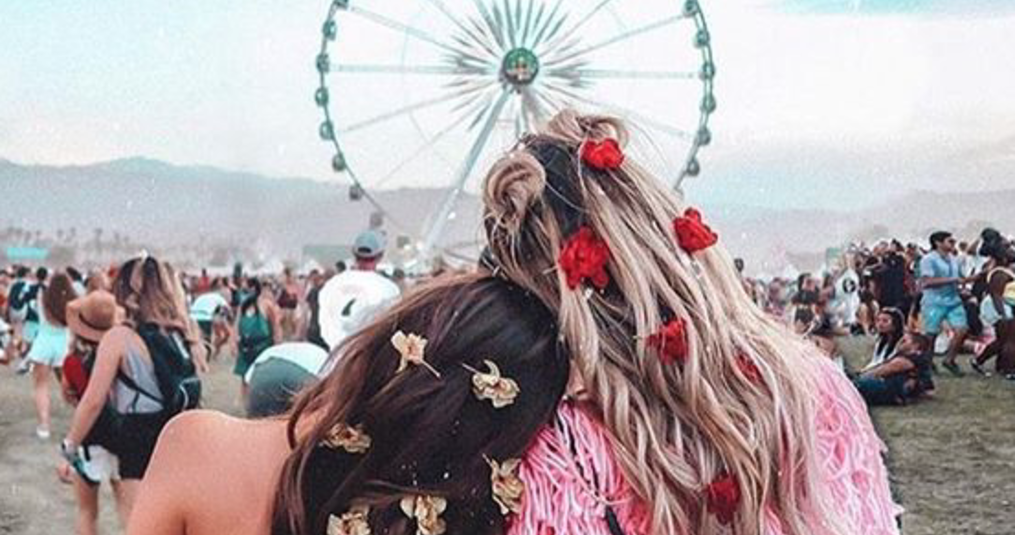 De tijd van het jaar is weer aangebroken! Het festival seizoen staat weer voor de deur en dit betekent weekenden vol met gezelligheid en leuke looks. Wij hebben een aantal producten voor jou samengesteld waardoor jouw haar mooi blijft ondanks alle invloeden. Lees verder om er achter te komen welke producten jij zeker niet mag vergeten mee te nemen naar een festival.


Bescherming tegen de zon
Festival season valt in de zomer en dit betekent dat je haar wordt blootgesteld aan veel UV straling. Dit kan je haar beschadigen en uitdrogen en dit wil je je haar natuurlijk niet aan doen. Met Wella Invigo Sun Protection Spray kan jij je haar beschermen voor deze UV stralen, maar ook herstellen als het al te laat is. Naast bescherming tegen de zon beschermt Wella Invigo Sun Protection Spray je haar ook tegen invloeden van zand, zout- en chloorwater. De spray zorgt voor hydratatie door het toegevoegde vitaminecomplex, daarnaast geeft het je haar een prachtige glans en voedt het intens. Met dit product gaat jouw haar nog meer stralen dan de zon doet! 
Droogshampoo 
Tijdens een festival weekend heb jij natuurlijk geen zin om veel tijd te besteden aan douchen en het verzorgen van je haar, maar je wilt ook niet met vet haar rond lopen. Vandaar dè festival tip of all time: droogshampoo! Maria Nila Style & Finish Dry Shampoo verfrist je vette haren direct, geeft je volume, stevigheid en beschermd tegen UV straling, kortom een heerlijk product! Maar het houdt nog niet op, naast de fijne werking van het product is het merk ook nog eens 100% vegan en cruelty free. Het product is leverbaar in een travel size, ideaal om mee te nemen naar een festival natuurlijk!
Heat protect spray 
Mocht jij van plan zijn om jouw mooie lokken te krullen of te stijlen, vergeet dan niet gebruik te maken van een product dat jouw haar beschermd tegen de beschadiging die deze warmte tools kunnen veroorzaken. GHD Heat Protect Spray is een voorbeeld van een goed werkende beschermde spray. Je kan de spray gebruiken op zowel droog als nat haar. GHD Heat Protect Spray beschermd jouw haar voor uitdroging na het gebruik van styling tools, daarnaast geeft het het haar als toevoeging een mooie glans. Deze spray verzekert jou mooie krullende of stijle lokken zonder grote gevolgen op de gezondheid van het haar. 
Styling tools 
Nu jij weet met welk product jij jouw haar kan beschermen tegen warmte tools, kun je deze tools ook daadwerkelijk gaan gebruiken. Met jouw perfecte krullende of stijle lokken creëer je de mooiste foto's voor op jouw Instagram pagina, wie wil dat nou niet? Het merk Max heeft zowel goede stijl- als krultangen in het assortiment voor jou om te gebruiken voor festivals. Max Pro Twist Krultang en Max Pro Evolution Stijltang bijvoorbeeld! Beide tangen warmen binnen 10 seconden op, hierdoor kun je snel aan de gang en heb je meer tijd voor het schieten van een Insta waardige foto!
Hairspray 
Na alle moeite die jij heb gestoken in jouw perfecte haarstijl wil je natuurlijk dat deze wel gedurende dag blijft zitten zoals gewenst. Spray daarom je haar na gebruik van de tools in met een sterke haarspray. Schwarzkopf Osis Session Hairspray zorgt ervoor dat jouw haar de hele dag gefixeerd is. De spray kan tegen een stootje, wat betekend dat zelfs het festival jouw haar niet uit model kan brengen. De haarspray plakt niet en droogt snel op. Ondanks zijn sterke formule is de haarspray aan het einde van de dag goed uit te borstelen. 
Vrolijke tinten
Het enige wat nu nog mist aan jouw festival haarstijl is een vrolijke touch. Tijdens festivals wordt vaak gebruik gemaakt van felle kleuren en leuke accessoires. Een leuk kleurtje in jouw haar is dus ook niet te veel van het goede. Schwarzkopf Blond Me Instant Blush Spray is speciaal voor de blondines onder ons. Met deze spray breng je prachtige highlights van pasteltinten aan in blond haar. De spray blijft ongeveer 2 tot 3 wasbeurten zitten in het haar, precies lang genoeg om een festival mee door te komen! Naast het geven van leuke highlights voedt het product je haar ook tot in de punten waardoor jouw haar er glanzend en gezond uitziet.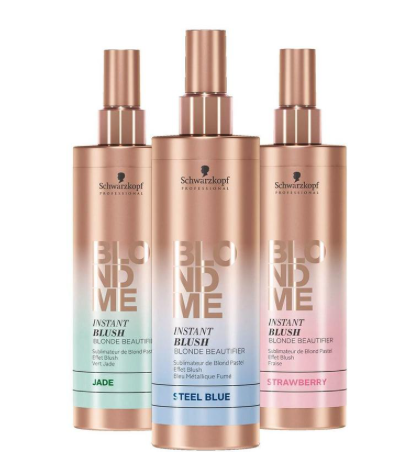 Met deze festival must-haves in huis ben jij helemaal ready voor het seizoen van feestjes en gezelligheid. Natuurlijk zijn er van deze producten nog vele andere varianten beschikbaar op onze site, hierdoor kan jij de producten afstemmen op de wensen van jouw haartype. Klik hier om een kijkje te nemen naar onze andere producten!