In de dynamische wereld genaamd haarspullen verandert er continu wat. Momenteel is het helemaal hip om zo milieuvriendelijke producten te creëren. 100% vegan is het mooist. Dit gaat nog niet altijd helemaal op. Om te beginnen, wat basisbestanddelen, zoals sulfaat en parabenen, zijn al niet al te mens - en milieuvriendelijk. Hier komt steeds meer ophef over en je hoort veel negatieve berichten. Maar wat is sulfaat? En wat zijn parabenen? Hierover lees je meer in dit artikel. Alle in's and out's, do's and dont's op een rijtje. 
Wat zijn sulfaten en wat doen ze precies?
Ja, het is niet het meest dagelijkse woord dat je tegenkomt. Sulfaat is niets meer dan een verbinding dat bestaat uit zuurresten en zouten van zwavelzuur. De voornaamste taak van sulfaat in shampoo is het reinigen van de hoofdhuid en haren van vetresten/vuil en ervoor zorgen dat er een schuimend effect ontstaat. Sulfaat heeft in de basis voor de huid een uitdrogend en irriterende werking. Het is zo afgestemd dat de meeste mensen hier geen last van hebben. Natuurlijk zijn er altijd uitzonderingen. Daarom zijn er tegenwoordig vele sulfaat vrije shampoo's tegen elke prijs. 
Sulfaat is een verbinding dat bestaat uit de zuurrest van zwavelzuur en de zouten ervan. Sulfaten hebben een reinigende werking, daarom zitten ze ook in shampoo's. Ze reinigen niet alleen je hoofdhuid, maar zorgen ook ervoor dat de shampoo gaat schuimen. Dit is vaak een gewenst effect. Een voorbeeld van een aantal sulfaten dat te vinden is in shampoo: 
SLS = Sodium Lauryl Sulfate / SDS = Sodium Dodecyl Sulfate
SLES = Sodium Lauryl Ether Sulfate / Sodium Laureth Sulfate
ALS = Ammonium Lauryl Sulfate
ALES = Ammonium Laureth Sulfate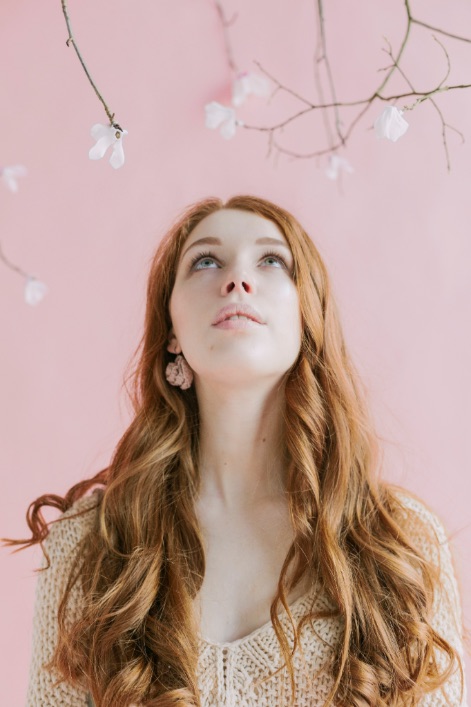 Dit zegt je waarschijnlijk niet zoveel, maar dat is niet erg. Het geeft een beeld van wat je kan
tegenkomen op de achterkant van je shampoo. Dit betekent dus dat er dan een of meerdere sulfaten inzit. 
Sulfaten hebben een reinigende werking. Ze verwijderen alle vetresten en overig vuil dat wat uit bijvoorbeeld stylingsproducten komt. Het is ideaal om vet haar mee te wassen of haar dat is behandelt met een wax of een gel. Het reinigt de hoofdhuid en de prachtige lokken worden weer schoon. Waar sulfaten ook heel handig voor zijn is dat ze ervoor zorgen dat het bestanddeel sulfaat en het water zich een stuk gemakkelijker kunnen verspreiden over de hoofdhuid. Het gaat er dus een stuk soepeler aan toe. De shampoo verspreid zich makkelijker waardoor het wassen ook een stuk makkelijker gaat. Het reinigt de gehele hoofdhuid, dat maakt het ook even stuk effectiever. Tot slot zorgt het voor het schuimende effect van de shampoo.Tegenwoordig is de beleving van een product voor de klant ook van groot belang. Daarom wordt sulfaat ook wel toegevoegd, zodat de gebruiker een extra goed, schoon en fijn gevoel geeft. 
Zijn sulfaten slecht voor je haar of valt dat wel mee?
Tja.. Je hoort van het ene platform dat het schadelijk voor de gezondheid is, niet milieu - vriendelijk en dat je het allemaal beter kan vermijden. Je hebt ook sites/platformen die zeggen: nou sulfaten haha is niks mis mee. Je gaat er niet dood aan en het doet niet meer dan je hoofdhuid reinigen. 
Uit de feiten kan je opmaken dat het voornaamste doel van sulfaat in shampoo het reinigen van de hoofdhuid is. De natuurlijke vetten worden verwijderd. Je hoofdhuid heeft deze vetten wel nodig om gezond en soepel te blijven. Was je elke dag je haar, dan kan de hoofdhuid hier niet tegenop. Het krijgt voortdurend seintjes van: help! Ik heb geen talg meer! Talg heb je nodig om de hoofdhuid gezond en soepel te houden. Bij het gebruik van shampoo met sulfaat verwijdert deze ook de talg van je hoofdhuid. De talgklieren hebben bij dagelijks gebruik van shampoo te weinig tijd om hier tegenop te boksen. Daardoor kan de hoofdhuid droog en geïrriteerd raken. Het haar wordt dan dof en droog. 
Heb jij je haar geverfd? Dan reinigen de sulfaten zelfs de verfpigmenten in je haar. Daarom kan het zijn dat de kleur vervaagd en dat de glans uit je haar verdwijnt. 
In tegenstelling tot het behouden van je haarkleur en natuurlijke vetten, moet je haar alsnog zo nu en dan goed gereinigd worden. Ben je gewend aan shampoo met sulfaten? Blijf deze lekker gebruiken. Je haar is hier aangewend en omslaan naar sulfaatvrije shampoo zou je haar op korte termijn niet ten goede doen.
Heb je last van : 
Dof of droog haar

 

Een droge, geïrriteerde en/of jeukerige hoofdhuid

 

Gekleurd haar dat snel dof wordt ..
Probeer dan een keer sulfaatvrije shampoo. Het kan geen kwaad om het een kans te geven. You only life once. Dit kan namelijk je opgebouwde klachten verhelpen en de natuurlijke glans in je lokken terug te krijgen. Want je weet wat ze zeggen: als je haar maar goed zit. 
Let's give it a try!
Waar moet ik opletten bij het kopen sulfaatvrije shampoos?
Omdat je haar grondig gereinigd wordt door de sulfaten, gaat dit natuurlijk veranderen als je sulfaatvrije shampoo gebruikt. Sulfaatvrije shampoo is milder, dus het reinigt minder goed. Je moet dus wel erover nadenken, dat je haar niet zo schoon wordt als dat je gewend bent. Stel dus je verwachtingen bij. 
Maar dan… 
Je hoofdhuid maakt dus sprongen vooruit. Geen jeuk en irritaties meer, maar je hoofdhuid wordt dus minder goed gereinigd. Dit betekent dat er niet genoeg vuil, vet of resten van style producten uit je haar gereinigd wordt. Ook heb je een stuk minder schuim. Ondanks dat schuim geen effect heeft op de reiningskracht, geeft het voor mensen wel een extra beleving. Er zijn mensen die dit niet kunnen missen onder de douche. Houdt er dus rekening mee dat je haar wat vuiler is en dat de shampoo een stuk minder schuimt. Bouw het langzaam op. Je haar moet wennen aan de sulfaatvrije shampoo. Begin met kleine hoeveelheden en was het een keer extra. Stel je bent ontevreden over het resultaat, wissel dan af. Natuurlijk is het voor iedereen anders. Je moet voor jezelf even kijken wat het beste voor jou prachtige lokken werkt. 
… en bij het gebruik van stylingsproducten … 
Stylingsproducten hebben natuurlijk ook zo haar unieke eigenschappen. Deze gaan normaal soepel uit je haar bij het gebruik van normale shampoo. Sulfaat zorgt er namelijk voor dat de restjes van deze producten uit het haar verwijdert wordt. Als de shampoo sulfaat vrij is, gaat dit een stuk moeilijker. Er blijven dus restjes achter. Om dit te minimaliseren raden wij aan om een stylingsproduct te gebruiken dat geen siliconen bevat of makkelijk oplosbare polymeren. Dit verminderd het probleem. 
Wat is de sulfaatvrij shampoo top 10 ?
Wij hebben een kleine selectie gemaakt van onze sulfaat vrije shampoo's. 
Bij deze de top 10 van ons: 
Ja, zoals je leest, zelfs een van de beste zilvershampoo's bevatten geen sulfaat. Dit tast de kleur niet aan en door de violet pigment heb je de meest prachtige gele gloed vrije lokken! 
Hopelijk hebben we je iets meer inzicht gegeven in de wereld van de vooroordelen over sulfaten. Sulfaatvrije shampoo en normale shampoo's hebben we eens onder de loep genomen. En wat nuttige tips & tricks toegevoegd. Zoals wij al eerder benoemde: als je haar maar goed zit (; 
Bestaan er sulfaatvrije zilvershampoos?

Zeker dat er sulfaatvrije zilvershampoos bestaan. Zoals je hierboven in de top 10 kan zien zijn één van de best verkochte zilvershampoos sulfaatvrij. Het is dus mogelijk om èn een prachtige koel blonde look te creëren zonder je hoofdhuid en haren onnodige eventuele schade aan te brengen. Wel zo fijn na een flinke verfbeurt natuurlijk!
Welke merken zijn vrij van sulfaten?
De merken die volledig vrij zijn van sulfaten, maar ook parabenen zijn:
Welke sulfaatvrije shampoo is geschikt voor mijn haar?
Wij snappen dat het veel informatie is. Je weet nu wat een sulfaat is en wat het doet en kan doen. Echter is de ene sulfaatvrije shampoo de andere niet. Mocht je er niet helemaal uitkomen stuur dan gerust een mailtje naar ons team via [email protected]