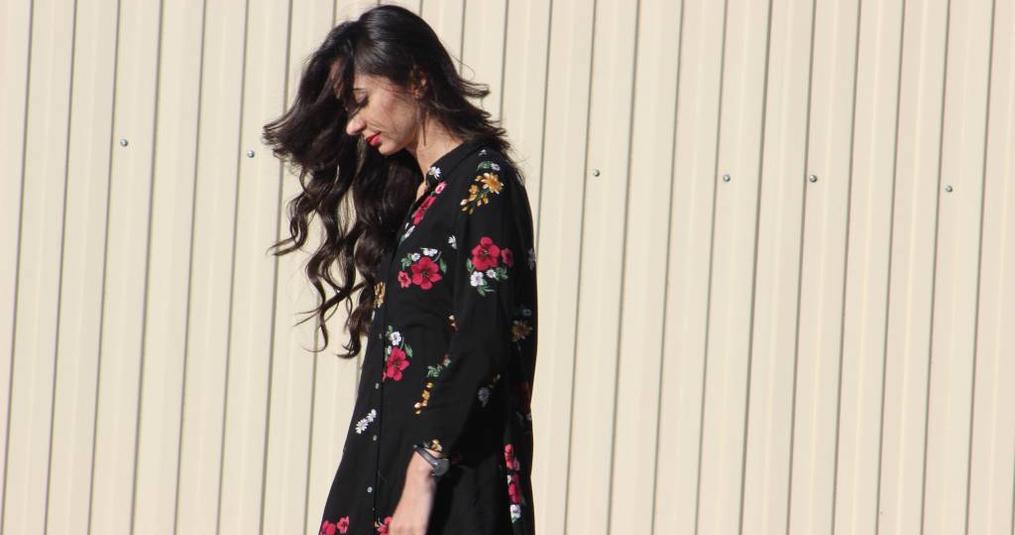 Nieuw! Schwarzkopf OSiS+ BOHO REBEL gepigmenteerde droogshampoos
Tegenwoordig zijn droogshampoos niet meer weg te denken. Hoe we met z'n allen in het verleden graag onze lokken elke dag waste, zijn we er tegenwoordig wat voorzichtiger mee. In de loop der jaren zijn we er achtergekomen dat je lokken niet zo blij worden om elke dag een flinke zeepbeurt te krijgen. De droogshampoo is gewoon een must in iedere badkamer. Droogshampoos waren in eerste instantie alleen ontwikkeld om je prachtige lokken weer op te frissen, zodat je niet de hele dag met een vette look rond liep. De enige die blij worden van vette lokken zijn de mannen die een dandy look rocken. Tegenwoordig gebruiken ook veel vrouwen de droogshampoo als stylingsproduct. Een droogshampoo geeft een klein beetje textuur aan je lokken en de extra volume is erg fijn. Hoe dan ook, wat wel een dingetje was en is, is de witte waas. En dat was ook niet onopgemerkt gebleven bij de slimme koppen van Schwarzkopf! 
Ze zijn ten rade gegaan hoe ze dit 'probleem' konden oplossen. En dat is waar de OSiS+ REBEL BOHO om de hoek komt kijken. De eerste gepigmenteerde droogshampoos die ook nog eens als stylingsproduct gebruikt kan worden!
Wat is de geschiedenis van Schwarzkopf Professional?
Schwarzkopf Professional is niet meer het oubollige merk wat het vroeger was, integendeel zelfs. Schwarzkopf gaat met haar tijd mee, en de vernieuwde producten en nieuwe launches zijn juweeltjes voor het oog. Ze gaan mee met de tijd, en ons team vindt dat geweldig! Schwarzkopf Professional bundelt geregeld de krachten samen met social media influencers om de meest authentieke en boeiende inhoud te creëren. En dat zie je overal duidelijk in terug. 
Osis+ BOHO REBEL is hét antwoord op een droogshampoo zonder waas, mét pigment! Ben je een fervente gebruiker van de droogshampoo en baal je altijd van die grijs/witte waas? Osis+ BOHO REBEL komt nu met drie nieuwe droogshampoos in de kleuren blond, brunette en donker! Jawel, gepigmenteerde droogshampoos waar iedereen met smart op zat te wachten! En weet je wat nog toffer is? Dat ze de BOHO REBEL droogshampoos ook in mini verpakking hebben. Oftewel, hup mee in je tas en op naar het festival! Altijd fantastische lokken, óók na uren in de zon te hebben gedanst. 
Bron: Schwarzkopf-professional.nl
Wat heel handig is van Schwarzkopf Professional is dat de droogshampoos ook echt op je haarkleur zijn afgestemd. Hierboven zie je zo welke OSiS+ BOHO REBEL de beste match is met jouw prachtige lokken.
OSiS+ BOHO REBEL VIBES waar je blij van wordt
OSiS+ BOHO REBEL omarmt deze zomer de bohemian vibes, want de nieuwe droogshampoos zijn meer dan alleen droogshampoos. Hallo nieuwe zomerstyling!  Droogshampoos zijn natuurlijk ideaal en dat weten we allemaal, iedere dag je lokken wassen is gewoon niet goed voor je lokken. Dat terzijde, de nieuwe droogshampoos worden ook écht als styling gezien. Creeer prachtige getextureerde looks, van braids tot aan nonchalante golven het kan allemaal. 
De gepigmenteerde droogshampoos, minimaliseren witte productresten oftewel de bekende witte waas. Dit met dank aan de gepigmenteerde rijstzetmeel die erin is verwerkt, hierdoor versmelt de droogshampoo met je natuurlijke haarkleur. 
Welke Schwarzkopf OSiS+ BOHO REBEL Droogshampoos zijn er?
Er zijn drie verschillende OSiS+ BOHO REBEL Droogshampoos verkrijgbaar:
Schwarzkopf Professional OSiS+ BOHO REBEL Droogshampoo Dark
Schwarzkopf Professional OSiS+ BOHO REBEL Droogshampoo Brunette
Schwarzkopf Professional OSiS+ BOHO REBEL Droogshampoo Blond
Zijn de OSIS_ BOHO REBEL Droogshampoos gepigmenteerde droogshampoos?
De nieuwe droogshampoos van Schwarzkopf OSiS+ zijn zo ontworpen dat ze makkelijk te matchen zijn met je natuurlijke haarkleur, zoals te zien is in de foto hierboven. Door de drie verschillende gepigmenteerde dry shampoos is de styling van je lokken lekker persoonlijk, en je getextureerde look blijft ook lang zitten.
Om een natuurlijk, getextureerde look te creëren zonder je lokken te verzwaren is het genieten geblazen met de onzichtbare styling. Uiteraard dankzij de direct kleurende rijstzetmelen die in de droogshampoos zitten. Appeltje eitje dus.
Schwarzkopf gaat mee met de tijd, en dat vindt ons team super tof! Voor de nieuwe OSiS+ BOHO REBEL  hebben ze krachten gebundeld met Beautybloggers en Instagram sterren Tess Ward, Julieta Padros en Jodie Iemfre. Samen met Global Styling Ambassador Richard Ashforth zorgen ze voor inspiratie zodat jij het festival seizoen kan rocken met de nieuwste zomer looks!
Kan ik een festival look creëren met de OSiS+ BOHO REBEL Droogshampoos?
Wil je BOHO vlechten, een prachtige volle bos met lokken of wordt je helemaal blij van een 'out of bed' look? Uiteraard heeft het OSiS+ BOHO REBEL team looks gecreëerd zodat jij geïnspireerd aan de slag kan deze zomer! 
Bron: Schwarzkopf-professional.nl
Met de New Wave creëer je een prachtige natuurlijk, golvende look. Het is daarnaast ook nog eens heel simpel, waardoor je goed kan uitslapen, snel je lookje creëren en chop chop ready to party! Enige wat je nodig hebt is een stijltang en de OSiS+ BOHO REBEL droogshampoo. Als je zelf geen golvende lokken hebt, creëer deze met de stijltang. Spray vervolgens de OSiS+ BOHO REBEL op de aanzet en ga je met je vingers door je haren zodat je mega volume creëert met textuur. 
Bron: Schwarzkopf-professional.nl
Wil je een prachtige, perfecte look creëren vol volume? Ga dan voor de Blow Up! Met deze 'perfecte' look creëer je ontzettend veel volume in je lokken, en dat wil je! Nadat je je haren hebt gewassen spray de OSiS+ BOHO REBEL die match met je lokken vanaf de aanzet tot de haarpunten. Föhn daarna je lokken droog en gebruik daarbij een föhnborstel. Nu heb je een heerlijke volle bos met ontzettend veel volume, pak vervolgens weer de BOHO REBEL droogshampoo  spray nog wat op je droge lokken om meer textuur toe te voegen. Et voilà! Zo simpel, de kind kan de was doen.
Bron: Schwarzkopf-professional.nl
Met de Rebel Texture verander jij je lokken in een wilde look die niet kan wachten om te gaan dansen in de zon. Deze look is bij uitstek geschikt als je onverwachts naar een festivalletje gaat en je de vorige dag je haren niet hebt gewassen. Drink een bak koffie en pak vervolgens de OSiS+ BOHO REBEL en spray vanop de aanzet tot de punten. Hierdoor creëer je niet alleen textuur, het absorbeert ook het vet. Ga je met je vingers door je lokken zodat de droogshampoo vermengt met je lokken en you are ready to party!
Bron: Schwarzkopf-professional.nl
Wil je de volgende keer het festival rocken met BOHO vlechten.  Dat kan! Spray de OSiS+ BOHO REBEL die past bij jouw natuurlijke haarkleur op de volledige haarlengte, dit bevordert grip en textuur. Vlecht van je lokken was nog nooit zo easy! Creëer dan een prachtige vlecht. Je kan natuurlijk eindeloos veel combinaties maken. Wil je extra inspiratie op het gebied van BOHO vlechten dan verwijzen we je graag door naar de Undone technieken.
Bestaat er ook een travelsize OSiS+ BOHO REBEL Droogshampoo?
Ze hebben ook écht overal aan gedacht op de HQ van Schwarzkopf Professional. Als je eenmaal on the go bent, wil je gewoon verzekerd zijn dat je tussendoor je lokken een keer kunt opfrissen. Helemaal als je de hele dag staat te dansen in de zonnestralen. Daarom komen ze met de OSiS+ BOHO REBEL droogshampoo mini's. 100ml passen perfect in je hippe purse.