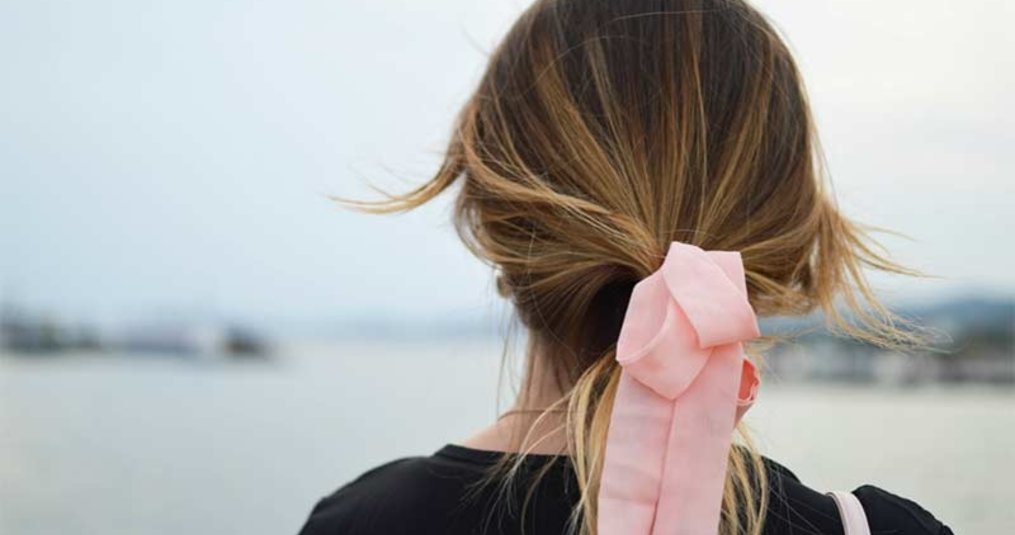 Fijn en/of dun haar is niet prettig, less is more is in dit geval niet zo. Vaak willen je haren niet zitten, het is futloos en eigenlijk is het een zielig hoopje op je hoofed. Laten we eerlijk zijn je wordt er zelf ook bedroefd van. Je kan vanalles kopen om de haargroei te stimuleren, of om je haren dikker te laten worden. Echter is het veel belangrijker om te ontdekken wáár het vandaag komt en waarom jij fijn/dun haar hebt. 

Ik ben geboren met fijn/dun haar, kan ik daar iets aan veranderen?
Er is een kleine percentage die geboren zijn met fijn/dun haar, oftewel het zit in de genen. Hier is het heel simpel, gebruik haarproducten die veel volume geven en lichtgewicht zijn. Dit is precies de markt waar jij goed zit! 
Echter zijn er een hele hoop mannen en vrouwen die na verloop van tijd dunnere haren krijgen, en dit is de groep waar dit artikel voor geschreven is. 
Is stress de oorzaak van fijn en dunner wordend haar?
Dit is een vraag die vaak gesteld wordt, en dit is een hele terechte vraag. Stress is in heel veel gevallen de oorzaak van dunner wordend haar. Als je stress ervaart wordt er het hormoon cortisol geproduceerd, wat een negatieve invloed heeft op de bouwstenen van je haren. (1,2)
Het is belangrijk dat je opzoek gaat naar de stressoren. Dit kan je doen door alles op te schrijven en na te gaan waar je stress van krijgt, uiteraard kan je hier ook hulp inschakelen van een coach of psycholoog. Als je ontdekt hebt wat je stressoren zijn, kan je er direct mee aan de slag en zal je stress uiteindelijk afnemen. Dit resulteert op lange termijn, dat je weer je normale haargroei terugkrijgt. Let op, dit is niet iets wat je in 2 maanden voor elkaar krijgt, je hebt ook niet binnen 2 maanden ineens lange haren tot je billen. 
Heeft voeding invloed op mijn fijne en dunner wordende haren?
Voeding heeft enorm veel invloed op je huid, haren en nagels. Voeding wordt nog teveel onderschat, echter is het van belang dat je gaat realiseren dat alles wat je eet terug te zien is. Zie voeding en je lichaam als auto en benzine. Gooi je diesel in een auto die op benzine rijdt...vul de rest zelf maar in. De vraag is dan nu natuurlijk wat voor voeding kan ik het beste eten zodat mijn haren weer herstellen? "Gezonde voeding" is dan het antwoord wat je krijgt. Dat begrijpen we allemaal, maar wat eet je dan precies? 
Welke vitamines zijn belangrijk om mijn fijn en dunner wordend haar tegen te gaan?
Een tekort aan vitamine B8 zorgt ook voor haaruitval(3) Vitamine B8 beter bekend als biotine, deze vitamine voorkomt uitval en soms stopt het de haaruitval in zijn geheel. Biotine wordt veel geslikt om haren te laten groeien. Hoewel het van belang is, is het verstandiger om naar het gehele plaatje te kijken en niet naar één vitamine. Biotine zit in melk(liefst rauw) en eigeel. Elke dag een aantal eitjes eten is lekker, simpel en belangrijk. 
De antioxidaten in vitamine A, C, D en E zorgen voor behoud van sterke haren. Vitamine C kan je dus het beste elke dag slikken, 2/3 gram per dag is zeker niet verkeerd. Wat je teveel binnenkrijgt, plas je weer uit. Oftewel het is veilig om te nemen.
Vitamine A is belangrijk voor de aanmaak van talg, waardoor je huid en follikels gehydrateerd en gezond blijven (4) Een tekort aan Vitamine A kan leiden tot haaruitval (5) en dat is precies wat je wilt voorkomen!
Diierlijke Vitamine A(retinol) zit o.a. in zuivel. Dus neem elke dag een glas (rauwe) melk, smeer flink veel roomboter op je cracker/broodje, neem 3 eieren, en neem een gerookte paling. Daarnaast zit er in wortelen en leverworst ook enorm veel vitamine A. 'S avonds op de bank, neem een paar stukjes kaas en je zit gebakken met je vitamine A inname. 
Goede plantaardige bronnen voor vitamine A(caroteen) zijn o.a. wortels, zoete aardappel, paksoi, boerenkool en andijvie. 
Vitamine E vindt je vooral in plantaardige producten zoals granen, noten, zaden, groenten en fruit.  Eet pindakaas, neem een handvol noten, doe zaden door je Griekse yoghurt en eet een bak met havermout. Uiteraard top je deze af met fruit. Eet een paprika on the run, of dip in een yoghurtsaus. Jij doet er in elk geval alles aan om aan je vitamines te komen zodat je fijne en dunner wordend haar weer voller worden en weer gaan shinen als nooit tevoren. 
Vitamine C is de bekendste vitamine, het bezig een enorm grote antioxidantkracht. Vitamine C is betrokken bij de aanmaak van collageen, waardoor de aderen naar de haren sterker worden met een betere doorbloeding van de hoofdhuid als gevolg (6). Vitamine C komt vooral voor in fruit en groente, denk aan grapefruit, sinaasappel, citroen, limoen, aardbei, zwarte bes en kiwi. Bij groentes moet je denken aan boerenkool, peulen, rode kool, spinazie, spitskool en spruitjes. Ook paprika bevat veel vitamine c, dus toch maar die paprika on the run!
Vitamine D is een niet lichaamseigen vitamine, echter is vitamine D een hormoon. Dit hormoon regelt je immuunsysteem, celgroei en calciumstatus. Vitamine D krijgen we o.a. door zonnestralen, zoals je wellicht weet of merkt - in de zomer groeien je haren en nagels veel sneller. Vitamine D lijkt haarfollikels ook te stimuleren, waardoor haaruitval mogelijk wordt vertraagd(7). Goede redenen om je vitamine D op peil te houden. Goede bronnen van vitamine D zijn vis, lever, brie, kaas, roomboter, ei, kwark en yoghurt. Bij vis kan je denken aan sardientjes, forel, zalm, makreel en haring. Een harinkje op de markt is dus een dikke aanrader!
Welke macronutriënten en mineralen zijn belangrijk om mijn fijn en dunner wordend haar tegen te gaan?
Het is belangrijk dat je genoeg eiwitten binnen krijgt. Een tekort aan eiwitten zorgt er uiteindelijk voor dat je haren kunnen gaan stoppen met groeien. Eiwitten vindt je voornamelijk in 
Ijzer en zink heb je nodig om je haren te laten aansterken, als je hier een tekort in hebt worden je haren slapper en klapperen vallen ze sneller uit. Ijzer zit ook in vlees, vis, kip en schaal-en schelpdieren. Zink komt in kleine hoeveelheden voor in veel verschillende voedingsmiddelen, zoals vlees, kaas, graanproducten, noten en schaal- en schelpdieren zoals garnalen en mosselen. 
Kan ik ook haarproducten gebruiken om dunner wordend haar tegen te gaan?
Uiteraard, er is een legio aan haarproducten die hierbij kunnen helpen. Echter willen wij benadrukken dat je dit het beste kan gebruiken in combinatie met goed voeding. Uiteindelijk is deze combinatie het ultieme pakket om ervoor te zorgen dat je dunner wordende haren weer je oude vertrouwde bos worden. Mediceuticals en Nioxin zijn twee kwalitatief sterke merken die zich hierin gespecialiseerd hebben. Ons team benadrukt dan ook om echt goed aangeschreven merken te gebruiken, die zich o.a. specialiseren in haaruitval.
Welke tips & trucs kan ik nog meer toepassen om mijn fijne en dunne haren een boost te geven?
Tip 1 - Hoewel less is more niet een uitspraak is die van toepassing is op dunner haar en dunner wordend haar, is het wel van toepassing op haarproducten die je gebruikt!
Tip 2 - Een mousse wordt veel aangeraden om voller haar te creëren. Echter zit er alcohol in mousse, alcohol droog haar uit. Iets wat je niet wil is je dunne haren verder doen uitdrogen wat als gevolg heeft dat het nog breekbaarder en nog fragieler wordt. Wij raden aan om haarproducten te gebruiken die geen alcohol bevatten of de juiste vorm van alcohol die uit kokosnoot of palm.
Tip 3 - Gebruik haarproducten die sulfaatvrij zijn. Sulfaten tasten namelijk de natuurlijke oliën van je haren aan, iets wat je niet wilt voor je dunne lokken.
Tip 4 - Dunne haren moeten regelmatig een knipbeurt hebben, gemiddeld genomen 4 tot 6 weken. Dunne haren zijn breekbaarder, dus gespleten haarpunten loeren op iedere hoek. Als je je haren goed onderhoudt en de puntjes regelmatig laat knippen blijven je dunne haren gezonder, en dat zie je ook :)
Tip 5 - Gebruik een goede conditioner die je haren niet verzwaren maar voeden, hertellen en hydrateren. Dus een olie-achtige conditioner is een absolute no-go! De conditioner moet ook vrij zijn van SLS, je dunne haren zullen minder droog gaan aanvoelen.
Is alcohol in een haarproduct slecht voor mijn fijne en dunne haren?
Alcohol is in principe niet goed voor je haren. Alcohol droogt je fijne en dunne haren uit waardoor het nog breekbaarder wordt. Echter is er een vorm van alcohol die niet slecht is voor je haren! Jazeker wel, deze vorm hydrateert je dunne haren zelfs. Namelijk alchohol die gehaald wordt uit een kokosnoot of palm. De alcohol uit vet heeft een functie als emulgator, wat inhoudt dat water en olie kan mixen in plaats van dat het gescheiden blijft. Hieronder lees je welke soorten alcohol wel kunnen:
Behenyl alcohol
Cetearyl alcohol 
Stearyl alcohol
Cetyl alcohol 
Myristyl alcohol
Lauryl alcohol
Benzyl alcohol
Propylene glycol
Benzyl alcohol wordt toegevoegd aan een haarproduct als conserveermiddel, maar is dus niet schadelijk voor je prachtige krullen. Propylene glycol zit in een haarproduct zodat water wordt aangetrokken en wordt behouden in je lokken.
Oftewel verzorg je haren juist intens met de juiste haarproducten die geschikt zijn voor dunne haren. Zorg daarnaast voor een juist eetpatroon die ervoor zorgt dat je genoeg vitamine A, C, E, D3 en B8 binnenkrijgt, maar ook ijzer, zink en eiwitten. Ga daarbij ook nog op zoek naar stressoren en je hebt het recept die daadwerkelijk je vertrouwde lokken weer terug laat komen!