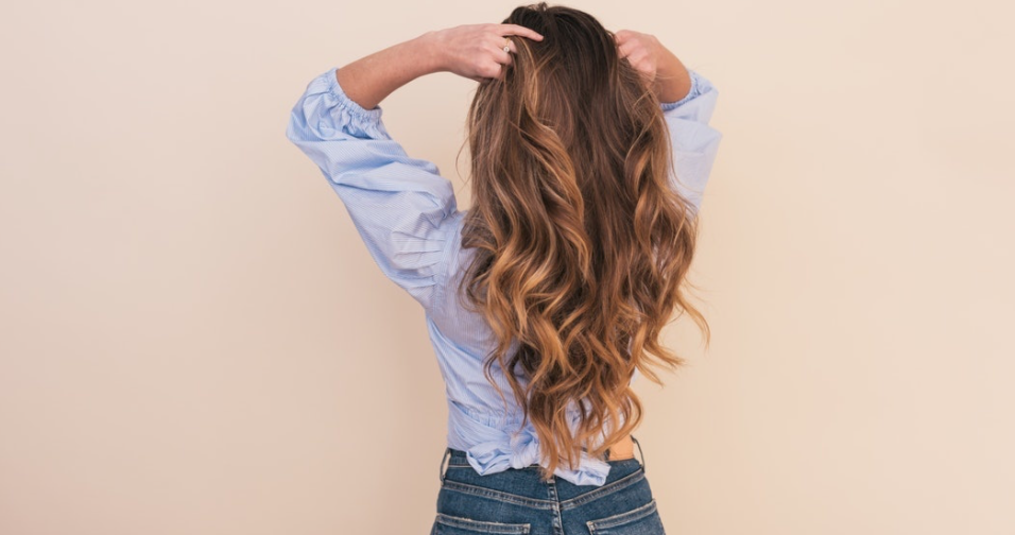 We dromen allemaal om snel lange lokken te krijgen, want als het te lang duurt hebben we alweer de neiging om ons haar af te knippen. Herkenbaar, of niet? Met de tips hieronder hoef jij niet meer eeuwen te wachten op een paar extra centimeters, maar zie je snel genoeg verschil. Benieuwd? Lees vooral verder!
Gaan mijn haren groeien van de juiste voeding?
Het haar groeit van alle vitamines en mineralen die jij binnenkrijgt. Let er dus op dat je ten alle tijden genoeg van deze vitamines en mineralen binnenkrijgt om je haargroei te stimuleren. Vitamine B is de belangrijkste vitamine als het op groei van het haar aankomt. Mocht je erg weinig vitamine B binnenkrijgen, dan kun je dit gelijk zien aan het haar, het ziet er futlozer uit en het groeit langzamer. Naast genoeg vitamine B is het ook erg belangrijk dat je proteïnerijk voedsel eet, zoals vis, eieren, fruit en groenten.

De laatste tip op het gebied van voeding is: drink genoeg water. Water is niet alleen een wondermiddel voor je lichaam en huid, maar ook voor je haar. Van water wordt je haar sterker en gezonder en hierdoor gaat het sneller groeien en voorkom je haaruitval. Water is namelijk nodig voor de opbouw. Let dus goed op wat je naar binnen werk, je bent nou eenmaal wat je eet en drinkt!
Gaan mijn haren groeien als ik mijn routine afstem op mijn haartype?
Het is natuurlijk logisch dat als je de verkeerde producten voor je haar gebruikt je weinig tot geen verschil gaat zien. Is jouw haar bijvoorbeeld geblondeerd en hierdoor ook beschadigd, gebruik dan niet zo maar een zilvershampoo, maar zorg dat deze ook een voedende werking hebben. Veel zilvershampoos staan namelijk bekend om een uitdrogende werking en dit wil jij jouw beschadigde, droge haar natuurlijk niet aan doen. Als je haar de verzorging krijgt dat het nodig heeft wordt je haar levendiger en gezonder, hierdoor gaat het weer sneller groeien. 

Naast een normale shampoo is het ook belangrijk dat je een conditioner blijft gebruiken, dit is namelijk meestal de kers op de taart voor gezonde lokken. Ook hierbij geldt dat als je je haar goed verzorgt dat het sterker wordt en sneller groeit. Het gebruik van een haarmasker 1 keer in de week doet ook wonderen voor de gezondheid van jouw dierbare lokken.
Was je haar regelmatig, maar niet te vaak. Elke dag je hoofdhuid reinigen, is geen goed idee. Shampoos halen het vuil uit je haar, maar nemen ook de natuurlijke oliën mee, terwijl deze jouw haar juist gezond en soepel houden. Probeer je haar dus niet vaker dan 2 of 3 keer per week te wassen. 
Gaat mijn haar langer groeien als ik mijn haarlengte sterk en gezond houdt?
Buiten het gebruik van de goede haar producten om zijn er nog vele andere manieren om jouw haarlengte sterk en gezond te houden. Hieronder een overzicht van de meeste dagelijkse dingen die schadelijk of juist heel goed voor het haar kunnen zijn.
Het haar krullen of stijlen met warmtetools is de meest bekende don't als het aankomt op het gezond houden van je haar. Je haar beschadigd super snel als je deze tools regelmatig gebruikt. Zorg er dus voor dat je je haar zo min mogelijk aan hitte blootstelt en gebruik een beschermde serum of olie als je deze tools toch besluit te gebruiken.



Ik ben er zelf ook schuldig aan: je natte haar droog wrijven in je handdoek na het douchen. Toch is dit totaal niet goed voor je haar. Je haren komen namelijk vast te zitten in vezels van de handdoek en hierdoor breekt jouw haar sneller. De volgende keer je haar dus niet droog wrijven in de handdoek, maar voorzichtig deppen. Of sla de handdoek een keer helemaal over, deze blijft namelijk, ondanks hoe voorzichtig je ook bent, altijd schadelijk door zijn vezels.




 

Zorg ervoor dat je naast een goede shampoo en aanvullende conditioner ook eenmaal per week een masker gebruikt. Haarmaskers geven je haar nog een extra boost naast je vaste verzorging, waardoor het soepeler en gevoed is.




 

Het is heel vanzelfsprekend om even snel tussendoor een borstel door je haar te halen als je vindt dat het niet meer in model zit. Maar pas op, doe dit niet te vaak! Het haar kan namelijk gemakkelijk breken, al helemaal als het haar nat is tijdens het borstelen. Het is aangeraden om je haar maximaal 2 keer per dag te borstelen.





Te vaak dezelfde vlecht of staart in je haar hebben kan ook schadelijk zijn voor je haar. Door het ijzeren stukje aan je elastiekje beschadigd je haar en breek het af. Gelukkig zijn er tegenwoordig ook elastiekjes op de markt zonder dit ijzeren stukje, zoals de invisibobble. Deze zijn minder schadelijk voor je haar, maar het kan geen kwaad om je haar af en toe lekker over je schouders te laten vallen.




Ga eens in de zoveel tijd naar de kapper om je coupe een oppepper te geven. Als alle gespleten en uitgedroogde punten eruit zijn valt het haar weer mooier en is het weer gezonder.

 
Heeft een mssage voor de hoofdhuid invloed op de groei van mijn haar?
De hoofdhuid masseren tijdens het wassen of met een olie helpt ook om de haargroei te bevorderen. Als je een olie gebruikt tijdens de massage, let er dan op dat je wel een speciale olie hebt, anders wordt je haar erg vet. Met een massage stimuleer je de bloedsomloop en hierdoor kan je haar naast langer ook voller worden. Het kan dus geen kwaad om je partner eens in de zoveel tijd lief aan te kijken voor een hoofdmassage. Naast dat je haar sneller gaat groeien, word je ook super ontspannen door een hoofdhuid massage. Een win-win situatie dus!
Heeft zonlicht invloed op de groei van mijn haren?
Hoe kan het nou dat het haar zichtbaar langer groeit in de zomer dan in de winter? Dit komt door vitamine D die zich in zonlicht bevindt en die jouw haar uit zichzelf opneemt. Met deze vitamine kan jouw haar wel 2 keer sneller groeien dan dat het in normale omstandigheden doet.  Naast dat jouw haar sneller gaat groeien van zonlicht wordt het ook lichter, plus puntje voor alle blondines onder ons! ;) Alleen maar meer redenen om uit te kijken naar de zomer! 
Let wel op, als de zon veel schijnt kunnen de haarvezels uitdrogen. Zorg er dus voor dat je je haar goed verzorgt met haarproducten die je haar intens voeden om uitdroging te voorkomen. 
Hebben vitamine tabletten effect op de groei van mijn haar?
Je kent ze misschien wel: tabletten om je haargroei mee te stimuleren. Wereldwijd zijn ze bekend en de meest gevolgde influencers zie je erover posten. Ik hoor je al denken: Werken deze tabletten dan wel degelijk? Ja, dat doen ze! Na een tijdje op de markt te liggen zijn er al veel verschillende mensen die de werking hebben mogen ervaren en veel van deze mensen zijn er zeker over te spreken. De zoete tabletjes zitten boordevol vitamines en deze geven jou mooi, lang, gezond en glanzend haar. Laat dat nou net zijn waar we allemaal opzoek naar zijn, toch? De bedoeling is dat je de haar vitamines dagelijks voor langere tijd inneemt. Na een aantal maanden beloven deze tabletjes jou een gezonde, volle bos met haren.

Op onze site zijn de Hair Vitamines ook te vinden, deze zijn ook nog eens 100% vegan en cruelty free! Heeft dit product jouw interesse gewekt? Probeer ze uit en doe jouw eigen ervaring op. Wie weet heb jij binnenkort langere lokken dan je had durven dromen in een korte tijd!