Hairways Travel Essentials
Hairways, alles wat je nodig hebt op reis!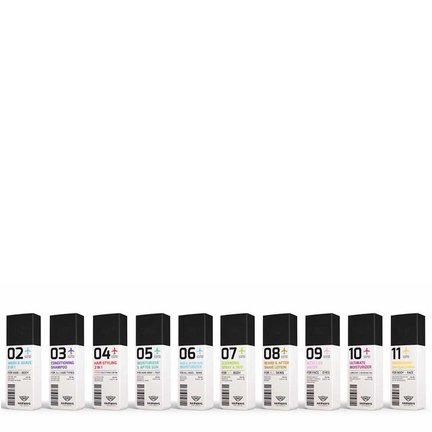 Hairways Travel - een briljant merk die echt meedenkt met reizigers. Of je nu geregeld op zakenreis gaat, stedentripjes je lief zijn of dat je voor langere periodes vakantie viert.. Hairways is je vriend voor de volle 100%!
Hairways Travel heeft een overzichtelijke lijn met in totaal 10 producten die eigenlijk altijd handig zijn om bij je te hebben tijdens het reizen!
Bron - Hairways.travel
Hairways Travel is onderverdeelt in drie categorieën, namelijk:
Skin Care
Hair Care 
Personal & Sun Care
Welke producten onder welke categorie vallen, dat lees je hieronder uitgebreid.
Wat valt er onder Hairways travel Skin Care?
Onder Hairways Travel Skin Care vallen de volgende drie producten voor de verzorging van je huid:
Hairways Travel Micellar Water 09
Hairways Travel Moisturizer & After Sun 05
Hairways Travel Facer & After Sun Cream 06

Wat valt er onder Hairways travel Hair Care?
Wat valt er onder Hairways travel Personal & Sun Care?