Schwarzkopf Bonacure Oil Miracle Barbary Fig Oil
BC Oil Miracle Barbary Fig Oil is speciaal ontwikkeld voor droog, breekbaar en beschadigde lokken. Deze briljante lijn is bevatten formules die zijn geïnfuseerd met Barbary Fig Olie oftewel Cactusvijgolie. Deze krachtige olie bevatten enorm veel vitaminen en anti-oxidanten. Het geeft een intense hydratatie aan je lokken en het beschermt tegen losse haarwortels. De Micro Keratineformule penetreert diep in het haar om beschadigde gedeeltes aan te vullen vanuit de innerlijke haarstructuur, om de haarschacht aan te vullen voor sterker en veerkrachtiger lokken.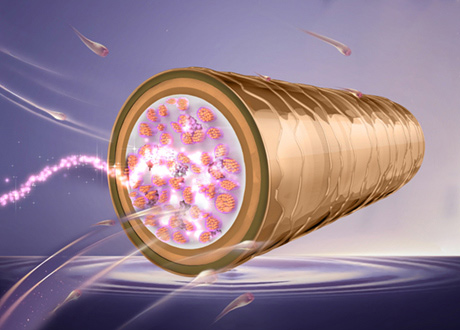 Bron: Schwarzkopf-professional.nl 
Welke eigenschappen heeft Barbary Fig Oil oftewel Cactusvijgolie?
Barbary Fig Oil, ook wel cactusvijgolie Cactusvijgolie wordt gewonnen uit de vruchten van de vijgcactus. Deze bijzondere cactus kan wel tot 5 meter hoog groeien en groeit in verschillende landen zoals Mexico, Saoedi Arabië, Chili en in de landen langs de Middellandse Zee. De cactus heeft 5 grote, rode vruchten en in deze grote vruchten zitten harde zaadjes. Deze zaadjes worden handmatig eruit gehaald en, zonder warmte olie van gemaakt (koud geperst). Cactusvijgolie is een exclusief, de zaadjes van de Barbary Fig bevat namelijk maar 5% olie. Wil je 1 liter cactusvijgolie krijgen, dan heb je 1000 kilo zaadjes van de cactusvijg nodig. Dit proces van 1 liter kost ook 40 uur, dus je kan nagaan dat Barbary Fig Oil één van de kostbaarste plantaardige oliën ter wereld is.
Barbary Fig Oil bevat meer vitamine e dan arganolie, terwijl arganolie al enorme hoeveelheden vitamine e bevat. De enorme hoge concentratie van vitamine e is natuurlijk fantastisch, omdat deze anti-oxidant je beschermt tegen vrij radicalen. Verder bevat Barbary Fig Oil ook de anti-oxidanten linolzuur en betalaïnen.
Welke haarproducten zitten er in de lijn BC Bonacure Miracle Oil Marula Oil?
De Marula Oil lijn bestaat uit een zes producten. Wij raden aan om de Marula Oil lijn als een holistisch care te gebruiken. Dit om het beste resultaat te behalen voor je prachtige lokken. 
De BC Oil Miracle Warming Treatment zorgt ervoor dat je haarvezels een intense en directe aanvulling krijgen, het verzacht het haaroppervlak waardoor je heerlijk handelbare lokken krijgt. De Warming Treatment is voor alle haartypes. De BC Oil Miracle Barbary Fig Oil-in-Shampoo hyrdrateert je lokken intens en herstelt dankzij de keratine. De BC Oil Miracle Barbary Fig Oil Restorative Conditioning Milk is een leave-in conditioner die lokken enorme glans geeft én het laat je haren zijdezacht aanvoelen. De BC Oil Miracle Barbary Fig Oil Restorative Mask is een intensief voedende en herstellend masker die je lokken intens gelukkig maken. De BC Oil Miracle Oil-in-Gelée verzorgt je lokken intens, het geeft een lichte definitie en het gaat pluis tegen. Het geeft een prachtige glans, en je lokken voel zijdezacht aan. De BC Oil Miracle Barbary Fig Oil Restorative Treatment is herstellende treatment die je gebruikt als finishing product zodat je de dag kan beginnen met prachtig glanzende lokken. 
Hoe werkt de technologie van BC Bonacure Miracle Oil precies?
Micro Oil Infusion Technologie zit in alle shampoos van de BC Bonacure miracle Oil lijnen. Deze technologie zorgt ervoor dat de olie slim verdeelt wordt over je haren zonder het te verzwaren. Waar het nodig is komt er een omhulsel van olie om je haar heen. Je beschadigde haarstructuur wordt gevuld met de olie, zodat je ruwe haren weer heerlijk zijdezacht worden en een prachtige, stralende glans krijgen. 
De BC Oil Miracle Oil-in-Gelée combineert de voordelen van Argan, Marula, Barbary Fig en Rozenolie met toegevoegd Keratine Hydrolysaat en kationische verzorgende ingrediënten. Dit is een hele mond vol, maar dit zorgt ervoor dat er een zijden film van minerale deeltjes en polymeren gecreëerd wordt zodat je haren een intense, prachtige glans krijgen. De Oil-in-Gelée is geschikt voor alle haartypes. 
De BC Oil Miracle Oil Mists bevatten het Dry Oil Technologie. Je haren nemen het product snel op, hierdoor worden je lokken zijdezacht zonder dat het vet wordt of zwaar aanvoelt. De Oil Mists zijn allemaal siliconenvrij (daarom verzwaart het je lokken niet).
De BC Oil Miracle Finishing Treatments zijn gebaseerd op Verdamptechnologie. Deze verdamptechnolgie zorgt ervoor dat je lokken wel alle voordelen van de oliën ervaart, maar niet vet wordt of het zwaarder maakt. Dus geen restjes die blijven zitten in je lokken, maar wel ontzettend veel glans! 
Is de Barbary Fig Oil lijn geschikt voor mij?
Is de Barbary Fig Oil lijn niet geschikt voor jouw lokken, of weet je het niet zeker. Dan verwijzen wij je graag door naar de pagina van Schwarzkopf Professional Bonacure , hier vindt je alle Bonacure productlijnen die onder Schwarzkopf Professional vallen. Hier staat tevens aangegeven voor wie en welk soort haar de producten geschikt is. Heb je alsnog vragen? Neem dan gerust contact op met ons team via [email protected]
Service van Haarspullen.nl
Bij haarspullen.nl kun je in onze online shop Schwarzkopf Professional BC Bonacure Miracle Oil Barbary Fig Oilonline kopen. Wij zorgen ervoor dat je order, die je plaatst vóór 23.00 uur, dezelfde werkdag aan jou wordt verzonden. Bij een bestelling vanaf € 35,- profiteer je van gratis verzending. Daarnaast bieden wij jou de service van achteraf betalen.  
Heb je een vraag over één van onze producten of onze service? Je kan van ons verwachten dat wij supersnel antwoord geven op al jou vragen via mail. Vaak ook buiten kantooruren. Daarnaast kun je ons ook telefonisch bereiken. Wil je meer informatie? Bekijk dan eens onze veelgestelde vragen. Wij wensen je veel plezier met het shoppen van Schwarzkopf Professional BC Bonacure Miracle Oil Barbary Fig Oil bij haarspullen.nl.