SexyHair Blonde Sulfate Free Bright Violet Shampoo - 300ml
Steeds meer mensen doen mee aan de koeltonige of zelfs grijskleurige lokken trend. Hierbij hoort natuurlijk ook een goede zilvershampoo! Laat SexyHair nou niet alleen je haar sexy maken, maar ook de warme tinten uit je haar halen. SexyHair Bright Blonde Violet Shampoo neutraliseert de haarkleur en haalt kopere tinten uit koele of gebleekte tinten blond en zilver haar. Naast dat de kleur geneutraliseerd wordt, wordt het haar en de hoofdhuid natuurlijk ook zachtjes gereinigd. De zilvershampoo is een verzorgende shampoo die ervoor zorgt dat jouw mooie koeltonige haren ook gehydrateerd blijven en sterker worden. Geen uitdrogende zilvershampoo dus! SexyHair Bright Blonde Violet Shampoo is verrijkt met kamille, honing en quinoa om levendigheid in blond te verbeteren en het er helder uit te laten zien! Overigens zorgen deze ingrediënten ook voor ontzettend lekker ruikend haar. De shampoo van SexyHair is volledig vrij van sulfaten, parabenen en gluten! Is dat ook niet mooi meegenomen? 


Wat zijn de belangrijke eigenschappen van SexyHair Bright Blonde Violet Shampoo?
Hieronder vind je een kort overzicht van de bovengenoemde eigenschappen. Kort en overzichtelijk!
Haalt kopertinten uit geblondeerde lokken.
Reinigt het haar en de hoofdhuid zachtjes.
Verzorgd het haar intens. 
Hydrateert het haar en maakt het weer sterk.
Droogt het haar niet uit.
Verrijkt met kamille, honing en quinoa. 
Maakt het haar weer levendig en helder.
Vrij van sulfaten, parabenen en gluten!
Genoeg redenen om het een kans te geven dus! ;)


Bevat SexyHair Bright Blonde Violet Shampoo sulfaten en parabenen?
Tegenwoordig kijken mensen steeds bewuster naar de ingrediënten van hun haarproducten. Liever zien we hier geen sulfaten en parabenen in. Voor meer informatie over wat sulfaten en parabenen precies zijn en doen, wijzen we je graag naar ons blog hierover. Om nu antwoord op de vraag te geven of er sulfaten of parabenen in SexyHair Bright Blonde Violet Shampoo zitten: Er zitten gèèn sulfaten, parabenen of gluten verwerkt in dit product!


Wat doet SexyHair Bright Blonde Violet Shampoo voor mijn haarkleur?
SexyHair Bright Blonde Violet Shampoo neutraliseert de kopertinten in je haar. Allemaal leuk en aardig, maar wat houdt dat nou precies in? Wat is het proces hierbij? Hieronder zie je natuurlijk een cirkel met de kleuren in de volgorde van de regenboog. Om ongewenste tinten te neutraliseren, moet je kijken welke kleuren tegenover de ongewenste kleur staat in de kleurencirkel. Als we kijken naar de ongewenste kleur in het geval van een blondine, kopentinten, zien we dat donkerpaars hier tegenover staat. Wat doet paars nou voor je kopertinten dan? Nou, door het haar te wassen met een shampoo met koele kleurpigmenten worden de warme tinten zo neutraal. Vandaar dan een goede zilvershampoo altijd donkerpaars van kleur is is!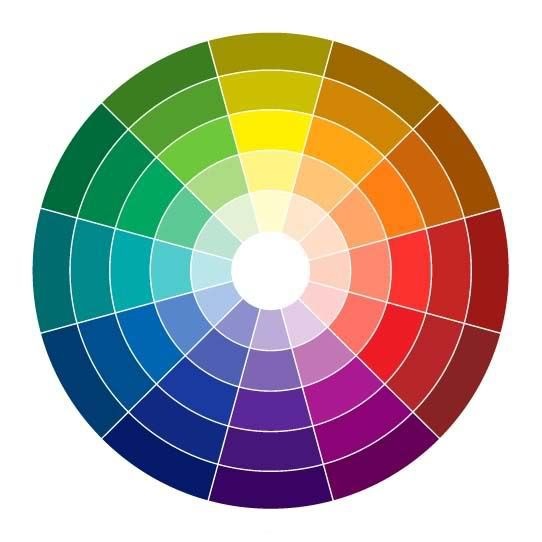 Wat doen kamille, honing en quinoa voor je haren?
Kamille en honing zijn bekende ingrediënten. We gebruiken ze regelmatig, bijvoorbeeld voor in de thee, maar wat doen deze twee nou precies voor je precious lokken? En wat is quinoa? 
Allereerst: Kamille! Kamille is een ingrediënt dat jouw haar helder zou maken en het op zal lichten. De bloem kan het haar net een beetje meer oplichting en glans geven. Nu gaat het niet over een verschil van dag en nacht, maar zal dit uiten tot maximaal twee tinten. Het is extra oppeppertje, naast de werking van de violet pigmenten in de shampoo, met een natuurlijk proces. 
Door naar honing. Honing als ingrediënt voor haarproducten staat bekend als de key tot zijdezacht haar. Honing hydrateert je lokken en geeft het een glans die veel shampoomerken beloven, maar niet waarmaken. Honing trekt vocht aan en houdt dit vast. Doordat geblondeerde haren vaak beschadigd en droog zijn is honing dus een pre voor de gezondheid van je lokken!
Onto Quinoa! Allereerst, wat is dit nou precies? Sommige mensen zullen het wel kennen, maar deze kennis is niet vanzelfsprekend. Quinoa is een plantensoort met vruchten die mensen vaak gebruiken in het eten. Nu eenmaal bekend is dat deze plant enorm goed voor de gezondheid is voor zowel lichaam als huid en haar, zie je dit ingrediënt steeds vaker. Quinoa zorgt voor een milde reiniging en verzorgt het haar. De aminozuren helpen om beschadigd haar te herstellen en de eiwitten vormen een laagje om de haar om deze te beschermen en te versterken. Het ingrediënt zich vol met mineralen en vitamines die de haargroei stimuleren en haarbreuk voorkomen. 


Hoe gebruik je SexyHair Bright Blonde Violet Shampoo?
Breng een royale hoeveelheid SexyHair Bright Blonde Violet Shampoo aan. Doordat er geen sulfaten in dit product zitten, zal de shampoo niet hard opschuimen. Vergis je dus niet om meer te pakken, omdat je het gevoel hebt dat je dit nodig hebt voor meer schuim. Masseer de zilvershampoo in je haar en laat het even ongeveer 5 minuten intrekken, zodat deze zijn werking kan doen. Spoel hierna het haar goed uit. Geniet hierna van kopertintloze lokken!!


Waar kan ik mijn vraag stellen over SexyHair Bright Blonde Violet Shampoo?
Heb je een vraag over de zilvershampoo van SexyHair of kom je er gewoon niet helemaal uit wat nu het beste is voor je haren. Neem dan geheel vrijblijvend contact op met ons team! Wij helpen je namelijk graag verder. Soms is het even fijn om met iemand erover te sparren, dat maakt je keuze vaak snel duidelijk. Stuur je vraag naar [email protected] of bel ons team tijdens kantooruren.