-24% Sale

16,95 € 12,95

-24% Sale

16,95 € 12,95

-13% Sale

16,- € 13,95

-50% Sale

13,95 € 6,95

-24% Sale

16,95 € 12,95

-27% Sale

19,95 € 14,50

-9% Sale

12,- € 10,95

-29% Sale

16,95 € 11,95

-39% Sale

17,95 € 10,95

-24% Sale

16,95 € 12,95

-19% Sale

17,95 € 14,50

-40% Sale

19,95 € 11,95

Gratis

verzending vanaf €35!
Advies nodig? Bel

038-4582584

Op werkdagen voor

23:59

besteld, morgen in huis!

-42% Sale

18,55 € 10,75

NEW

17,95 € 14,95

-29% Sale

17,50 € 12,50

NEW

20,95 € 13,95

-53% Sale

18,95 € 8,95

-32% Sale

21,95 € 14,95

-44% Sale

15,95 € 8,95

-23% Sale

18,15 € 13,95

-45% Sale

19,95 € 10,95

-45% Sale

17,95 € 9,95

vegan

€ 19,90

-20% Sale

19,95 € 15,96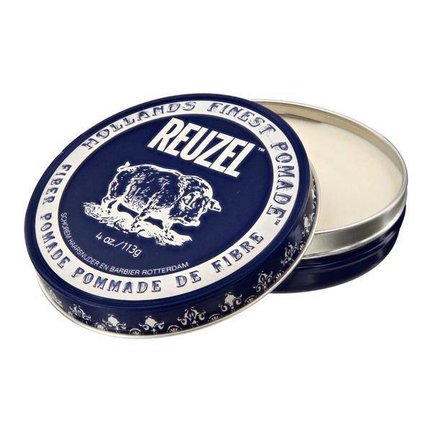 Pomade wordt al tijdenlang gebruikt om haar in model te brengen en het haar te laten glanzen. Het houd steille lokken op zijn plek zodat het niet in slierten uit elkaar valt. Een pomade is een redelijk nat product, alleen de crèmes zijn nog natter. Daarom worden ze vaak ingezet voor klassieke looks, zoals de jaren 50 en 60 slick looks. De hold kan erg uiteenlopen, maar de glans is meestal hoog en dus geschikt voor die polished looks. Een uitzondering hierop zijn de clay pomades, dat is een soort hybride product van een pomade en een clay. Deze geven vaak een hogere hold en een mattere afwerking.

Pomades zijn verkrijgbaar in verschillende sterktes en zijn verkrijgbaar op waterbasis en oliebasis. Omdat een pomade vaak iets natter zijn, kan je sommige pomades ook goed gebruiken wanneer je golvend of krullend haar hebt. Haarspullen biedt u een groot assortiment aan met de beste merken zoals DOOP, Esquire Grooming, Affinage en natuurlijk Reuzel. Gebruik de productfilters om te kijken welke Pomade het best bij je past.
Wat is het verschil tussen een waterbasis en oliebasis pomade?
De populariteit van pommades is in de afgelopen jaren ontzettend toegenomen. Dit valt ook te zien aan het feit dat er tegenwoordig pommades zijn op waterbasis. Het is voor de hand liggend dat de één op water is gebaseerd en de andere op olie, de vraag is echter welke voor wanneer ideaal is. Een pommade op waterbasis is ontzettend makkelijk uit te wassen, dit is dan ook een groot verschil met een pomade op oliebasis. Je kan een pomade op waterbasis minder goed restylen, vaak moet je je lokken dan iets nat maken. Ook heb je er meer van nodig, juist omdat het makkelijk uit te wassen is.
De traditionele pomade is op oliebasis. Je lokken blijven perfect zitten in weer en wind. Wellicht dat je even weer met je vingers door je lokken moet om het weer in model te brengen, maar dan zit het weer net zoals in de ochtend. Dit betekend ook dat je meer moeite moet doen om de pomade uit je lokken te wassen. Je hebt minder nodig van een pomade op basis van olie, aangezien het minder makkelijk uit te wassen is. Er blijft dus altijd een beetje in je lokken zitten, dus de volgende dag heb je minder nodig. Echter is dit niet erg, de pomades van tegenwoordig bevatten veel natuurlijke oliën die je lokken ook goed verzorgen. Het is dus géén aanslag op je haar. 
Is de American Crew Classic Pomade echt zo goed?
De American Crew Classic Pomade  is een echte original. Een pomade is een natuurlijk een klassieke manier van haarstyling. Deze Pomade is op waterbasis, wat ervoor zorgt dat hij gemakkelijk uit je lokken te wassen is met gewoon water. De Classic Pomade zorgt voor zacht, soepel en natuurlijk uitziende lokken. Uiteraard wel met de glans die je van een pomade gewend bent. 
Verschillende wensen, verschillende pommades
Het is belangrijk dat je een pommade kiest die bij jouw wensen past. Een pomade op waterbasis is de PIMP Slipperey Slick Rick Pomade. Deze pomade heeft een hoge hold op droge lokken, hij is ideaal om gedurende de dag te restylen zonder verlies van controle en glans. Een pommade op oliebasis is de Dear Barber Pomade. Deze pomade geeft ontzettend veel glans en heeft een medium hold. Het heeft een heerlijke geur bestaande uit een mix van hout en kruiden. Wil je een mattere look én een hogere hold voor je lokken dan is er de hybride Clay Pomade, dan is de Reuzel Clay Matte Pomade je beste maat. Deze is perfect als je de textuur van je lokken wilt benadrukken en meer volume wilt creëren. 
Is Pommade geschikt voor mij?
Vindt je niet dé Pommade waarna je opzoek bent?  Dan verwijzen wij je graag door naar de hoofdpagina styling, hier vindt je alle andere stylingproducten zoals een haarcrème of paste die wellicht beter bij je wensen passen.. Hier staat tevens aangegeven voor wie en welk soort haar de producten geschikt is. Heb je alsnog vragen? Neem dan gerust contact op met ons team via info@haarspullen.nl.