Makkelijk inkopen voor je kapsalon?
✅Snelle levering
Wij werken met deellevering, zodat u zekerheid heeft
Dat kan met een zakelijk account op Haarspullen.nl. Open hier je account en vul je KVK in, dat duurt maar 1 minuut, of log in met je bestaande gegevens. Dan kun je daarna meteen bestellen!
Bij grotere bestellingen kunnen wij altijd kijken of we persoonlijke aanbiedingen kunnen hanteren. Stuur bij interesse een mail naar [email protected]. Geef dan duidelijk aan om welk merk het gaat en de hoeveelheden. Zo kunnen wij een passend voorstel maken.
Wij zorgen dat de bestellingen met zorg worden ingepakt en de volgende dag worden geleverd.
Voor klanten die veel haarverf bestellen hebben we het bestelproces geoptimaliseerd, zodat jij als kapper jouw kostbare tijd kan richten op leuke dingen! Hieronder hebben we de stappen uitgelegd om heel eenvoudig en snel haarverf te bestellen.

Stap 1: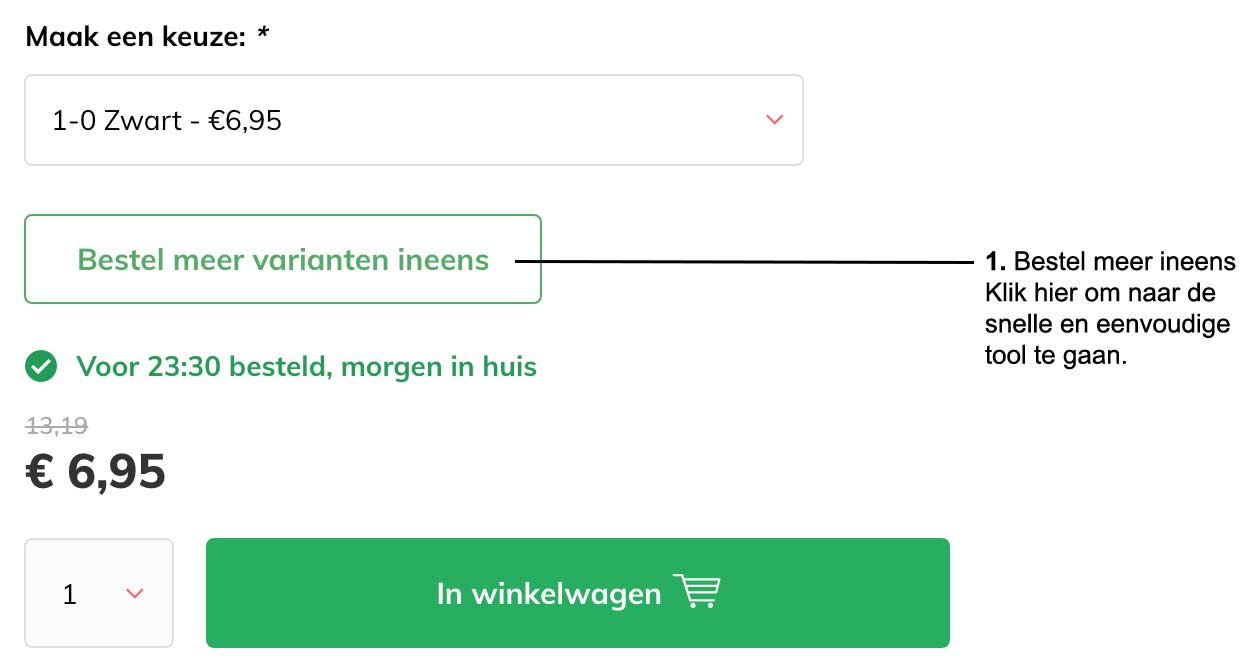 Stap 2: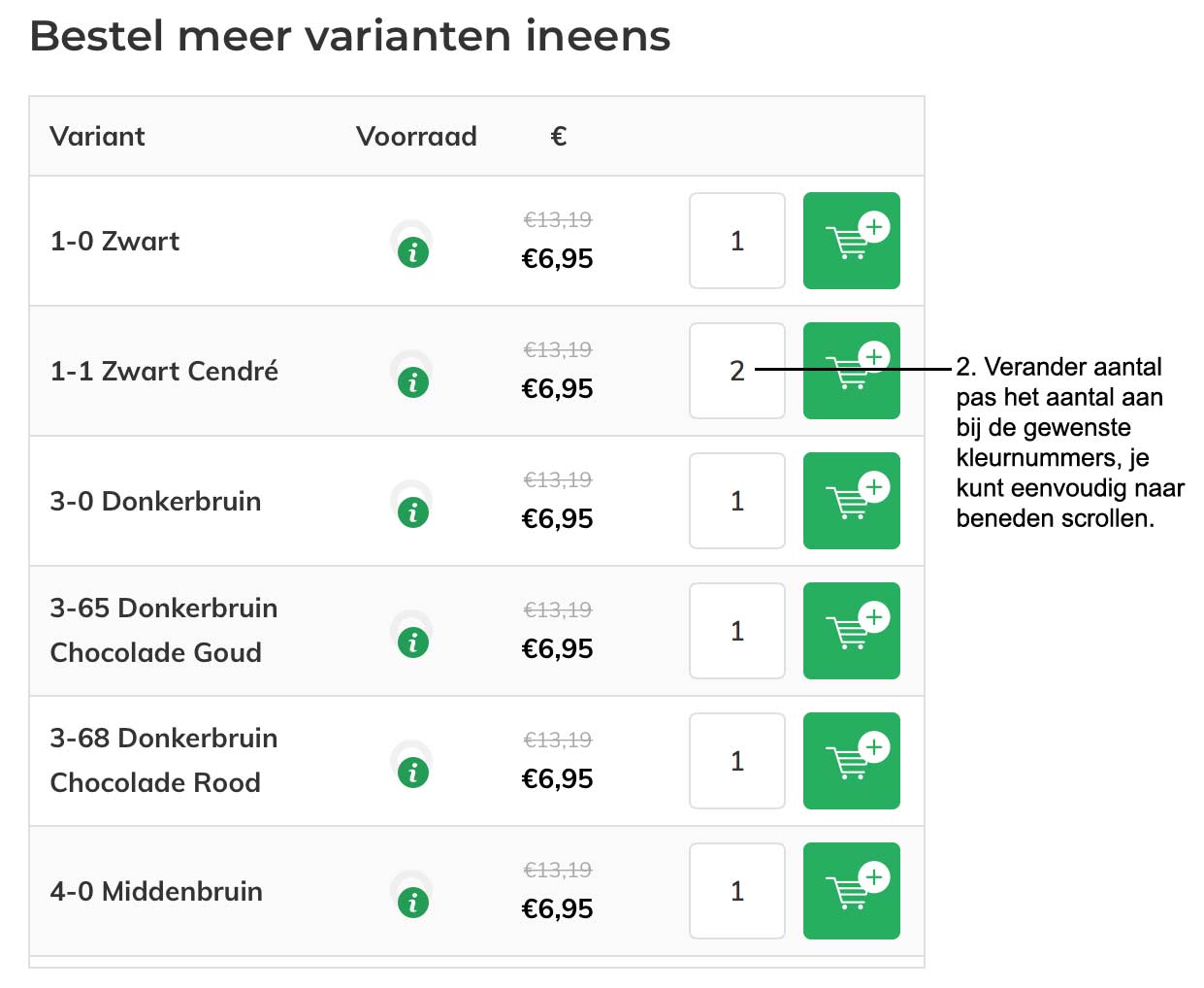 Stap 3: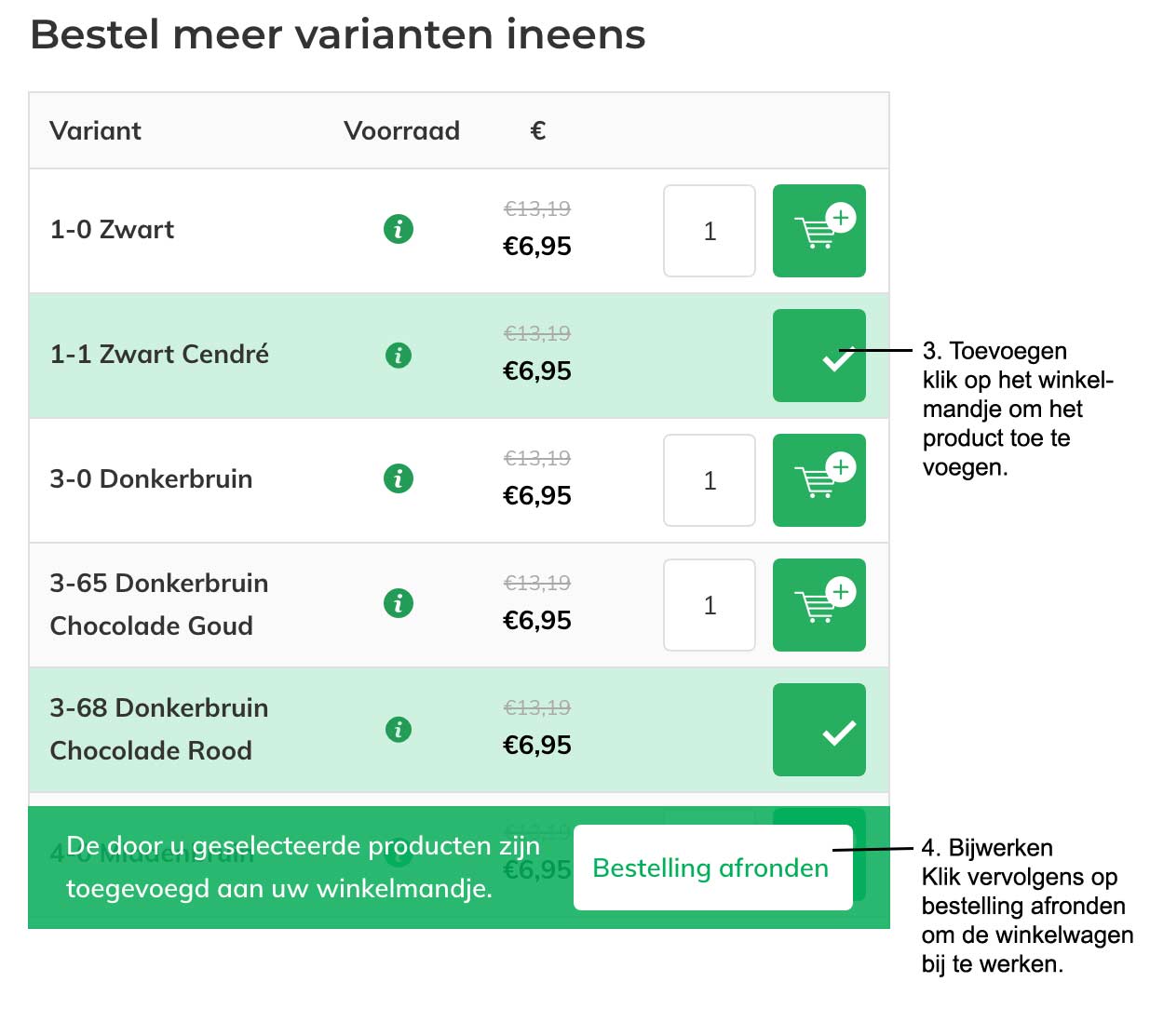 Mocht u nog vragen hebben of advies willen, dan kunt u ons tijdens kantooruren bereiken op: 038-4582584 of een mail sturen naar [email protected]