Professionele Haarverzorgings Producten
-51% Sale

21,95 10,75

-58% Sale

19,95 8,45

-51% Sale

44,50 21,95

-50% Sale

29,95 14,95

-55% Sale

21,95 9,95

-51% Sale

21,95 10,75

-34% Sale

89,95 58,95

-50% Sale

29,95 14,95

-54% Sale

17,95 8,25

-43% Sale

20,95 11,95

BESTSELLER

14,95 7,95

-52% Sale

25,- 11,90

Gratis

verzending vanaf €35!
Advies nodig? Bel

038-4582584

Voor

23:30

besteld morgen in huis!

-43% Sale

20,95 11,95

-50% Sale

17,95 8,95

-50% Sale

21,95 10,95

-50% Sale

15,90 7,95

-45% Sale

39,95 21,95

-38% Sale

20,95 12,95

-38% Sale

7,95 4,95

-18% Sale

152,50 125,-

-42% Sale

15,45 8,95

-59% Sale

22,95 9,35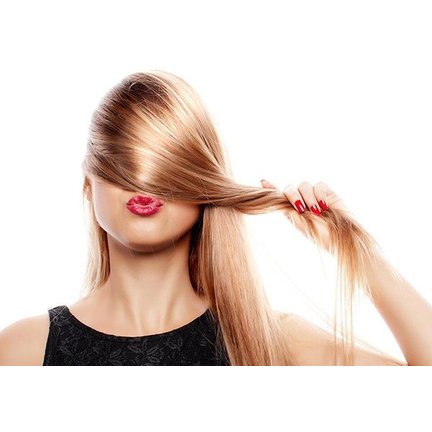 Een prachtige, verzorgde haardos is essentieel voor je dagelijkse doses vrolijkheid. Stralend door de dag met een prachtige look. Geen haartype is compleet hetzelfde, daarom is belangrijk dat je goed kijkt naar de behoeftes van je haar. Vanuit daaruit kun je de juiste producten gaan kiezen. Van dik tot dun haar, lang of kort, steil of krullend, vet of droog, gekleurd of niet gekleurd… Het kan allemaal.
Met onze zeer uitgebreide assortiment, op haarspullen.nl zit er altijd een haarproduct bij die matcht met jouw haar. Wij staan achter de producten die wij aanbieden op haarspullen.nl. Je kan er dan ook vanzelfsprekend vanuit gaan dat de haarproducten van hoge kwaliteit zijn met de beste ingrediënten.
We weten dat de producten niet alleen effect heeft op je haar, maar ook je hoofdhuid. En natuurlijk niet te vergeten dat je intens blij wordt van goede haarproducten die je helpen bij je dagelijkse kapsel!


Gezond en stralende lokken met de juiste haarverzorging
Het verzorgen van je haar is een belangrijk onderdeel om het prachtig stralend en natuurlijk gezond te houden. Verschillende shampoos hebben verschillende werkingen; shampoos voor krullend haar  hydrateren het haar en maken het zacht, glanzend, pluisvrij en doorkambaar. Shampoos voor gekleurd haar beschermen en laten de kleur meer voor zich spreken. Ook repareren ze de schade die wordt veroorzaakt door het verven. Shampoos voor fijn haar zorgen voor stevigheid, volume en veerkracht omdat er minder interne structuur aanwezig is. Terwijl shampoos voor droog haar juist weer zorgen voor goed gehydrateerde prachtige lokken. Dan heb je Zilvershampoos, die zorgen ervoor dat grijze, witte en (as)blonde haren hun koele tint behouden. Shampoos voor blond haar zorgt er juist weer voor dat de warme tint aanwezig blijft in het haar. De keuze is reuze.

Een shampoo kan je het beste combineren met een bijpassende uitwasbare of leave-in conditioner, die de haarpunten en -lengtes voedt en verzacht. Een wekelijkse boost voor je lokken kan heel goed met haarmaskers. Daar omheen zijn er uiteraard ook extra producten om ervoor te zorgen dat je haar altijd goed gevoed en verzorgt is. Haarproducten zoals treatments, haarolies en haarserums. Voor elk wat wils. Of je nou extra volume wilt creëren, of met grandioze glanzende lokken wilt rocken of dat je perfect stijl haar wilt voor een avondje uit. Met de juiste combinatie van haarverzorgingsproducten creëer je een optimale basis voor een jaloersmakende look.


Na haarverzorging komt het stylen van je prachtige lokken
Nu de basis is gelegd in de verzorging van je haar kan je verder. Soms wil je eens wat anders. Met de juiste producten kan je een totaal andere look aannemen. Op haarspullen.nl vindt je dan ook weer een ruim assortiment in de categorie styling, oftewel je bent op het juiste adres! Mensen met krullen willen stijl haar, mensen met stijl haar willen krullen. Oftewel, je wilt wat je niet hebt, dat is menseigen. Gelukkig zijn daar haarspullen voor ontwikkeld die het absoluut met je eens zijn, en die extra power geven bij de look van de dag. Altijd fijn natuurlijk, die vriendjes die het met je eens zijn.
Als je graag gebruik maakt van een stylingtool zoals een fohn, een stijltang of een krultang, is het van belang dat je een hittebeschermend product gebruikt. Heat hield van Affinage is een echte topper.


Topmerken voor elke look
Van basisproducten zoals shampoos en conditioners tot meer bijzondere producten zoals volumepoeder, het assortiment van haarspullen.nl bevat haarproducten voor zowel mannen als vrouwen. De vele topmerken zoals Affinage, Fanola en Fudge zijn niet voor niets zo populair. Met deze spectaculaire haarproducten kan iedereen een mooie, zwoele bos met haar verwachten.
Service van Haarspullen.nl
Bij haarspullen.nl kun je in onze online shop haarverzorging producten online kopen. Wij zorgen ervoor dat je order, die je plaatst vóór 23.00 uur, dezelfde werkdag aan jou wordt verzonden. Bij een bestelling vanaf € 35,- profiteer je van gratis verzending. Daarnaast bieden wij jou de service van achteraf betalen.  
Heb je een vraag over één van onze producten of onze service? Je kan van ons verwachten dat wij supersnel antwoord geven op al jou vragen via mail. Vaak ook buiten kantooruren. Daarnaast kun je ons ook telefonisch bereiken. Wil je meer informatie? Bekijk dan eens onze veelgestelde vragen. Wij wensen je veel plezier met het shoppen van haarverzorging producten bij haarspullen.nl.