-50% Sale

13,90 6,95

-53% Sale

16,95 7,95

-44% Sale

13,95 7,75

-43% Sale

39,50 22,50

-44% Sale

13,90 7,75

-44% Sale

13,90 7,75

-53% Sale

16,95 7,95

-53% Sale

16,95 7,95

NEW

18,50 13,87

NEW

18,50 13,87

-47% Sale

29,90 15,95

-50% Sale

31,65 15,95

Gratis

verzending vanaf €35!
Advies nodig? Bel

038-4582584

Voor

23:30

besteld morgen in huis!

-47% Sale

29,90 15,95

-53% Sale

33,90 15,95

-53% Sale

33,85 15,95

-36% Sale

25,- 15,95

NEW

43,- 39,50

NEW

18,50 13,87

NEW

39,45 35,-

NEW

45,75 40,-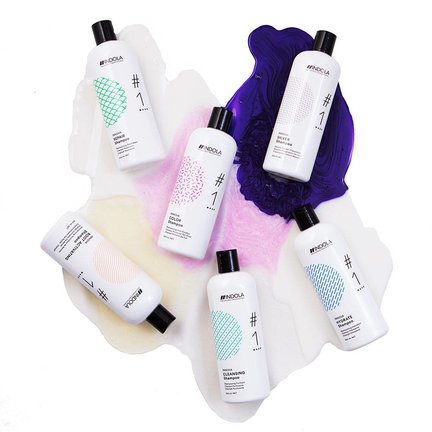 Indola Wash heeft voor ieder een passende shampoo. Een shampoo die goed aansluit op jou behoeftes en wensen is enorm belangrijk. Je haren kunnen er onverzorgd uitgaan zien en zijn door het gebruik van een shampoo die niet matcht met de behoeftes van je haren. Met Indola Wash zit je in elk geval goed, ze hebben ruim keuze uit maar liefst 6 verschillende Indola Washes. 
Welke Indola Washes zijn er ?
Indola Wash Color Shampoo - voor gekleurde haren
Indola Wash Hydrate Shampoo - voor droog en krullende haren
Indola Wash Repair Shampoo - voor beschadigd en chemisch behandelde haren
Indola Wash Root Activating Shampoo - voor dunner wordend haar 
Indola Wash Cleansing Shampoo - voor het reinigen haren die productresten en/of oliën bevat
Indola Wash Silver Shampoo - voor blond, grijze en witte haren
Welke Indola Wash is geschikt voor mij?
Welke Indola Wash geschikt voor u is hangt af van uw lokken. Als u gekleurde haren hebt is het natuurlijk voor de hand liggend dat u voor de Indola Wash Color Shampoo gaat. Echter heeft u lichte kleur haren en vindt u het niet erg dat het nog meer opgelicht wordt door de zon, en zijn uw haren droog? Dan kunt u beter voor de Indola Wash Hydrate Shampoo gaan. Daarom is het ontzettend belangrijk om te kijken naar je haren en wat het écht nodig heeft. Je haren kunnen ook een koele blonde look hebben die je graag wilt onderhouden, dan is het weer verstandiger om voor de Indola Wash Silver Shampoo te gaan. 
Bevat de Indola Wash Silver Shampoo ook verzorgende ingrediënten? 
De Indola Wash Silver Shampoo is een Wash die veel violet bestanddelen bevat. Hierdoor is de Wash minder verzorgend wanneer je bijvoorbeeld kiest voor een minder sterk, werkende Zilvershampoo. De verzorgende bestanddelen in de Indola Wash Silver Shampoo zijn Hydrolyzed Silk en Castor Oil beter bekend als Wonderolie. Echter staan deze ingrediënten onderaan in de ingrediëntenlijst, wat betekend dat deze zilvershampoo wel iets verzorgend maar een masker zeker aan te raden is.
Is de Indola Wash vrij van sulfaten, parabenen en/of siliconen?
Nee, de Indola Washes zijn niet vrij van sulfaten en parabenen. De Washes zijn echter wél vrij van siliconen, behalve de Indola Wash Silver Shampoo.
Ik heb een vraag over de Indola Washes
Het kan natuurlijk dat je na het lezen van bovenstaande informatie dat je nog steeds vragen hebt of met een vraag zit. Neem vrijblijvend contact op met ons team via [email protected] of geef ons een belletje tijdens kantooruren.