Styling pasta voor mannen
-53% Sale

16,95 7,95

-50% Sale

13,95 6,95

-38% Sale

24,- 14,95

-17% Sale

17,95 14,95

-37% Sale

16,95 10,75

-24% Sale

20,95 15,95

-42% Sale

25,80 14,95

-50% Sale

19,79 9,95

-47% Sale

19,75 10,50

-29% Sale

16,95 11,95

-16% Sale

41,50 35,-

Gratis

verzending vanaf €35!
Advies nodig? Bel

038-4582584

Voor

23:30

besteld morgen in huis!

-50% Sale

13,95 6,95

-10% Sale

15,95 14,35

-56% Sale

15,95 6,95

-42% Sale

25,80 14,95

-16% Sale

22,50 18,95

-38% Sale

24,- 14,95

-22% Sale

20,50 15,95

-42% Sale

15,30 8,95

-42% Sale

25,80 14,95

-20% Sale

18,15 14,50

-34% Sale

17,55 11,50

-14% Sale

20,95 17,95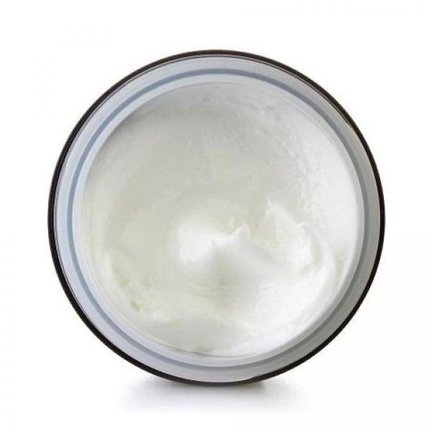 Hairpaste in het Nederlands vertaald als haarpasta, maar dat is het niet per se. Een Haarpaste is lastig te definiëren maar het heeft veel gemeenschappelijk met een haarwax. Een paste is wellicht net ietsjes natter en de hold is net ietsjes minder, wanneer je het vergelijkt met waxen in het algemeen. Daardoor is een paste wel ideaal voor restylen, omdat het je lokken net iets minder vast zet dan een wax of clay en een paste droogt ook niet in zoals een gel of waterbasis pomade. De variëteit in haar paste op haarspullen.nl is net zoals bij haarwax groot. Sommige geven een hoge hold en sommige een medium of lage hold. Ook qua glans loopt het erg uiteen. Een haar paste is erg veelzijdig en gebruik je voor definitie, accentuatie en hold. Een makkelijk en allround product dat goed past in je collectie haarproducten.
Wat zijn de eigenschappen van een haarpasta?
Is natter van structuur
Makkelijker te verdelen in je lokken
Geeft glans
Op droge lokken te gebruiken
Beter te restylen door de dag heen
Voornamelijk gebruikt door mensen met dikke haren
Wat is de meeste verkochte haarpasta op dit moment?
Er zijn veel haarpasta's in de omloop, maar er zijn altijd bestsellers. De Fudge Matte Hed Extra Paste is zo'n bestseller. Dit is natuurlijk ook logisch aangezien het de textuur van je lokken versterkt, en de haarspullen van Fudge doen ook écht wat ze zeggen dat ze doen. Je haren lijken veel dikker, en het heeft daarnaast een zeer krachtige hold. Oftewel je haren blijven gedurende dag briljant zitten! Het fijne is van deze paste is dat het je lokken niet uitdroogt, wat je wel veel ziet gebeuren bij andere haarpasta's. 
Zit er ook variatie in haarpasta's?
De haar paste lijkt behoorlijk op de haar clays, maar zoals de naam het al zegt is het meer een pasta. Haarpaste wat minder droog dan haar clay en daardoor iets makkelijker te verdelen door je lokken Vaak zorgt haar paste ook voor een goede hold en weinig glans. De American Crew Fiber Classic Fiber is een paste die verrijkt is met bijenwas. Zo zijn er vele pasta's in onze webshop die voor iedere wens wel weer iets unieks heeft. 
Is Haar Paste geschikt voor mijn haren?
Vindt je niet dé paste waarna je opzoek bent? Dan verwijzen wij je graag door naar de hoofdpagina styling, hier vindt je alle andere stylingproducten zoals een haarcrème of pommade die wellicht beter bij je wensen passen.. Hier staat tevens aangegeven voor wie en welk soort haar de producten geschikt is. Heb je alsnog vragen? Neem dan gerust contact op met ons team via [email protected]
Waar kan ik mijn vraag stellen over haarpasta's?
Er zijn zoveel pasta's op de markt dat je soms gewoon niet meer weet waar je het zoeken moet. Elke haartype heeft haar eigen behoeftes, maar ook ieder persoon heeft zijn of haar eigen eisen. Ons team weet dat het zeer frusterend kan zijn dat je niet het ideale haarspul vindt voor je haren. Daarom helpen wij je graag, geheel vrijblijvend verder. Stel je vraag aan ons team via [email protected], of chat live met ons team tijdens kantooruren. Uiteraard kan je ons ook altijd even bellen, dat is wel net zo handig. Wil je écht persoonlijk advies en woon je in de buurt van Zwolle, of kom je toevallig langs onze prachtige stad? Dan ben je welkom in onze Haarspullen winkel aan de Ossenkamp 2N te Zwolle!