Styling klei voor mannen
Haar klei is dé vriend van mannen met voornamelijk dunner haar. Benieuwd welke klei het meest geschikt is voor jouw haar?
-22% Sale

10,95 8,50

-27% Sale

10,95 7,95

-38% Sale

21,95 13,50

-50% Sale

14,95 7,45

-10% Sale

15,95 14,35

-42% Sale

18,95 10,95

-25% Sale

19,95 14,95

-20% Sale

12,50 10,-

-37% Sale

18,95 11,95

-50% Sale

19,75 9,95

-32% Sale

21,95 14,95

Gratis

verzending vanaf €35!
Advies nodig? Bel

038-4582584

Voor

23:30

besteld morgen in huis!

14,95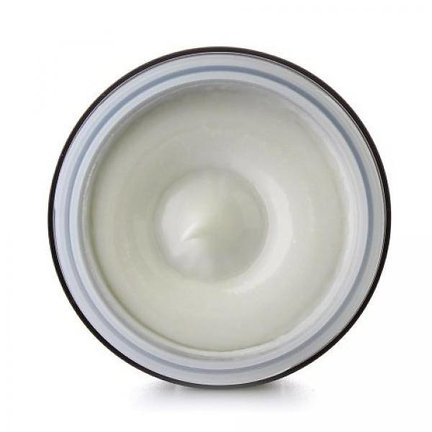 Klei of ook wel hair clay genoemd is een relatief nieuw product in mannen styling. De substantie van klei varieert van heel dik tot aan een hele romige substantie. Clay zorgt ervoor dat je lokken 'vetter' aanvoelen doordat het extra body, volume en structuur aan je individuele haartjes geeft. Haar klei is dan ook ideaal voor looks met veel volume, zonder dat het je lokken verzwaart, heb je dun(ner) haar dan is klei absoluut een interessant styling product voor jou. 
Hair clay is grover van structuur, bevat natuurlijk mineralen (vandaar over het algemeen iets duurder en het geeft een prachtig mat effect. Clay is te gebruiken op droge én natte lokken. Als haarklei op handdoek droog haar aanbrengt zorgt het voor nog meer volume en vollere lokken. Als je daarna met de föhn in de weer gaat kan je nog wat klei of wax aanbrengen voor de styling. 
Affinage Funky Clay
Affinage Funky Clay is een vriendje die multi-inzetbaar is. Het zorgt voor volume, is zo sterk als een beer én het blijft flexibel. Zo'n gezellige vriend die je er eigenlijk altijd wel bij kan hebben, want er is altijd wel iemand die blij wordt van zijn aanwezigheid en kwaliteit. De Funky Clay voelt als een crème en geeft een gouden glans aan het haar. Oftewel zeg je Funky Clay zeg je natural look. 
Verschillende wensen, verschillende Haar Klei
Esquire Grooming The Clay is een stevige klei die je lokken een mooie matte finish geeft. Het is eenvoudig om met deze clay stoere kapsels te creëren die gedurende de gehele dag in model blijven zitten. Uiteraard blijven er geen witte vlokken achter en zorgt de klei voor extra definitie. Deze Esquire Grooming Clay heeft een heerlijke charismatische geur en bevat geen parabenen, is niet getest op dieren.  Voor dik stug en/of krullend haar is er de American Crew Molding Clay. De molding clay is verrijkt met bijenwas, glycerine en ceteareth. Deze ingrediënten zorgen voor verzachting en versoepeling van je lokken. PIMP Amsterdam Cassius Clay is een dikke universele clay op basis van soja, oftewel geschikt voor ieder haartype. Met deze pasta kan iedere stijl gecreëerd worden, zonder je lokken vet te maken. De clay geeft separatie en textuur. 
Is Haar Klei geschikt voor mij?
Vindt je niet dé klei waarna je opzoek bent? Dan verwijzen wij je graag door naar de hoofdpagina styling, hier vindt je alle andere stylingproducten zoals een haarcrème of pommade die wellicht beter bij je wensen passen. Hier staat tevens aangegeven voor wie en welk soort haar de producten geschikt is. Heb je alsnog vragen? Neem dan gerust contact op met ons team via [email protected]
Service van Haarspullen.nl
Bij haarspullen.nl kun je in onze online shop Haar Klei online kopen. Wij zorgen ervoor dat je order, die je plaatst vóór 23.00 uur, dezelfde werkdag aan jou wordt verzonden. Bij een bestelling vanaf € 35,- profiteer je van gratis verzending. Daarnaast bieden wij jou de service van achteraf betalen.  
Heb je een vraag over één van onze producten of onze service? Je kan van ons verwachten dat wij supersnel antwoord geven op al jou vragen via mail. Vaak ook buiten kantooruren. Daarnaast kun je ons ook telefonisch bereiken. Wil je meer informatie? Bekijk dan eens onze veelgestelde vragen. Wij wensen je veel plezier met het shoppen van Haar klei bij haarspullen.nl.