Alles wat je moet weten van de Curly Girl Methode zodat je vandaag direct aan de slag kan ♥ Inclusief Curly Girl Methode proof haarproducten voor je krullen!
Curly Girl Methode, wellicht heb je er weleens van gehoord. In de krullenwereld is dit immens groot, en heel veel dames en heren zweren bij deze methode voor hun krullen. De Curly Girl Methode is ontwikkeld door Lorraine Massey.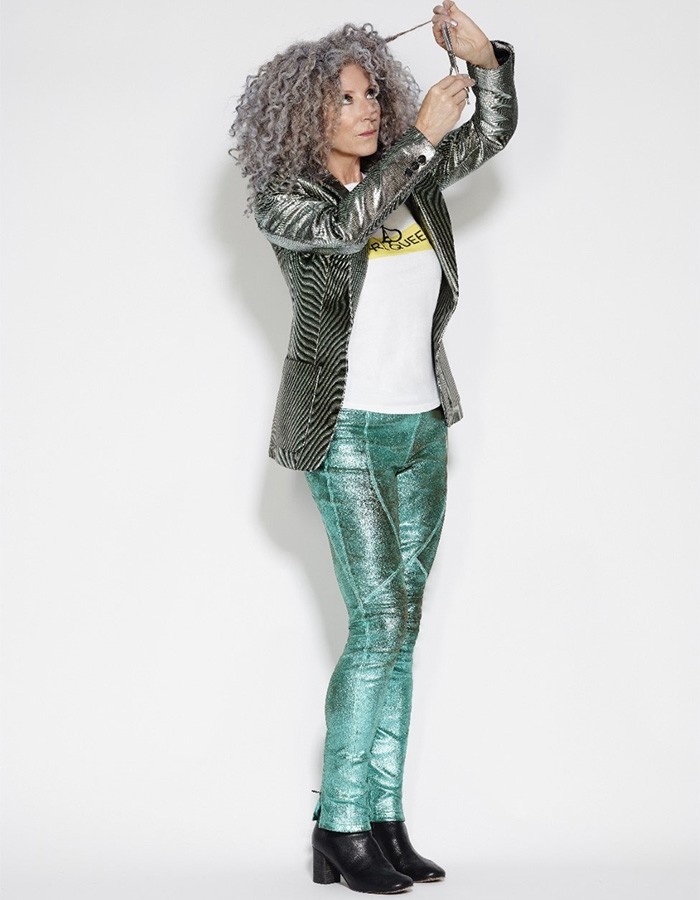 Lorraine Massey heeft zelf een methode ontwikkeld waardoor veel mensen met krullen weer van hun krullen zijn gaan houden. Als je krullen hebt dan weet je dat dit soms de nodige problemen met zich mee brengt. Gelukkig is er voor elk probleem een oplossing, het is dan alleen uitzoeken welke oplossing het beste is. Wil je alle ins en outs weten van deze methode, dan kan je het boek Curly Girl: The Handbook bestellen. 
Wat zijn de basis principes van de Curly Girl Methode?
De basis principles van de Curly Girl Methode zijn eigenlijk heel simpel. In de Curly Girl Methode wordt er veel gewerkt met haarproducten met natuurlijke ingrediënten, daarnaast zijn er een absoluut aantal dingen die je moet mijden. 
Wat moet ik mijden als ik de krullen verzorg volgens de Curly Girl Methode?
Shampoo
Föhn
Kam + borstel
Hitte
Sulfaten
Alcohol
Siliconen op oliebasis
Minerale oliën en waxen
Parfum
Waarom alleen siliconen op oliebasis? Omdat hierdoor 'build-up' door ontstaat. Er bestaat namelijk ook siliconen op waterbasis, en die kan je zo uitspoelen zonder daar een shampoo voor nodig te hebben. 
Wat moet ik juist gebruiken als ik mijn krullen verzorg volgens de Curly Girl Methode?
Milde cleansing ingrediënten -  
Verwekers - Shea bitter, Olijfolie en plantaardige oliën
Proteïnes -  tarwe, tarwekiemen of soja
Humactants* - panthenol, plantaardige glycerine, sorbitol
Moisturizers - amino acids & aloe vera 
Styling gel ingrediënten - PVP en PVP/VA (water oplosbaar)
*Note - humectants is een wateraantrekkende ingrediënt die water ook vasthoudt. Glycerin voorkomt haarbreuk voor diegene die hun krullen nog wel willen borstelen. Het is echter niet voor iedere krul geschikt. o.a. glycerin is afhankelijk van vochtigheid. Hierdoor kunnen je krullen over-moisterized raken en lage vochtigheid kan zorgen voor pluis. Het is dus echt van groot belang om je krullen te begrijpen en weten wat ze nodig hebben :)
Hoe begin ik met de Curly Girl Methode?
Om te ontdekken welke type krullen jij hebt, maar ook de poreusheid en elasticiteit van je krullen raden wij aan om eerst de informatie onderaan de pagina Krullen te lezen. Zo kun jij goede keuzes maken en weet je na welke verzorgende producten jij moet kijken. En of je juist haarverzorging nodig hebt met proteïne of juist zonder. Weet jij je type krullen al wel maar niet de poreusheid of de elasticiteit van je krul? Dan verwijzen wij je direct door naar het artikel 'De tip zodat jij weet waar je op moet letten bij verzorging van je krullen'. Dan kan je weer een stap overslaan :) 
Nu je weet welke type krullen je hebt kan je aan de slag gaan met de Curly Girl Methode.
Hoe zit het nu met wel of niet gebruik van shampoo en de Curly Girl Methode?
Moet je direct stoppen met shampoo of? Uiteraard hoeft dat niet. Je kan langzaamaan je shampoo gebruik afbouwen, je hoeft niet direct cold turkey te gaan. Echter is de laatste keer wassen wel raadzaam om een shampoo met sulfaten te gebruiken zodat alle build-up uit je krullen zijn. Waarschijnlijk heb je nog wel een shampoo staan waar sulfaten inzitten, die voldoet prima. Het is voor één keer wassen, het is niet nodig om daar speciaal een nieuwe shampoo aan te schaffen.
NOTE - Als je krullen hebt die fijn zijn of heb je een lossere krul, dan kan het zo zijn dat helemaal stoppen met shampoos niet voor je werkt. Je krullen worden vettig met de Curly Girl Methode. Dat is waar de "low-poo" shampoo om de hoek komt kijken, ook wel bekend als een sulfaatvrije shampoo. Hoe langer je volgens de Curly Girl Methode werkt, hoe meer je krullen en je hoofdhuid in balans raken. 
Curly Girl methode helpt jou een routine vinden die naadloos aansluit aan jouw krullen en haar speciale wensen en je leefstijl. 
Stap 1. Hoevaak was ik mijn krullen volgens de Curly Girl Methode?
Hoevaak jij je krullen wast hangt ervan af welke krullen jij hebt. Echter geld voor iedere krul, uitspoelen met koud water. Dit om de schubben te sluiten van je krullen, dit bevorderd de glans en gaat pluis tegen.
Heb je wavy haar oftewel natuurlijk slag? Dan was jij je krullen volgens de Curly Girl Methode 1 keer per week. Echter begin je met een conditioner om je haren te verzorgen en te beschermen zodat de shampoo zo min mogelijk je krullen beschadigen. Let op de je een milde shampoo gebruikt die vrij is van sulfaten. Shampoos die je hiervoor kan gebruiken zijn uiteraard vrij van sulfaten. Je eindigt ook met een conditioner. 
Heb je krullen die vallen binnen de categorie 3, dan is was jij je krullen één keer in 7 tot 10 dagen volgens de Curly Girl Methode. Daarnaast co-wash je met water en & conditioner.
Heb je krullen die vallen binnen categorie 4 dan is het raadzaam om je krullen bijna niet te wassen. Tussen co-wash dagen is het raadzaam om je krullen vochtig te maken en gelijk over te gaan naar stap 2. Conditioning van je krullen. 
Stap 2. Hoe condition ik mijn krullen met de Curly Girl Methode?
Waves - Met golvende haren kan je een klein beetje conditioning in je krullen laten zitten. Je spoelt dus niet alles uit. Het is belangrijk dat jij je prachtige krullen verzorgt.
Krullen type 3 - Afhankelijk van je krullen spoel je de conditioner eruit of laat je het juist zitten. Dit heeft te maken met de behoeftes van je krullen. Heb je poreuze krullen dan is het natuurlijk van belang dat je de conditioner niet uitspoelt. Heb je dat niet, dan spoel je de conditioner niet uit. Je wilt namelijk niet je krullen verzwaren zodat de krul eruit zakt. 
Krullen type 4 - Je krullen hebben intense moisture nodig. Wrap je krullen dan ook voor 15 minuten en zorg voor warmte door o.a. aluminium erom heen te doen en daarover een handdoek. Een goede moisture boost is van belang, je krullen schreeuwen erom. Spoel na 15 minuten alle conditioner eruit, dit doe je om een 'film' om je krullen te verkomen.
Stap 3. Hoe droog en stijl ik mijn krullen met de Curly Girl Methode?
Je krullen drogen volgens de Curly Girl Methode houdt in dat je je krullen droogt met gebruik van een microvezel doek of een hydrofiele doek. Heb je dit niet in huis, niks aan de hand! Pak een kantoenen shirt uit je kast om overtollig vocht uit je krullen te verwijderen. Dit doe je door ondersteboven te hangen en de krul er goed in te knijpen. Met of zonder haarproduct, dit hangt af van je type en soort krul. 
Je krullen te laten drogen aan de lucht is uiteraard de minst schadelijke manier. Één van de meest gebruikte lotions met deze methode is de Garnier Hydra Aloe Air-dry Cream.
Waves - Om iets meer krullen te creëren scrunch je krullen droog of zet je krullen vast met een pin/schuifje.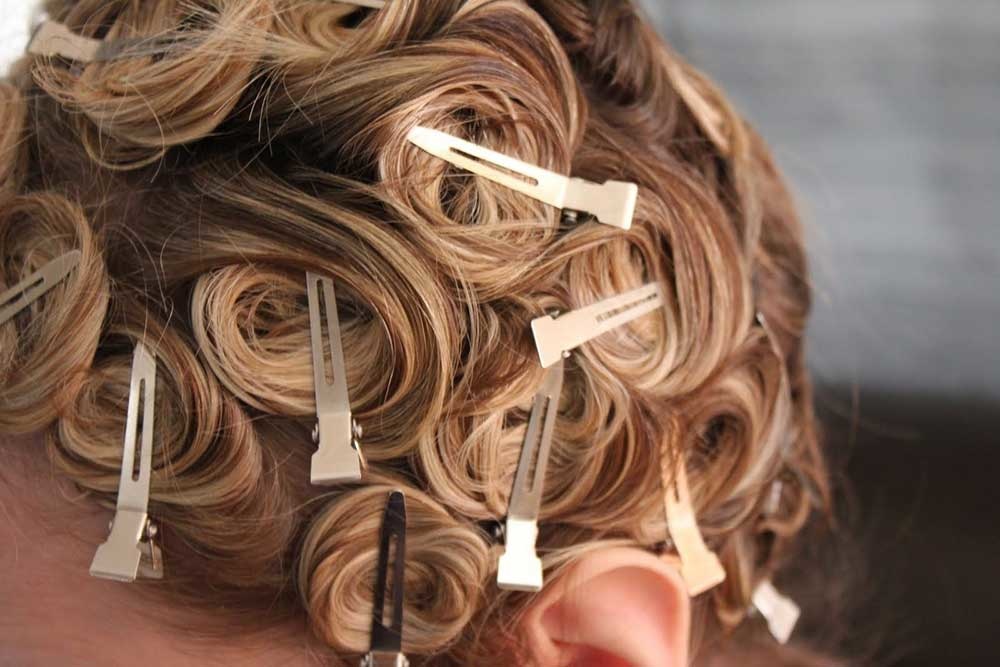 Krullen type 3 - Als je krullen volledig droog zijn gooi je krullen naar voren en kneed je krullen om volume aan je krullen toe te voegen.
Krullen type 4 - Lorraine raad dames en heren met deze type krullen om heel simpel de methode 'wash & go' te gaan. Echter stijl je krullen hoe jij dat graag wilt, het is echter wel van belang dat je hitte vermijd en producten gebruikt die Curly Girl Methode Proof zijn. Wat je krullen nodig hebben hangt af van de poreusheid en de elasticiteit van je krullen. 
Zijn alle soorten alcohol slecht en moet ik deze vermijden in de Curly Girl Methode?
Nee, niet alle soorten alcohol zijn schadelijk voor je krullen, het is zelfs zo dat er een aantal soorten ingrediënten zijn die je krullen juist gunstig zijn als je droge krullen hebt of een droge hoofdhuid. Waarom? De goede soorten alcohol zijn een vettig soort alcohol.
De alcohol soorten die je moet mijden volgens de Curly Girl Methode:
Alcohol
Alcohol denat of SD Alcoholsoorten (dus bijv SD Alcohol 40)
Ethanol
Isopropyl
Porpanol
Propyl
Witch hazel (hamamelis)
De alcohol soorten die je niet hoeft te mijden volgens de Curly Girl Methode:
Behenyl alcohol
Benzyl alcohol
Cetyl alcohol
Cetearyl alcohol
Myristyl alcohol
Lauryl alcohol
Propylene Glycol
Stearyl alcohol
Isocetyl alcohol
Isostearyl alcohol
C30-50 Alcohol
Lanolin alcohol
Echter geeft Lorraine Massey wel aan dat na lang gebruik van alcohol je krullen wel kunnen beschadigen. Maak hierin dus de keuze voor jezelf, en ontdek vooral wat voor jou en je prachtige krullen werkt!
Welke haarproducten zijn Curly Girl Methode proof?
Op dit moment zijn de volgende producten Curly Girl Methode Proof. Wij zijn steeds bezig om meer haarproducten hieraan toe te voegen. Houdt de site dus goed in de gaten! 
Garnier Hydra Aloe Air-dry Cream
Welke shampoos zijn Curly Girl Methode Proof?
L'Oreal Source Essentielle Daily Shampoo bevat glycerin. 
Welke krullencreme met proteïne is Curly Girl Methode Proof?
Indola Hydrate BB Cream bevat proteïne Hydrolyzed Keratin.
Schwarzkopf Isis Bouncy Curls -  bevat propelyne glycol, glycerin & panthenol. 
Welke krullencreme zonder proteïne is Curly Girl Methode Proof?
Welke mousse is Curly Girl Methode Proof?
Moroccanoil Curl Control Mousse - bevat proteïne Hydrolyzed Vegetable Protein Pg-Propyl Silanetriol
Welke haarmasker/treatment is Curly Girl Methode Proof?
Olaplex Hair Perfector no.3  - bevat Polyquaternium-37 wat voor fijne en dunne krullen build-up kàn veroorzaken. Bevat daarnaast humectant propyleen glycol en glycerin.
Dit artikel wordt regelmatig aangevuld zodat de informatie up to date blijft. Mocht je verder nog vragen hebben over de Curly Girl Methode of heb je op - en aanmerkingen dan horen wij dit graag. Stuur een mail naar ons team via info@haarspullen.nl.