Professionele haarproducten voor mannen
-69% Sale

7,95 2,49

-53% Sale

19,95 9,35

-37% Sale

11,95 7,50

-22% Sale

10,95 8,50

-42% Sale

11,95 6,95

-69% Sale

7,95 2,49

-69% Sale

7,95 2,49

-69% Sale

7,95 2,49

-49% Sale

15,50 7,95

-11% Sale

16,- 14,25

-28% Sale

17,95 12,95

Gratis

verzending vanaf €35!
Advies nodig? Bel

038-4582584

Voor

23:30

besteld morgen in huis!

-27% Sale

10,95 7,95

-69% Sale

7,95 2,49

-32% Sale

29,95 20,50

-67% Sale

8,95 2,95

-32% Sale

10,95 7,50

-42% Sale

11,95 6,95

-69% Sale

7,95 2,49

-42% Sale

15,45 8,95

-69% Sale

7,95 2,49

vegan

29,95

-50% Sale

13,95 6,95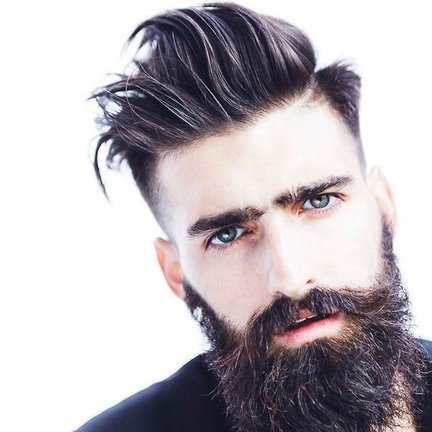 De moderne man van tegenwoordig denkt aan zijn uiterlijk en de verzorging ervan. Verzorging is namelijk niet meer alleen weggelegd voor de vrouw. Wij als mannen willen producten die hun werk goed doen en daarnaast natuurlijk weinig tijd en ruimte in beslag nemen. Je wilt 's ochtends de deur uitwandelen en niet meer aan je haar denken. Logisch.
Gelukkig is hier naar geluisterd en zijn er complete mannenlijn op de markt gebracht die ook goed aansluiten bij je ideale imago. Het mooie is dat je dit allemaal kunt vinden op haarspullen.nl uiteraard voor de prijs die je van ons gewend bent.
De perfecte look
Voor de perfecte look zijn er verschillende producten op de markt gebracht. Voor elke perfecte hairdo is er een matchende stylingsproduct. Denk aan wax, clay, paste , pomade en gel. Ben je bijvoorbeeld iemand die graag geregeld in zijn haar zit om extra verleidelijk te zijn, dan is DOOP The Screamer een perfecte match. Wil je dat je dandy look de hele dag in het gareel blijft, dan match je absoluut met American Crew. Alles is speciaal ontwikkeld voor mannenhaar en voor je specifieke behoeften, zo grijp je eigenlijk nooit mis.
De beste haarverzorging voor mannen
Een goed verzorgde en gezonde haardos is essentieel voor je ultieme look. Om je lokken optimaal te kunnen verzorgen zijn er verschillende shampoos en conditioners op de markt gebracht, die uiteindelijk het hele style proces bijstaan. Oftewel het complete plaatje. Ben je spaarzaam met je minuten in de ochtend, dan is er zelfs een 3-in-1 variant op de markt gebracht. Shampoo, conditioner en bodywash in 1 zoals de American Crew Classic 3-in-1. 
De beste styling voor mannen
Er zijn tegenwoordig zoveel styling producten speciaal voor mannen ontwikkeld, elk stylingproduct heeft z'n functie. Wat is nu het verschil tussen een pommade, Clay en een crème. En wat doen ze precies allemaal. Onderaan de pagina Styling worden al je vragen beantwoorde en weet je précies welk geschikte stylingproduct bij jouw prachtige lokken matcht!  
Het ideale mannen product geschikt voor jou?
Kom je er niet helemaal uit wat geschikt is voor jouw lokken, of weet je het niet zeker. Hier vindt je uitgebreide informatie over styling producten speciaal voor mannen, en hier vindt je alles wat je moet weten over haarverzorging. Kom je er gewoonweg niet uit dan mag je ons uiteraard altijd contacten via [email protected] Wij helpen je graag verder. Contact ons voor vrijblijvend advies en laat je lokken weer stralen als kleine zonnestraaltjes op een donkere dag. Zo zie je maar weer dat je hier ook nooit mis grijpt. Mocht je vragen hebben kun je ons altijd een berichtje sturen: [email protected].
Service van Haarspullen.nl
Bij haarspullen.nl kun je in onze online shop Mannen haarproducten online kopen. Wij zorgen ervoor dat je order, die je plaatst vóór 23.00 uur, dezelfde werkdag aan jou wordt verzonden. Bij een bestelling vanaf € 35,- profiteer je van gratis verzending. Daarnaast bieden wij jou de service van achteraf betalen.  
Heb je een vraag over één van onze producten of onze service? Je kan van ons verwachten dat wij supersnel antwoord geven op al jou vragen via mail. Vaak ook buiten kantooruren. Daarnaast kun je ons ook telefonisch bereiken. Wil je meer informatie? Bekijk dan eens onze veelgestelde vragen. Wij wensen je veel plezier met het shoppen van Mannen haarproducten bij haarspullen.nl.