Professionele Styling Producten
TOPPER

16,95 6,95

-45% Sale

18,95 10,50

-53% Sale

16,95 7,95

-44% Sale

15,95 8,95

CG-Proof

16,95 7,90

-60% Sale

95,80 37,95

BESTSELLER

20,95 12,95

-37% Sale

11,95 7,50

CG-Proof

8,95

-42% Sale

11,95 6,95

-69% Sale

7,95 2,49

-22% Sale

10,95 8,50

Gratis

verzending vanaf €35!
Advies nodig? Bel

038-4582584

Voor

23:30

besteld morgen in huis!

-50% Sale

21,95 10,95

-53% Sale

19,95 9,35

-27% Sale

10,95 7,95

-6% Sale

16,90 15,90

-57% Sale

22,95 9,95

-53% Sale

16,95 7,95

-38% Sale

16,- 9,90

-32% Sale

10,95 7,50

-51% Sale

16,95 8,25

-56% Sale

16,95 7,50

-28% Sale

17,95 12,95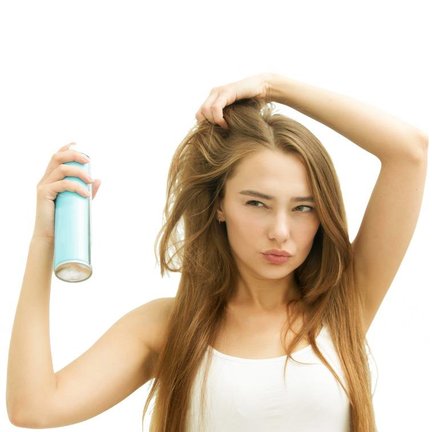 Styling - volume en stevigheid creëren je geweldige haar? Een zijdezachte finishing touch aanbrengen voor je natural look of wil je een beachy summerlook vibe de dag? Dat kan allemaal met de kwaliteitvolle producten die wij in de webshop haarspullen.nl hebben staan. Ons assortiment is ruim, dus als je echt lekker gek wilt doen en elke dag iets anders wilt, dan kan dat allemaal.
Diverse styling producten
Van texture spray, glansspray tot aan paste we hebben het allemaal. Wat dacht je van de KIS-kappers Powder Bomb voor een absolute megalicious look die perfect past bij de vrimibo. Zaterdag moet je bijkomen van de vrimibo die zich verlengt heeft tot nachtwerk, oftewel een wat rustigere look. Daarvoor hebben we het vriendje Farouk Royal Treatment Rapid Shine. Zondag ga je naar de familie, dus een casual beachy look met de Fudge Salt Spray volstaat prima.
Styling gericht op prachtige krullen
Voor je prachtige krullen zit je altijd goed met de Maria Nila Style & Finish Extreme Spray of de Fudge Big Hair Push It Up Blow Dry Spray.
Uiteraard hebben wij ook verzorgingsproducten die ervoor zorgen dat je haar ook blij blijft met de prachtige creatie(s) die jij creëert. Heb je een goede relatie met je stijltang, föhn of krultang of gewoon alledrie? Dan zijn Fudge tri-blo violet spray, Bed Head Superstar Blow Dry Lotion, CHI Iron Guard Thermal Protection Spray of Maria Nila Cream Heat Spray één van je beste vriendjes. Het leuke is ook dat de spray je haar niet zwaarmoedig maakt, maar juist blij en luchtig, een heerlijk blij kapsel dus!
Naast spray, is er ook olie of silk verkrijgbaar waarin een hittebescherming zit. Ook daar zijn absolute vriendjes in te vinden, denk aan CHI Silk Infusion,Biosilk Therapy en Farouk Royal Treatment Pearl Complex. Het beschermt niet alleen je haar, het zorgt er ook voor dat je haar pluisvrij en prachtig glanzend is. Oftewel the've got your back!
Haarspullen.nl verkoopt haarstylingproducten van kwalitatieve merken zoals Fudge, Maria Nila,Affinage en CHI Luxery. Er zit altijd wel wat voor je bij.
Het ideale styling product geschikt voor jou?
Kom je er niet helemaal uit wat geschikt is voor jouw lokken, of weet je het niet zeker. Hier vindt je alle informatie over styling producten speciaal voor mannen. Kom je er gewoonweg niet uit dan mag je ons uiteraard altijd contacten via [email protected]nl. Wij helpen je graag verder. Contact ons voor vrijblijvend advies en laat je lokken weer stralen als kleine zonnestraaltjes op een donkere dag. 
Service van Haarspullen.nl
Bij ons kan je diverse Styling producten online shoppen. Ons team zorgt ervoor dat je stylingsproducten die vóór 23.00 uur besteld zijn, de volgende dag geleverd worden aan de deur bij jou thuis. Heeft je order met de styling producten een waarde van € 35,- of is het bedrag meer dan wordt het pakket gratis verstuurd. Je kan ook na ontvangst van je pakketje betalen tot 14 dagen na geplaatste order.
Heb je een vraag over styling product of een andere vraag. Je kan in contact komen met ons team via [email protected] Heb je een dringende dan kan je ons ook bellen tijdens kantooruren. Ons team wenst je veel plezier met het shoppen van styling producten.