Professionele Blonderingen
-46% Sale

45,95 25,-

-20% Sale

19,95 15,90

-40% Sale

29,95 17,90

-40% Sale

29,95 17,90

-41% Sale

15,67 9,25

-29% Sale

38,65 27,50

-34% Sale

14,50 9,50

-22% Sale

45,- 35,-

-40% Sale

29,95 17,90

Gratis

verzending vanaf €35!
Advies nodig? Bel

038-4582584

Voor

23:30

besteld morgen in huis!

-32% Sale

29,50 19,95

-38% Sale

40,10 25,-

-44% Sale

45,- 25,-

-38% Sale

40,10 25,-

-55% Sale

28,50 12,95

-35% Sale

16,88 10,95

-37% Sale

55,60 35,-

-31% Sale

181,50 125,-

-37% Sale

55,60 35,-

-46% Sale

44,11 23,95

-41% Sale

15,20 8,95

-26% Sale

44,71 33,25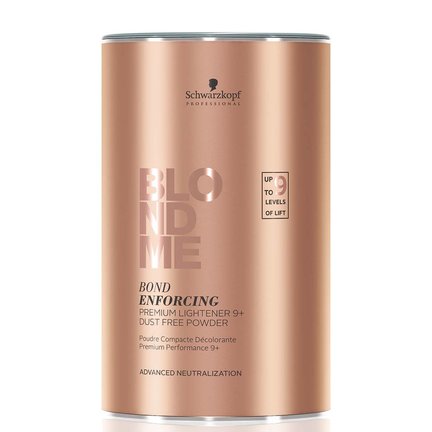 Blondering, ga jij voor prachtige blonde haren of wil je gewoon een keer iets anders? Het zonnetje zorgt er vaak voor dat we ons beter gaan voelen, en dus ook lichtere haren willen. 
Blonderen van het haar, je denkt dat je een kleurtje krijgt...echter wat je eigenlijk doet is het ontkleuren van je haar. Oftewel je verwijdert de pigment uit je haar, wat zal resulteren in licht gekleurd haar. Vooral als je van heel donker naar een lichte kleur wilt, bijvoorbeeld van zwart naar een prachtige rode tint moet je eerst blonderen oftewel ontkleuren. Als je blonderen zegt denken de meeste direct aan prachtig blond haar, de realiteit is anders. Blondeerpoeder wordt echt ingezet om het haar te ontkleuren :)
Wat is het verschil in een witte blondeerpoeder en een blauwe blondeerpoeder?
Er zijn diverse blondeerpoeders op de markt, de meest opvallende zijn de witte blondeerpoeder en de blauwe blondeerpoeder. Wat is nou precies het verschil tussen deze 2 soorten, en vooral wat is het resultaat ervan?
Een witte blondeerpoeder wordt ingezet om een warme tint blond te creëren en de blauwe blondeerpoeder wordt ingezet door de kapper om een koele blonde look te creëren. Of uiteraard een andere koele kleur, want once again -> blondeerpoeder wordt gebruikt te ontkleuren en niet perse blond als kleur te creëren. 
Welke professionele blondeerpoeders zijn wit van kleur?
Opzoek naar kwalitatieve en professionele blondeerpoeders die wit van kleur zijn? Wij hebben een aantal voor je op een rij gezet:
Welke professionele blondeerpoeders zijn blauw van kleur
Toch opzoek naar een enorm goede blauwe blondering om haren te ontkleuren? Kijk snel verder welke top 3 blauwe poeders absolute aanraders zijn!
Welke professionele blondeerpoeders zijn violet van kleur?
De meest verkochte blondeerpoeder op dit moment is toch wel de Violet Blondeerpoeder van BLONDME. Ook de Violet Blondering van Fanola is een absoluut kwalitatief blondering.
Welke developers zijn er allemaal op de markt?
Als je gaat blonderen, oftewel ontkleuren heb je ook waterstofperoxide nodig. Er zijn 4 soorten op de markt, namelijk3%, 6%, 9%, 12%. Soms zijn er ook andere varianten, zoals een 1,5%. Dit is een soort van demi variant, hiermee wordt een soort van spoeling gecreëerd.