Professionele Shampoo
Welke shampoo is een match met jouw lokken?
-50% Sale

21,95 10,90

-51% Sale

19,95 9,75

-51% Sale

44,50 21,95

-43% Sale

29,95 16,95

-50% Sale

29,95 14,95

-46% Sale

17,95 9,75

-55% Sale

21,95 9,95

-50% Sale

21,95 10,90

-52% Sale

25,- 11,90

-50% Sale

21,95 10,95

-39% Sale

44,95 27,50

Gratis

verzending vanaf €35!
Advies nodig? Bel

038-4582584

Voor

23:30

besteld morgen in huis!

-43% Sale

20,95 11,95

-48% Sale

39,95 20,95

-44% Sale

60,- 33,50

-47% Sale

14,95 7,95

-50% Sale

17,95 8,95

-57% Sale

22,95 9,95

-37% Sale

15,90 9,95

-58% Sale

60,- 25,-

-44% Sale

57,45 31,95

-42% Sale

18,95 10,95

-46% Sale

60,- 32,50

-46% Sale

53,- 28,50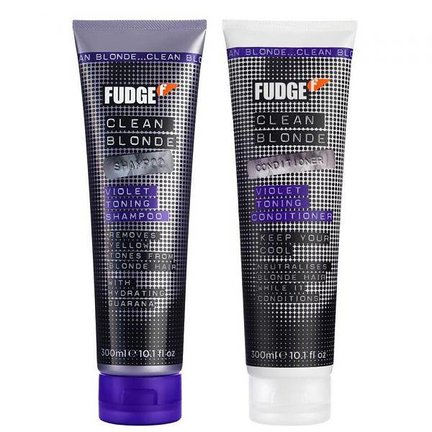 Uw haar reinigen en verzorgen met een goede shampoo die past bij uw haartype is belangrijk om uw haar in perfecte conditie te houden. Haarspullen verkoopt shampoos van diverse professionele merken voor alle verschillende haartypes. De één was zijn of haar haar elke dag, de ander om de dag en en zijn ook mensen die het eens in de zoveel tijd doen. 
Wat is een shampoo en wat doet het precies
Shampoo is ontwikkeld om je haren te ontdoen van vuil. Een veel gedachte fout is dat een schuimende shampoo juist effectief is en extra goed schoonmaakt. Echter is het zo dat schuim niks te maken heeft met het schoonmaken van je lokken. Beter gezegd, er wordt soms extra ingrediënten toegevoegd zodat het gaat schuimen. Tegenwoordig wordt schuim gelinkt aan schoon. Je haar bevat natuurlijk vet, te veel natuurlijk vet zorgt voor lokken die er vet uitgaan zien. Dan komt de shampoo om de hoek. De shampoo wast vet én vuiligheid eruit. Het vet zorgt ervoor dat de zeepdeeltjes niet aan elkaar kleeft, maar aan het vet. Er komt dan geen schuim. Als jij je haar nog een keer was zul je merken dat er wel meer zeepbelletjes ontstaan. Dit komt omdat nu het gehalte vet veel lager is, waardoor er veel sterke zeep-zeep verbindingen ontstaan. Die zijn sterk genoeg om zeepbellen te vormen.
Het reinigende bestanddeel, de zeepstoffen aka zeepbellen is meestal SLS (sodium laureth sulfate). Deze zeepstoffen zijn sterk ontvettend en alkalisch, en strippen de hoofdhuid van haar natuurlijke beschermlaag. Daarom zijn veel mensen tegenwoordig opzoek naar shampoos vrij van SLS en parabenen zoals de shampoos van Maria Nila. Echter zie je tegenwoordig dat het een trend aan het worden is, dus veel merken nemen een shampoo vrij van SLS en parabenen op in hun assortiment.
De alkalische stoffen zorgen ervoor dat je haarschubben open gaan staan, hierdoor kan het vuil beter verwijderd worden en de voedingstoffen dieper in het haar kunnen dringen. Hoewel dit een voordeel is, moet je dus opletten dat je dit niet te vaak doet (minder vaak wassen) of een mildere shampoo gebruiken. Een andere optie is je lokken extra voeden door middel van treatments.
De shampoos van tegenwoordig worden steeds milder, wat meewerkt aan een verbeterde conditie voor haar én hoofdhuid. 
Haaruitval en schilfers door te agressieve shampoo
Als je shampoo gebruikt die sterk schuimt, heb je te maken met een sterke zeepstof, die je hoofdhuid dus stript en uit evenwicht brengt. Hoe weet je of dit bij jou ook het geval is? Als je hoofdhuid na gebruik van het wassen met een shampoo een beetje strakkig, droog of jeukerig aanvoelt dan is de natuurlijke verzorgende barrière van je huid is verdwenen. Je hoofdhuid kan daardoor gaan schilferen en op den duur kan je haar dunner worden of uitvallen. Logisch, want voor een gezonde en weelderige haargroei is een gezonde hoofdhuid nodig. Als jij jezelf hierin herkent dan raden we je aan om naar de pagina Shampoo bij fijn/dun haar of haaruitval te gaan. Hier vindt je milde shampoos voor de gevoelige hoofdhuid. 
Shampoo voor verschillende haartypes
Heb je last van beschadigde lokken, kies dan voor een speciale shampoo voor beschadigd haar. Deze reinigt uw haar op milde wijze en verzorgt intensief. Uw haar wordt weer stevig en veerkrachtig. Ook voor andere haarproblemen verkoopt Haarspullen speciale shampoos. Denk aan anti roos shampoo, Zilvershampoo tegen gele tinten of Shampoo tegen haaruitval.
Gekleurde lokken wassen met een goede shampoo
Heb je gekleurde lokken, dan kijk je verder dan alleen het verwijderen van vuil en vet. Je wilt een shampoo die de kleur van je lokken beschermd. Het is natuurlijk zonde als je prachtige kleur veranderd in een vage kleur die dof is geworden, door het gebruik van verkeerde haarverzorging. Ook extra verzorging is geboden, want geverfde lokken wordt sneller broos, breekt sneller en kan droog aanvoelen. Het is dus een must dat je een shampoo kiest die écht voor gekleurd haar is ontwikkeld. 
Je wast je haren niet elke dag 
Als je je prachtige lokken niet elke dag wast, dan is een droogshampoo een absolute must have. Tegenwoordig is een droogshampoo niet alleen om je lokken een opfrisser te geven, je kan bijvoorbeeld ook kiezen voor een droogshampoo die volume geeft. 
Service van Haarspullen.nl
Bij haarspullen.nl kun je in onze online shop Shampoos online kopen. Wij zorgen ervoor dat je order, die je plaatst vóór 23.00 uur, dezelfde werkdag aan jou wordt verzonden. Bij een bestelling vanaf € 35,- profiteer je van gratis verzending. Daarnaast bieden wij jou de service van achteraf betalen.  
Heb je een vraag over één van onze producten of onze service? Je kan van ons verwachten dat wij supersnel antwoord geven op al jou vragen via mail. Vaak ook buiten kantooruren. Daarnaast kun je ons ook telefonisch bereiken. Wil je meer informatie? Bekijk dan eens onze veelgestelde vragen. Wij wensen je veel plezier met het shoppen van Shampoos bij haarspullen.nl.