-53% Sale

16,95 7,95

BESTSELLER

20,95 12,95

-32% Sale

10,95 7,50

-27% Sale

10,95 7,95

OP=OP

17,50

-40% Sale

19,95 11,95

-24% Sale

20,95 15,95

-50% Sale

19,95 9,95

-50% Sale

19,95 9,90

-32% Sale

20,50 13,95

-37% Sale

16,95 10,75

-38% Sale

20,95 12,95

Gratis

verzending vanaf €35!
Advies nodig? Bel

038-4582584

Voor

23:30

besteld morgen in huis!

-47% Sale

18,95 9,95

-16% Sale

41,50 35,-

-38% Sale

24,- 14,95

-42% Sale

25,80 14,95

-50% Sale

19,95 9,95

NEW

19,95 14,95

-55% Sale

19,95 8,95

-23% Sale

18,15 13,95

-50% Sale

13,95 6,95

-37% Sale

19,95 12,50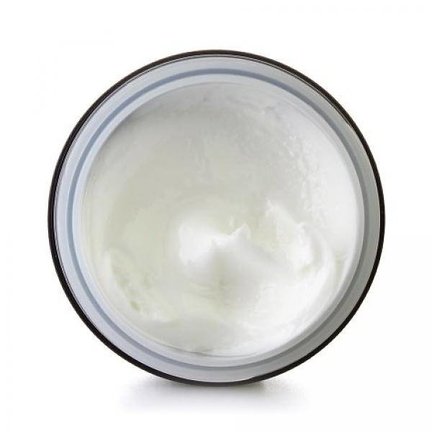 Hairpaste in het Nederlands vertaald als haarpasta, maar dat is het niet per se. Een Haarpaste is lastig te te omschrijven maar heeft veel overeenkomsten met een haarwax. Een haarpasta is wat natter en de hold is vaak ietsje minder. Een haarpasta is ideaal om je haren gedurende te restylen. Waarom dit is? Omdat het wat natter is, maar niet echt indroogt zoals bijvoorbeeld een gel wel doet. Je kent vast de oldskool gekleurde gels nog wel van de drogist. Pasta's zijn er in allerlei soorten, dus er zit altijd wel iets tussen voor je dikke haren. Wil je juist veel glans, of liever mat? Wil je juist een sterke hold of liever wat minder, de variaties binnen haarpasta's zijn groot. Uiteindelijk is het heel simpel, een haarpasta gebruikt je voor definitie, accentuatie en hold. 
Wat zijn kenmerkende eigenschappen van Hair Paste?
Hieronder in een makkelijk overzicht wat een paste nou ook een paste maakt. Zo kan je het ook makkelijker vergelijken met andere stylingsproducten
Is natter van structuur
Makkelijker te verdelen in je lokken
Geeft een matte look
Op droge lokken te gebruiken
Beter te restylen door de dag heen
Voornamelijk gebruikt door mensen met dikke lokken
Verder is Hair Paste ook te gebruiken op natte haren, hiermee creëer je een beetje meer hold. Dit is natuurlijk ideaal voor slick-back looks en de old school style. Sommige Hair Pastes kunnen ook een lichte glans geven, dit is eerder de uitzondering op de regel. Lees daarom goed de informatie bij het betreffende product, mocht je opzoek zijn naar een paste met een lichte glans. Haarpasta is gemaakt op waterbasis, oftewel het is makkelijk uit te wassen. Dit verklaard ook waarom Haarpasta over het algemeen een matte look heeft, maar dat niet alleen.
Dankzij de waterbasis krijg je geen build-up, hierdoor voorkom je eventuele beschadiging aan je haarzakjes. Hair Paste is uitermate geschikt voor kort haar, juist als je textuur wilt creëren met een klein beetje hold. Door dit te creëren is het belangrijk dat je de paste op droge lokken aanbrengt. Wil je een flexibele hold creëren, dan kan je het op zowel droog als nat haar aanbrengen, echter creëer je iets meer hold als je de Paste op natte lokken aanbrengt. 
Hair Paste is niet alleen geschikt voor dikke lokken, maar ook golvende haren. Als je pasta door handdrooghaar kamt, zijn je lokken makkelijker onder controle te houden zonder dat je allemaal rare piekjes en plukjes hebt die niet willen luisteren. 
Is de Fudge Matte Hed Extra Paste echt zo goed?
De Fudge Matte Hed Extra Paste is een veel verkochte paste. Dit is natuurlijk ook logisch aangezien het de textuur van je lokken versterkt. Je lokken lijken veel dikker, en het heeft een zeer krachtige hold. Oftewel je lokken blijven gedurende dag briljant zitten! Het fijne is van deze paste is dat het je lokken niet uitdroogt, wat je wel veel ziet gebeuren bij andere haarpasta's. 
Is er ook veel variatie binnen haarpasta's?
De haar paste lijkt behoorlijk op de haar clays, maar zoals de naam het al zegt is het meer een pasta. Haarpaste wat minder droog dan haar clay en daardoor iets makkelijker te verdelen door je lokken Vaak zorgt haar paste ook voor een goede hold en weinig glans. De American Crew Fiber Classic Fiber is een paste die verrijkt is met bijenwas. 
Is Hair Paste geschikt voor mij en mijn haren?
Haarpasta is voornamelijk geschikt voor dikke haren. Doordat de pasta vrij nat is is dit makkelijk in je haren te verdelen. Een Clay bijvoorbeeld is stroef, probeer dat maar eens goed verdeelt door je haren te krijgen. Vindt je niet dé paste waarna je opzoek bent? Dan verwijzen wij je graag door naar de hoofdpagina styling, hier vindt je alle andere stylingproducten zoals een haarcrème of pommade die wellicht beter bij je wensen passen.. Hier staat tevens aangegeven voor wie en welk soort haar de producten geschikt is. Heb je alsnog vragen? Neem dan gerust contact op met ons team via [email protected]
Waar kan ik mijn vraag stellen over Hair Paste?
Kom je na het lezen van bovenstaande er niet helemaal uit? Neem dan geheel vrijblijvend contact op met één van onze teamleden. Stuur je vraag naar [email protected] Heb je een dringende vraag, dan raden wij aan om ons team te bellen tijdens kantooruren.