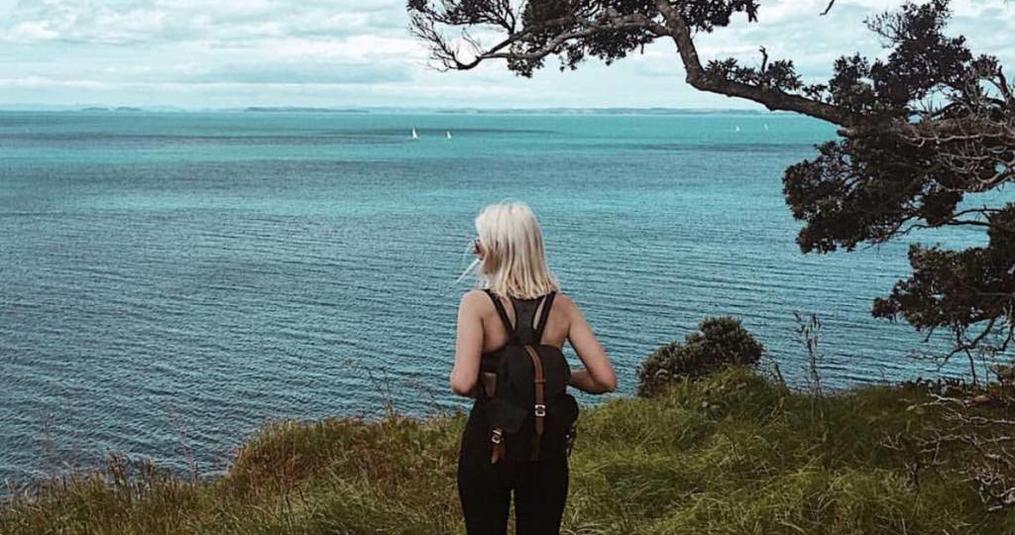 Terwijl jij je ene voet na de andere voet neerzet op de koude grond, voel je de warmte in je rechterhand. Je kijkt omhoog en ontmoet de sprankelende, zwoele ogen van je maatje. Je maatje waar je dè reis gaat maken die jullie al zolang op de planning hebben staan.

Er staan wel 177 kruisjes op de muur. Geduld moesten jullie opbrengen. Slapeloze nachten omdat je je weer als een kind van 7 voelde die op vakantie ging. Je hebt tig lijstjes bedacht & uitgeschreven. Wat moet nu ècht mee of beter gezegd, wat mag je absoluut niet vergeten.
Strandgoodies voor his & hers.
Opladers & Iphones.
Flipflops, stoere boots & hakken.
Paspoort keer twee, want je gaat eindelijk samen dit grote avontuur aan.
Jullie meest briljante outfits.
Sieraden om jullie outfits af te stijlen.
Geuren om jullie beide op te fleuren in de vroege ochtend, want jullie zijn wel brak maar zo hoef je er zeker niet uit te zien.

En wat dacht je van favoriete haarproducten. Daar kan je gewoon ècht niet zonder! Echter gaan jullie een nieuw avontuur aan, daar horen natuurlijk ook nieuwe dingen bij.
Gewoon omdat het kan..
Voor His & Hers
Voor her hebben we iets grandioos, iets waarmee jij je haar snel gefixeerd kan hebben. Onnodige extra handelen heb je niet nodig, je wilt namelijk genieten van het avontuur en je haar moet dan gewoon goed zitten. 's Avonds wassen en de volgende dag met perfect haar opstaan. Daar doen we het voor.
Gemak dient de mens, toch?
De Maria Nila Structure Repair is echt een aanvulling van je feel good vibes op je avontuurlijke trip!
Weet je waarom?
Omdat ondanks de weersomstandigheden, wat een weerslag op je haar heeft, je haar toch grandioos verzorgt blijft & super in model valt als jij vingers door je haren haalt. En dat is niet alles, Maria Nila is 100% Vegan. En of je nu vegan bent of niet, het werkt! Op deze manier help je toch de wereld weer een stukje mooier worden.
Wat wil je nog je meer?
Niet alleen je avontuurlijke ziel wordt gevoed met de vetste avonturen maar je haar ook!
Voor his hebben we natuurlijk ook iets wat naadloos aansluit, ja ja; American Crew gaat his adventure helemaal bijstaan met de 3in1 Shampoo en American Crew Fiber. Lekker makkelijk voor jou, maar stiekem ideaal aangezien je weet dat je wederhelft meer ruimte in beslag gaat nemen. Jij bent de barmhartige samaritaan en offert je extra bagageruimte op.
Over bagageruimte gesproken, het is noodzaak dat je iets hebt waar je het in kan stoppen. Vooral als je even een snelle touch-up wilt doen gedurende dag. Je bent dan wel samen op avontuur, je gaat op avontuur in stijl, toch?
We hebben iets voor je, iets zo vets, dat wil je gewoon! Niets ingewikkelds, maar heel handy. Een rugzak, want vrije handjes betekent 2 drankjes. In elke 1.
Voor Hers adviseren we deze briljante, stijlvolle rugzak van Herschel Supply. Perfecte match met Maria Nila! Hij is mooi zwart, zodat die ook bij al je outfits past.
Ja ja, overal is aan gedacht.
Voor His hebben we deze stijlvolle, stoere rugzak van Cowboysbag, dikke match met American Crew! Hier zijn gewoon geen woorden meer voor nodig, what you see is what you get. Geen moeilijk gedoe, houden wij mannen niet van.

His & Hers…
177 kruisjes verder…
Tijd om te proosten op het avontuur dat leven heet!