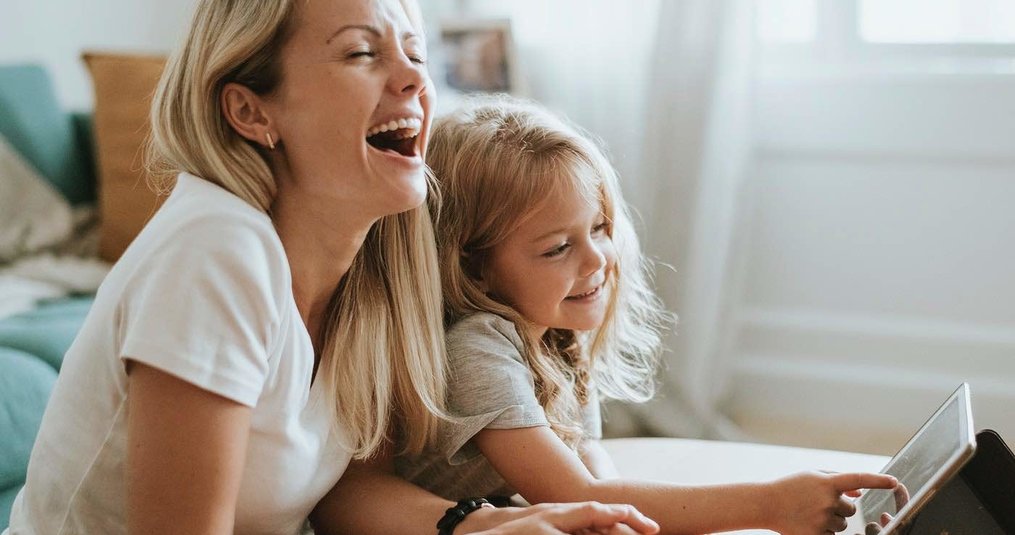 Moederdag 2020 zal er anders uit zien dan we gewend zijn. Op deze dag willen we graag een arm om onze lieve moeders heen slaan, maar we moeten helaas op afstand blijven. We hebben iets leuks bedankt zodat jij toch een leuk, persoonlijk cadeau aan lieve mama kunt geven, zodat je haar op een leuke manier kunt verrassen! Altijd weer lastig om een cadeau-idee te bedenken voor moederdag? Ga een keer voor iets anders dan een bloemetje of een kaartje en verras je moeder met een prachtige set haarverzorgingproducten! Met deze Moederdag-actie krijg je niet alleen de set, we doen er ook een lippenstift én masker bij. Dit maakt het moederdagcadeau natuurlijk helemaal compleet ♡
Even samengevat… 
Selecteer één van de Schwarzkopf Bonacure Sets (meerdere kan natuurlijk ook ;-))
Ontvang per set automatisch een gratis Kryolan Professional Lipstick (t.w.v. €7,50) én de Diadermine Lift+ Super Filler Tissue Mask erbij!
Deze actie loopt t/m 10 mei
Maar welke set kun je het beste kiezen? We hebben hieronder een handig overzicht gemaakt zodat je de juiste keuze kunt maken:
Voor bescherming tegen UV-stralen, chloor en zeewater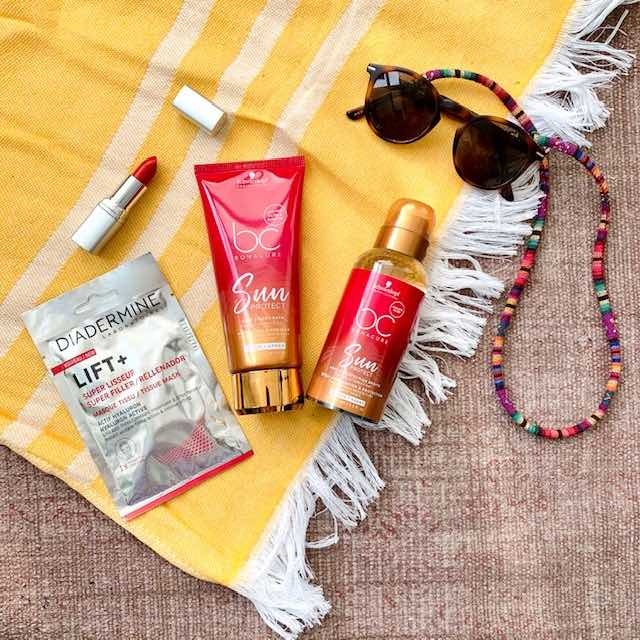 Is jouw moeder een echte buitenmens en zit ze met de eerste zonnestralen al met de snoet in de zon? Deze set is uitermate geschikt om de gezondheid van je haren en hoofdhuid op peil te houden tijdens de sunny days. De set zorgt voor een schild om je haren waardoor het beschermt wordt voor en na het zonnen, waardoor die mooie zomergloed nog langer behouden blijft. De set bestaat uit een Sun Protect Shampoo (die je ook kunt gebruiken als body-wash, hoe handig) en een conditioner. De shampoo kalmeert en voedt je haren en huid. De conditioner gaat kleurvervaging tegen en maakt je haar glanzend en glad zonder je haren te verzwaren. 
Breng de zomer in huis met deze set!
Voor fijn, weerbarstig, volwassen (grijs/wit) haar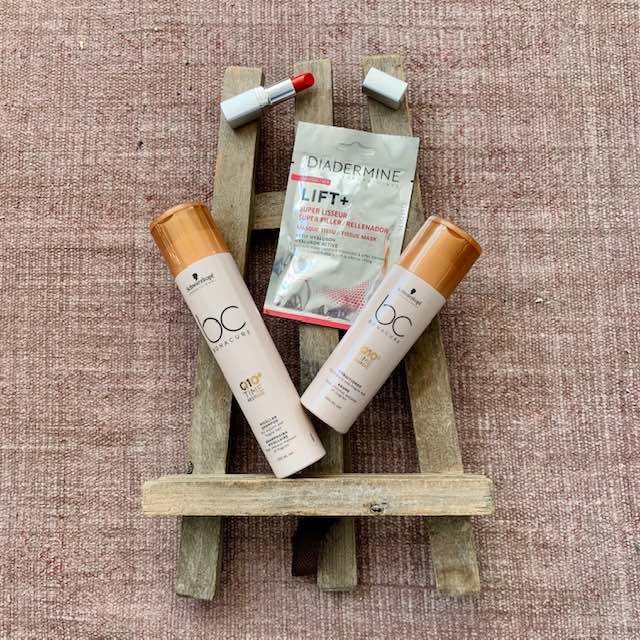 Deze set is speciaal gemaakt voor fijne, weerbarstige en volwassen haren. Deze set zorgt ervoor dat je haren weer een goede weerstand krijgen met soepele, zachtere en elastische haren als resultaat. Omdat de shampoo en conditioner rijk is aan keratine biedt het je lokken versterking, hydratatie en beschermt het tegen uitdunnen. De shampoo is een rijk en romig, de collageen vult breekbaar haar weer op waardoor je haren sterker worden. De conditioner reactiveert de productie van keratine en herstelt de inwendige structuur van je beschadigde haren. 
Zwak, slap, broos of droog haar is verleden tijd met deze set!
Voor fijn tot normaal haar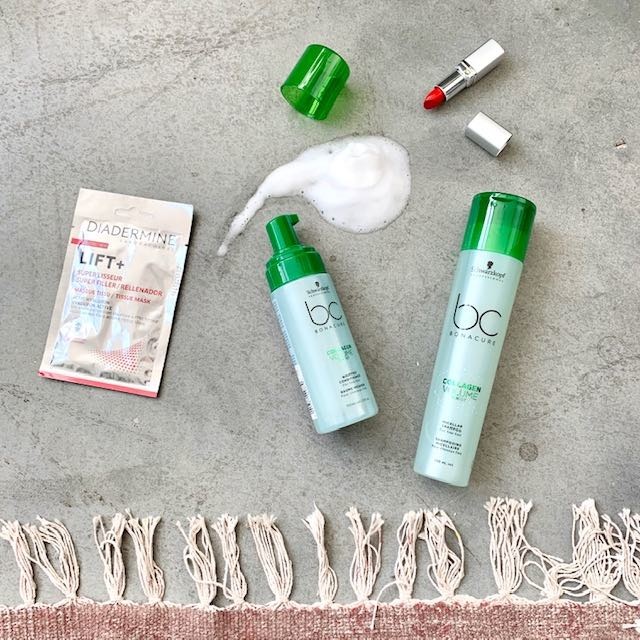 Deze set is speciaal voor fijn tot normaal haar. Zeg maar gedag tegen statisch, slap haar en verwelkom beheersbaar, glanzende haren!  De shampoo verzorgt je haren zonder het te verzwaren door de Light-Body-Complex. Bovendien krijg je er een langdurige glans van. De conditioner heeft iets bijzonders: het is een whipped conditioner. Een lekkere lichte, luchtige schuim die je haren heerlijk verzorgt en ontwart. 
Geef je haren een boost!
Voor beschadigde en gestresste haren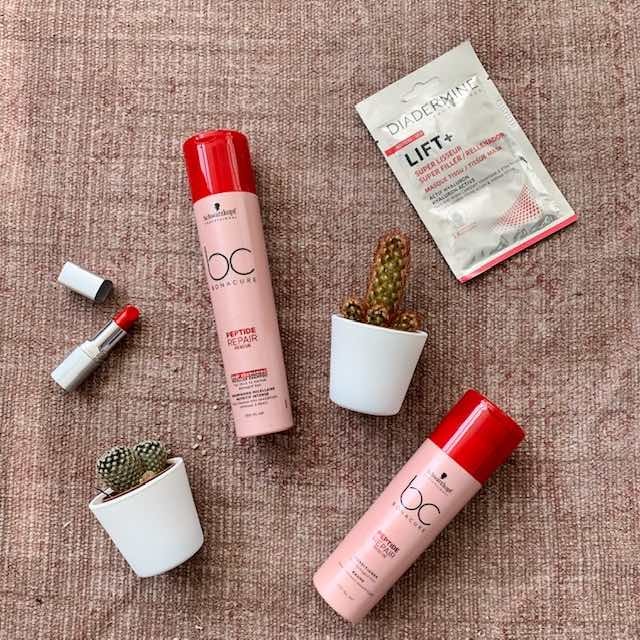 Deze set is geweldig voor beschadigde en gestresste haren, je haren krijgen weer veerkracht! Deze ultra-sterke formule zorgt er zelfs voor dat drie jaar beschadigd haar in één behandeling teruggedraaid wordt naar een gezonde uitstraling met prachtige glans. Dit doet deze care set door je haren van binnenuit te herstellen en herstructureren. Je haren gaan weer donsachtig aanvoelen en schittert weer van gezondheid!
Prikkelbaar? Niet met deze set! 
Voor droge haren  
Deze set is amazing voor dorstige haren. Het brengt namelijk jouw droge haren weer in de ideale vochtbalans. De shampoo is sulfaatvrij en reinigt je haren op een milde wijze. Hij geeft je haren extra vocht die zich binden aan je haren. De conditioner is een lichte formule, uitermate geschikt voor droog haar.
Geniet van een prachtige glans!
Voor dikke, ruwe, onhandelbare haren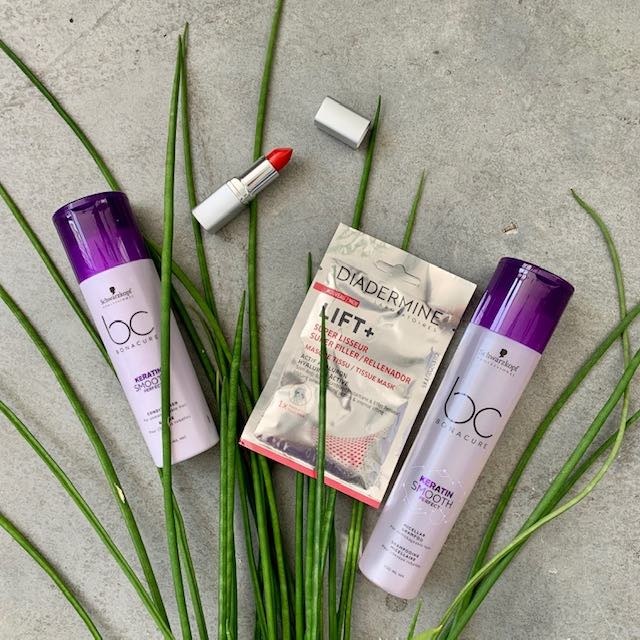 Ook voor dikke, ruwe haren heeft de Bonacure geweldige producten. De Keratin Smooth Care Set maakt pluizende golven of krullen weer handelbaar. De Keratine in de set maakt de ruwe deeltjes in je haren zachter en de oliën zorgen voor gladheid en creëren een prachtige glans. De shampoo verzacht je haren tot diep in de wortel door de Apricot Kernel Olie. Bovendien beschermt de shampoo tegen hittetools. De conditioner maakt je haren weer handelbare door de Amino Smoothener, die diepgaande voeding biedt aan ruw, dik, kroezend haar.
Pluisvrij, het kan! 
Voor gekleurde haren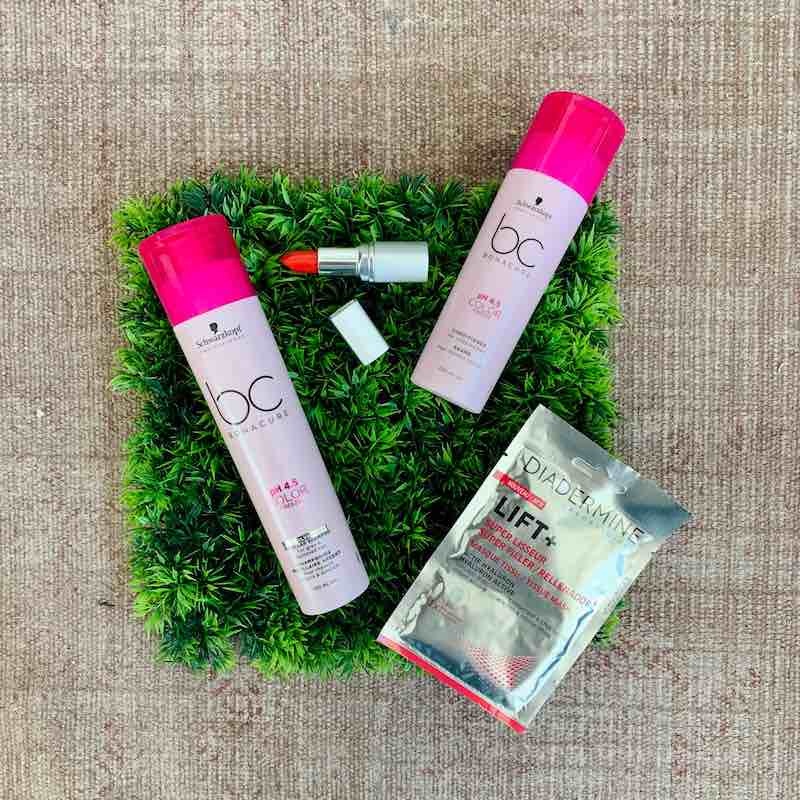 Heeft jouw moeder prachtig geblondeerde lokken? Deze set houdt je haarkleur zo lang mogelijk lekker levendig! De pH 4.5 'bevriest' (Color Freeze) de kleurpigmenten in je haren waardoor je haren (en je moeder) blijven stalen! De shampoo bevat extra keratine, want hoe sterker de haren hoe beter de kleurintensiteit. De Color Freeze conditioner is een verzorgende crème met een lamineertechnologie die de kleurlevendigheid beschermt.
Kleurrijke personaliteiten moeten kleurrijk blijven!
Welke lippenstift en masker kan ik verwachten?
De lipstick (t.w.v. 7,50) is van Kryolan Professional Make-Up. De lipstick wordt cadeau gedaan in één van deze drie kleuren: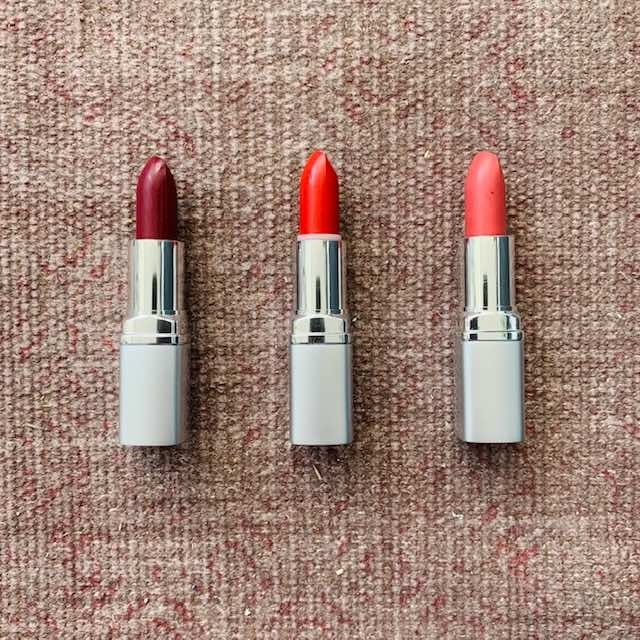 De kleurcodes zijn (van links naar rechts): LC212, LC101 en LC196. Welke bij de set zit, is willekeurig en kan niet gekozen worden.
Het masker is de Diadermine Lift+ Super Filler Tissue Mask. Dit masker biedt een onmiddellijke verstevigende anti-rimpelwerking & intense liften. Je huid ziet er weer jong uit: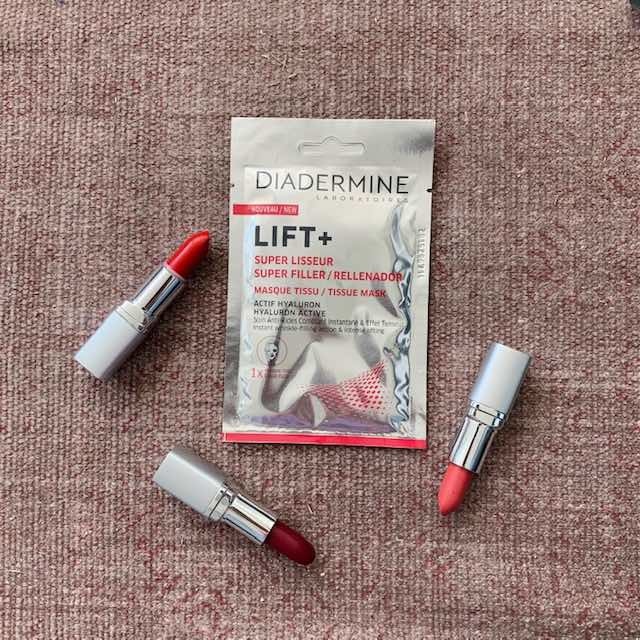 Namens Haarspullen wensen we iedereen een fijne Moederdag! ♡