CG-Proof

26,-

Gratis

verzending vanaf €35!
Advies nodig? Bel

038-4582584

Voor

23:30

besteld morgen in huis!

CG-Proof

23,-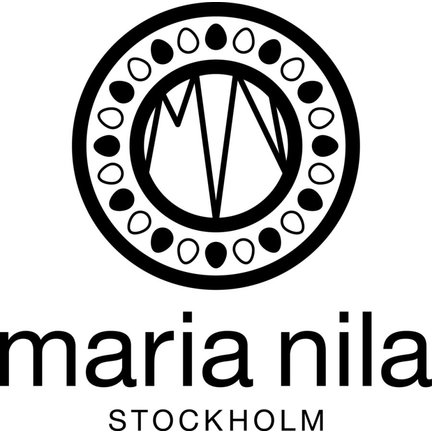 Maria Nila is een prachtig Zweeds merk dat luxe naar de mensen wil brengen. Dit doen ze op een verantwoordelijke manier. Alle Maria Nila producten zijn namelijk 100% veganistisch, zorgvuldig ontwikkeld en geproduceerd in de Maria Nila fabriek in Zweden. De ontwikkelaars van dit high end merk streven naar de allerbeste haarproducten zonder schade aan je haar te brengen of aan het milieu. Heb je droog, poreus of beschadigd haar? Wil je je kleur beschermen, meer volume creëren of je grijze tinten benadrukken? En wil je de prefecte styling voor je haar? Dan is maria Nila precies wat je zoekt. Haarspullen biedt u een groot assortiment aan met verschillende productlijnen van Maria Nila.  
Wil je weten welke producten het best bij je passen, gebruik dan de productenfilter hieronder.
Kleurbeschermende producten voor individuele haartypes
Maria Nila doet het anders dan andere merken. De meeste merken bieden een haarverzorginglijn aan voor gekleurd haar, maar daar houdt het dan ook mee op. Bij Maria Nila  kijken ze naar de kleur én het haartype. De Palett haarverzorginglijn van Maria Nila is verdeeld in vijf groepen voor verschillende haartypes.
Alle vijf de groepen bevatten de Colour Guard Complex die het vervagen van haarkleur voorkomt en het haar beschermt tegen UV-straling. Je eigen haartype én je haarkleur wordt dus grondig verzorgd en beschermt! Elke groep bestaat uit een shampoo, verzorgende conditioner en een luxe masker.
De vijf groepen zijn Structure Repair, Luminous Colour, True Soft, Pure Volume en Sheer Silver. Je haar verzorgen wordt omgetoverd tot een luxe ritueel met de producten van Maria Nila. 

Deze Palett lijn is ook volledig vrij van parabenen en sulfaten, waardoor het nóg beter is voor het haar en het milieu. Uiteraard is het niet alleen voor gekleurd haar, de Maria Nila producten helpen ook de natuurlijke haarkleur bij het behouden van een prachtige, natuurlijke glans.
Je haar kan soms wel een extra colour boost gebruiken. De Colour Refresh lijn is dan je absolute maatje. Naast het feit dat je prachtige lokken een flinke kleur opfrisser krijgen, wordt je haar ook tot diep in de punten verzorgt. Ga de straat weer op met je prachtige heldere kleur, die jaloerse blikken achterlaten. De Maria Nila Colour Refresh is een allemansvriend, dus je kan het ook gebruiken op niet gekleurd haar! Dit haarmasker is een absolute must in je badkamer, ook vanwege het prachtige uiterlijk. De Maria Nila Colour Refresh is verkrijgbaar in maar liefst 14 kleuren.


Colour Guard Complex
Alle producten in het Maria Nila assortiment bevatten een Colour Guard Complex, een mix van ingrediënten die samenwerken om de haarkleur maximale bescherming te bieden tegen kleurverlies. Ook wordt met Colour Guard Complex het haar beschermd tegen hitte en UV-stralen.


Service van Haarspullen.nl
Bij haarspullen.nl kun je in onze online shop Maria Nila online kopen. Wij zorgen ervoor dat je order, die je plaatst vóór 23.00 uur, dezelfde werkdag aan jou wordt verzonden. Bij een bestelling vanaf € 35,- profiteer je van gratis verzending. Daarnaast bieden wij jou de service van achteraf betalen. 
Heb je een vraag over één van onze producten of onze service? Je kan van ons verwachten dat wij supersnel antwoord geven op al jou vragen via mail. Vaak ook buiten kantooruren. Daarnaast kun je ons ook telefonisch bereiken. Wil je meer informatie? Bekijk dan eens onze veelgestelde vragen. Wij wensen je veel plezier met het shoppen van Maria Nila bij haarspullen.nl.