-44% Sale

169,- 94,50

-57% Sale

29,95 12,95

-26% Sale

18,95 13,95

-25% Sale

19,95 14,95

-6% Sale

169,- 159,-

-2% Sale

229,- 225,-

-27% Sale

47,64 34,95

-10% Sale

9,95 8,95

-28% Sale

139,- 99,95

NEW

139,- 98,-

Gratis

verzending vanaf €35!
Advies nodig? Bel

038-4582584

Voor

23:30

besteld morgen in huis!

264,95

-6% Sale

169,- 159,-

-44% Sale

22,95 12,95

-29% Sale

152,59 108,95

-22% Sale

64,22 49,95

-44% Sale

19,50 10,95

169,-

-48% Sale

249,95 129,-

-36% Sale

298,58 190,-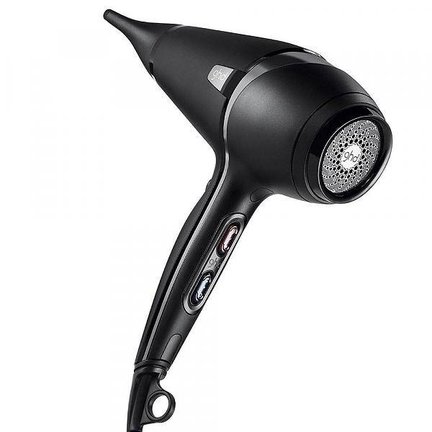 Tools - voor ieder wat wils
Wil je een look die matcht met je wilde avond? Dan zit je gebakken met een krultang. Wil jij een superstrakke baard, waar de dames helemaal wild van worden? Dan moet je gewoon een tondeuse hebben. Iemand die altijd in de ochtend doucht om wakker te worden? Met nat haar de deur uit is natuurlijk niet done. Een föhn is je beste maatje.Tijdens het drogen heb je natuurlijk een haarborstel nodig. Of ben je iemand die snel even de stijltang door je haar haalt? Hoe je het ook wend of keert, je hebt altijd wel tools nodig voor je masterlijke look. Hier op haarspullen.nl vindt je altijd een tool die bij je past. Op elke pagina vindt je uitgebreide uitleg zodat jij precies weet welke tool het beste matcht met je haartype en je wensen. 
Welke Heat protectant past het beste bij mijn tool stijltang?
Heb je wel een hele goede relatie met je stijltang, föhn of krultang of gewoon alledrie? Dan zijn Fudge tri-blo violet spray, Bed Head Superstar Blow Dry Lotion, CHI Iron Guard Thermal Protection Spray of Maria Nila Cream Heat Spray één van je beste vriendjes. Het leuke is ook dat de spray je haar niet zwaarmoedig maakt, maar juist blij en luchtig, een heerlijk blij kapsel dus!
Welke stijltang past het beste bij mijn haren?
Als er iets is dat de wereld van stijlen van het haar heeft getransformeerd, is het wel de stijltang. We kunnen wel zeggen dat de stijltang één van de meest favoriete tools is onder professionele haarstylisten, maar ook particulier. Wat altijd niet haalbaar leek, of idioot omslachtig kan je nu met een een handomdraai maken. De stijltang, wij zijn er gek op! Daarom hebben we diverse merken op haarspullen.nl
We hebben uiteraard de 'daddy' onder de stijltangen 'GHD', en andere grote merken zoals de CHI en Max PRO. Welk merk je ook kiest, kwaliteit is gegarandeerd. Welke tijger past het beste bij jouw lifestyle, ontdek het nu en ga naar de pagina Stijltang voor alle informatie die je nodig hebt bij het aanschaffen van een stijltang!
Welke föhn (tools) is het beste?
Creëer je masterpiece met je maatje - de föhn. Vind hier de ideale föhn die er altijd voor je zal zijn. Of het nu de Moser Edition Pro 2100, de CHI Life Carbon Föhn of de Max PRO Xperience - voor iedere haartype zit er wat tussen. Met de technologie van tegenwoordig krijg je gegarandeerd gezond haar en lokken die je tegemoet stralen als zonnestraaltjes. In de zomer is het natuurlijk ideaal om je haar natuurlijk te laten drogen, maar tijdens de kou of de avondjes dat je speciaal je haar wil omtoveren tot een extra jaloersmakende bos dan willen wij graag voorbereid zijn. Welke tijger past het beste bij jouw lifestyle, ontdek het nu en ga naar de pagina Föhn voor alle informatie die je nodig hebt bij het aanschaffen van een stijltang!
Welke krultang (tools) past het best bij mijn wensen?
Gooi je haar los en laat je bouncy krullen, poppige krullen of je volumineuze, nonchalante lokken de wereld een stukje mooier maken. Met de krultangen van tegenwoordig is geen krul te gek. Zorg ervoor dat je de juiste stylingsproducten gebruikt in combinatie met je favoriete krultang, zodat je weet dat je de ultieme look creëert. Met de 25 mm Max pro Twist  creëer je prachtige grote, grove krullen in je lokken. Wil je weten welke krultang het beste matcht met jouw haartype én wensen? Dan verwijzen we je graag door naar de pagina Krultang. Hier staat een uitgebreide uitleg, zodat jij de ideale krultang kan uitkiezen. 
Welke haarborstel is het beste voor mij?
De haarborstel is tegenwoordig niet meer weg te denken. Als glamorous girl en als badass guy heb je heb je een borstel nodig om je eigentijdse look te creëeren. Of het nu een borstel is om de knopen uit je lokken te halen of een ronde borstel om meer volume te creëeren, er is altijd wel een borstel die je bijstaat.
A true gentleman, welke tondeuse (tools) is het meest geschikt?
Scheren of bijwerken hoort geen 'chore' te zijn. Met de producten en tondeuses van tegenwoordig wordt je bijwerk sessies of je scheerroutine weer leuk. Wij bij haarspullen.nl zorgen ervoor dat je als true gent altijd goed voorbereid bent en super strak de deur uitloopt.