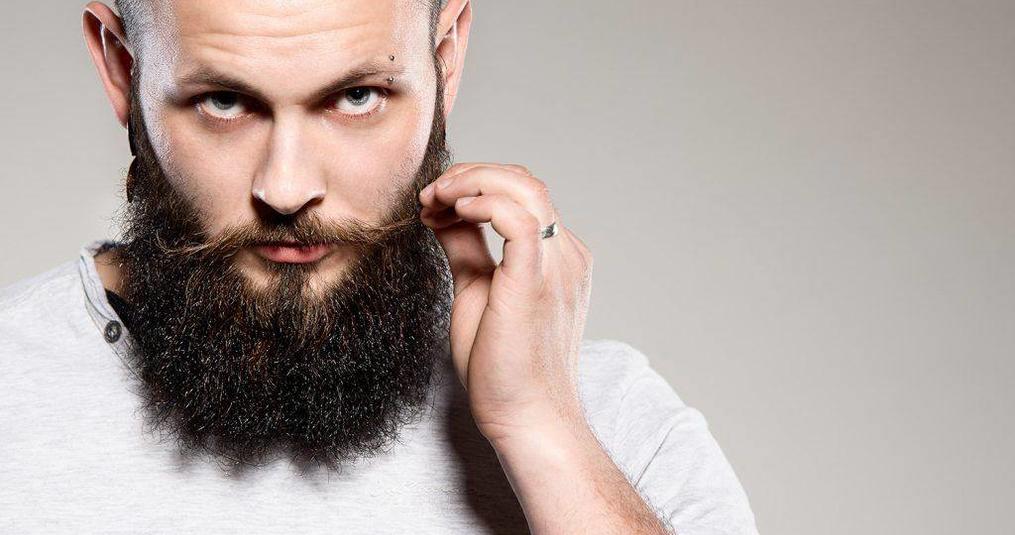 Laten we maar gelijk open kaart spelen - je hebt baardolie nodig. Een baard heeft baardolie nodig.
Het is heel belangrijk dat je de baard goed verzorgd. Baard olie doet uiteindelijk zo veel, het voedt en verzorgd de baardharen. Daarnaast gaat het jeuk tegen, voorkomt baardroos en maakt het stylen van de baard een stuk makkelijker. Oja je baard ziet er daardoor ook beter uit.
Hoewel het gebruik van baard olie niet heel erg ingewikkeld is, is het toch zoals met alles even goed om de do's en dont's uit te leggen. Laten we kijken naar het correct aanbrengen van de olie, de voordelen ervan en wat het verschil is met andere baard producten, zoals een baard-balm of baard-wax.
Hoe breng je baardolie op de juiste manier aan in 5 eenvoudige stappen


1. Wanneer moet je het aanbrengen?
Het beste moment om baard olie aan te brengen is direct na het douchen. Dat is het moment dat jouw baard het schoonst is en de poriën van je huid een beetje open staan. Droog je baard voorzichtig met een handdoek af en laat de baard licht vochtig, voordat je de olie aanbrengt. Je wil de olie niet in een natte baard aanbrengen.


2. Aan de slag: hoeveel moet je gebruiken?
De eerste stappen zijn de baardolie in de handen gieten en dan aanbrengen op de baard. Lekker makkelijk, toch?

Maar, niet te snel.

Bepalen hoeveel baardolie je moet gebruiken mag nooit op basis van een schatting zijn. De lengte en dikte van de baard bepalen hoeveel olie je moet gebruiken. Hierbij de basis regels:
Een nieuwe baard tot 1 maand – 3 tot 4 druppels
1-3 maanden baardgroei – 4-6 druppels
3-12 maanden – 6-10 druppels
Meer dan een jaar – 10 of meer druppels
Hou in het achterhoofd dat dit richtlijnen zijn, oftewel jij bepaalt zelf. Je zult uiteindelijk zelf ontdekken wat het best werkt voor jouw baard door wat met de hoeveelheid te variëren. In de meeste gevallen is 'Less is more' als het om baardolie gaat. Denk er ook aan dat olie niet verdampt zoals water. Als je teveel aanbrengt kan het uiteindelijk gaan druppelen en een 'akward situation' veroorzaken waar je niet op zit te wachten.
Dat gezegd hebbende, als je voor het eerst baard olie gebruikt, of de eerste paar keer, breng dan een kleine hoeveelheid aan en bouw dat langzaam op als je er gewend aan bent. Als je genoeg olie heb aangebracht voelt je baard gelijk zachter.


3. Hoevaak moet je het gebruiken?
Deze vraag is een beetje hetzelfde als de hoeveelheid olie die je moet gebruiken. Het is afhankelijk van veel factoren. Daarnaast verschillen baardolies veel van elkaar. Er zijn veel baard mannen die een baard olie dagelijks gebruiken. Een paar voorbeelden;
Mannen met een kortere baard die in een vochtig klimaat leven hebben het maar 1 keer in de paar dagen nodig.
Als je in een droog klimaat woont, dan kan het zijn dat je het zelfs meerdere keren per dag nodig zijn.
Hoevaak je baardolie moet gebruiken is wederom zeer afhankelijk van je eigen voorkeur. Er is zeker niets mis met het dagelijks gebruik. De meeste experts moedigen dagelijks gebruik aan om je baard zo gezond en aantrekkelijk mogelijk te houden.


4. Aanbrengen van de Olie
OK, je hebt een heerlijke douche gehad en de huid onder je baard is warm, klaar en wacht op de olie. Je hebt je baard gedept met een handdoek maar nog wel een beetje vochtig gehouden. Nu komt het leukste gedeelte:

STAP 1: Als je de gewenste hoeveelheid baardolie op de hand hebt gedaan, verspreid het gelijkmatig over de hand en de vingers.
STAP 2: masseer de olie in je huid voordat je het verspreid over de baard. Het is belangrijk dat je de olie goed aanbrengt bij de wortel van de baard, zodat de baard schoon en sterk wordt.
STAP 3: Verdeel de baardolie gelijkmatig over de baard door tegen de haren in te strijken.
STAP 4: Veeg met de handpalmen enkele malen over de zijkant van je baard en herhaal dat vervolgens aan de voorkant. 
STAP 5: Kam met je handen van de onderkant van de baard door de haren heen om zo de rest van de olie over de baard te verspreiden.
STAP 6: Gebruik, tot slot de vingertoppen om een laagje op de haren van je snor aan te brengen.

5. Finishing Touch; kammen van de baard
Als je nog geen baard kam hebt dan adviseren wij om er een aan te schaffen. Aangezien het perfect is voor het optimaal aanbrengen van de baardolie. Het kammen van de baard heeft veel voordelen, 1) het gaat ingegroeide haartjes tegen, 2) ordend de haren, waardoor de baard voller lijkt, 3) voorkomt dat haren in de mond komen en richting de mond groeien.
Last, but not least, door het kammen van de baard wordt de baardolie nog beter over de baard verspreid. 


Waarom is Baardolie een serieuze zaak?
Net zoals een Baardkam, baard balm en waxen speciaal voor de baard helpt ook een goede baard olie dat de baard er goed uitziet. Met een olie zorg je voor een goed verzorgde baard maar daarnaast zijn er nog veel andere voordelen;


1. Voedt de baard
Een Baardolie voedt de haarzakjes en de huid er onder. Jouw baard kan droog en breekbaar worden, zeker als je in een droog klimaat leeft, terwijl het cruciaal is een baard goed gehydrateerd te houden.


2. Gaat baardroos tegen
Baardroos, net als roos op de hoofd hoofdhuid, vernietigd de look van een mooi gestylde baard. Baardolie voorkomt de vorming van vlokken in de haren door droogte en jeuk die baardroos veroorzaken.

3. Zorgt dat je baard heerlijk ruikt
Baard olies heb je in veel verschillende geuren, erg afhankelijk van het merk. De meeste bevatten mannelijke natuurlijke geuren, zoals cedarwood, sandalwood, citrus en zelfs tobacco. Het ruikt niet zoals een shampoo, maar je wil natuurlijk ook niet dat je haar net zo ruikt als het het haar op je hoofd.
4. Jouw baard ziet er goed uit
OK, we hebben dit al een keer gezegd maar het is het waard om nog eens te herhalen. Een baardolie geeft een glans aan de baard en zorgt dat het er voller uitziet. Een mooi uitziende baard is uiteindelijk een gezond uitziende baard.


5. Een baard met olie is makkelijk te hanteren
Er kunnen knoopjes en klitten in de baard komen, zeker als ze langer groeien. Een kam door een volgroeid bos vacht op het gezicht halen is niet altijd makkelijk en voelt zeker niet altijd prettig. Olie maakt het haar minder stug, waardoor het makkelijker uit de knoop gaat en dus een hoop vloeken voorkomt.
Terwijl het aanbrengen van baardolie niet zo moeilijk is als, bijvoorbeeld uit uitvoeren van een hersenoperatie, er komt nog steeds een techniek bij kijken en het is belangrijk dat het goed gebeurd. Van de hoeveelheid tot hoevaak je baardolie moet gebruiken, het is belangrijk dat je de basis weet, zodat je het beste resultaat krijgt met jouw baardolie en de baard er elke dag weer top uitziet!

Alle Baardverzorging op Haarspullen.nl is vandaag besteld voor 23:30uur morgen in huis. En je hebt zelfs onze producten dezelfde avond nog in huis, indien je voor 12:00uur besteld. Geen excuses meer voor een onverzorgde baard dus.
Benieuwd welke baardverzorging bij jouw baard past? Of wil je weten welke baardproducten er eigenlijk allemaal zijn? Bekijk dan eens deze blog: Welke baardverzorgings past bij jouw baard?