Aangezien Kokosolie bekend staat om de superieure hydratatie en verzorgende werking is het de afgelopen jaren een must-have ingrediënt geworden in veel beauty producten.
Dit geweldige tropische ingrediënt komt het meest voor in shampoos en body producten, maar kan ook wonderen verrichten voor het haar. Het is rijk aan Omega-3, waarmee Kokos Olie het haar diep hydrateert en conditioneert van haarwortel tot de punten. We hebben een paar van onze favoriete Kokos haar producten bijeengezocht die jou helpen het haar te hydrateren, te beschermen en een prachtige glans geven.


Beste Kokosolie haarverzorging:
Biosik Organic Coconut Oil 3-in-1
L'Oréal Professionnel Serie Expert Nutrifier 
KIS-Kappers KeraMax Shampoo
Biosik Organic Coconut Oil 3-in-1
Is een shampoo, conditioner en bodywash in 1 verrijkt met Kokosolie. Het zorgt voor een veelzijdige reiniging van zowel het haar als de huid. Het verwijdert onzuiverheden en voegt essentieel vocht toe aan het haar en de huid. De heerlijke geur van kokos blijft gedurende dag subtiel aanwezig.
Door de hoge concentratie Kokosolie in de Biosilk Coconot Oil 3-in-1 wordt pluis langdurig tegengegaan en blijft het haar flexibel. Daarnaast krijgt het haar een prachtige verzorgde glans. Ook wordt de haarkleur niet aangetast maar blijft behouden.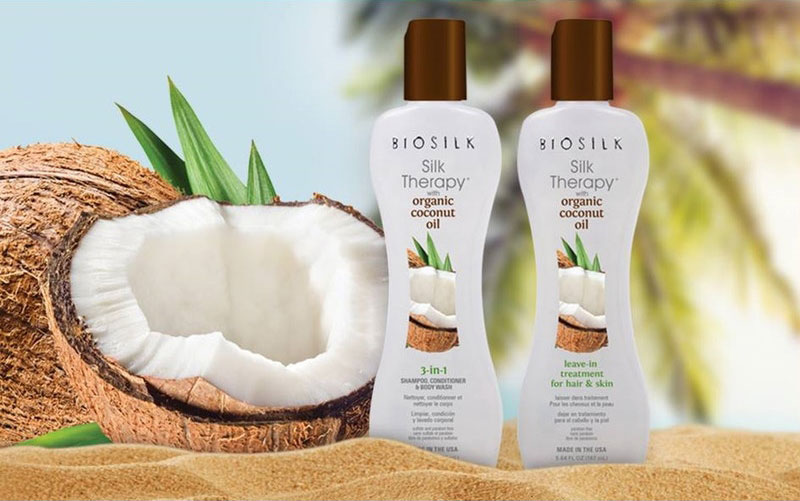 L'Oréal Professionnel Serie Expert Nutrifier
Hydrateert en voedt futloos, pluizig haar met deze conditioner. Doordat er een rijke hoeveelheid kokosolie in het product zit gaat het pluis en gespleten punten tegen. Het haar is makkelijk doorkambaar en krijgt een prachtige glans, daarnaast  voelt het heerlijk zacht aan.
Een professionele concentratie van Glycerol zorgt dat de Nutrifier Conditioner het vocht in het haar insluit en voorkomt haarbreuk. Het haar ziet er direct gezonder uit en voelt zacht aan met een mooie zachte glans.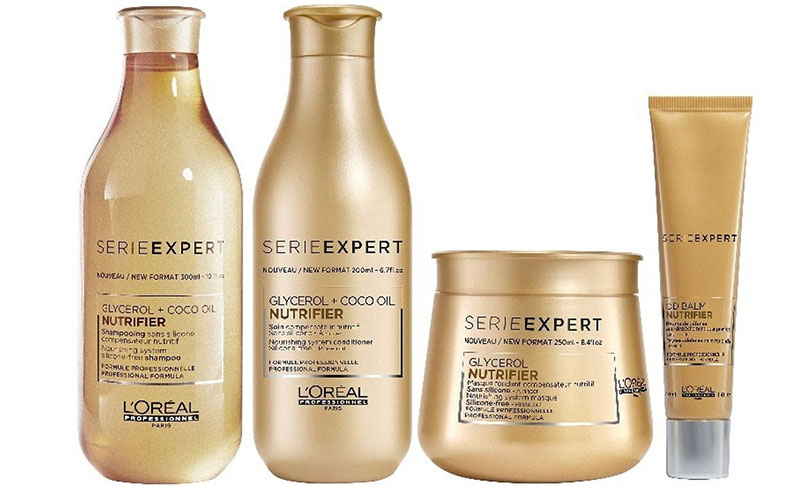 KIS-Kappers KeraMax Shampoo
Deze shampoo met kokosolie hersteld droog/beschadigd haar. Wanneer het haar is aangetast door de chemie van de kapper of thuis. Reinigt op zeer milde wijze en helpt het haar bij het herstel en behoud van de beschermende zuurmantel. Bouwt de beschadigde structuur weer op, met behulp van de hoge concentratie Kokos Olie en haarkeratine proteïnes in de Kis Keramax Shampoo Verzorgt het haar, gaat pluis tegen, maakt het weer handelbaar en geeft het een gezonde glans.
Herken jij bij jezelf droog haar of dat nou van zichzelf is of door het kleuren/ontkleuren, dan is kokosolie de oplossing. Kokosolie voedt en herstelt het haar, zodat jij weer gezond en heerlijk zacht haar hebt.