Iedereen word steeds bewuster, we letten met z'n allen steeds meer op ingrediënten, kijken naar de omstandigheden van fabrieksmedewerkers en we letten op of kinderen de spullen niet gemaakt hebben. Ook zijn we bewuster van onze omgeving en de natuur. We letten op of er geen testen op dieren zijn gedaan, en om nog een stapje verder te gaan of een product 100% vegan is. Maar wat houdt vegan nou precies in en wanneer is haarverzorging nou 100% vegan? 
Wanneer is een haarproduct nou precies vegan?
Haarverzorging zoals shampoos, haarmaskers en conditioner die volledig vegan zijn bevatten absoluut geen ingrediënten die afkomstig zijn van geliefde dieren. Ook houd vegan in dat er niet getest is op dieren om te zien of bepaalde ingrediënten schadelijk zijn. Voor de duidelijkheid: in het hele proces van ontwikkeling tot eindproduct is er geen dier aan te pas gekomen. 
Wat maakt haarverzorging cruelty free?
Naast vegan zie je tegenwoordig ook allerlei advertenties met 'cruelty free'. Cruelty free is in het Nederlands dierproefvrij. Als er dus bij een shampoo, conditioner of haarverf vermeld staat dat het cruelty free is betekend het dat het product niet getest is op dieren om te zien of het schadelijk is. Het komt ook voor dat er algemeen bekend is dat een bedrijf niet test op dieren, maar dat ze wel produceren in China. Dat is een teken aan de wand, waarom? In China is het bij de wet verplicht om te testen op dieren! 
Dat kan betekenen dat sommige lijnen geproduceerd worden in het land van oorsprong, maar dat er ook een aantal lijnen ontwikkeld worden in China. Let dus goed op wat je aanschaft als je écht alleen vegan wilt, en er ook zeker van wilt zijn!
Is een vegan product en haarverzorging die cruelty free is hetzelfde?
Dit is wellicht verwarrend, maar heel vaak wordt gedacht dat haarproducten die cruelty free hetzelfde zijn als vegan haarverzorging. Dat is een veelgemaakt fout door beginnende vegans, of mensen die voor het eerst opzoek gaan naar vegan producten. 
"Vegan verzorging is áltijd cruelty free. Een haarproduct dat cruelty free is, is niet áltijd vegan!"
Het komt dus enorm veel voor dat er niet getest is op dieren met een bepaald haarmasker en dat ze hier ook duidelijk mee adverteren. Dit houdt echter niet in dat het product ook geen dierlijke ingrediënten bevat. De kans is groot dat het haarmasker Panthenol bevat, beter bekend als pro-vitamine B5, wat afkomstig kan zijn van dieren. Panthenol kan namelijk afkomstig zijn van planten of dieren maar ook synthetisch. En dit staat niet aangegeven op de ingrediëntenlijst. 
Op welke ingrediënten moet ik letten bij het aanschaffen van vegan haarverzorging?
Zoals je hierboven kan lezen ligt het allemaal wat complexer, en heb je niet zo 123 door of een haarproducten compleet vegan is of niet. Toch is het goed om bewust te zijn van ingrediënten die eventueel van dieren kunnen komen, dan kan je deze ingrediënten beter vermijden om het zekere voor het onzekere nemen. Echter zijn dit enkele ingrediënten die veel voorkomen in haarverzorging, we kunnen niet een complete lijst opnoemen omdat we dan jaar en dag bezig zijn :) Wil je er 100% zeker van zijn dat je haarproduct vegan is, check of ze PETA goedgekeurd zijn! Dan ben je voor de volle 100% zeker. 
Bijenwas
Panthenol
Aminozuren
Collageen
E-nummers, zoals bijvoorbeeld E120 Karmijn die wordt gebruikt om een rode kleur toe te voegen. Hoewel E-nummers niet áltijd vegan zijn is er iets belangrijks wat je moet weten. Bij het ontwikkelen van E-nummers wordt er áltijd getest op dieren. Dus hoewel een e-nummer niet vegan is, is het per definitie niet cruelty free! Vermijd e-nummers dus altijd. e-nummers die voorkomen in haarverzorging zijn:
E901 is een veel voorkomende e-nummer die voorkomt in stylingsproducten, dit is namelijk witte bijenwas. Bijenwas is een dierlijk ingrediënt die ook nog eens getest is op dieren. Een dubbel no-go als je voor vegan wilt gaan.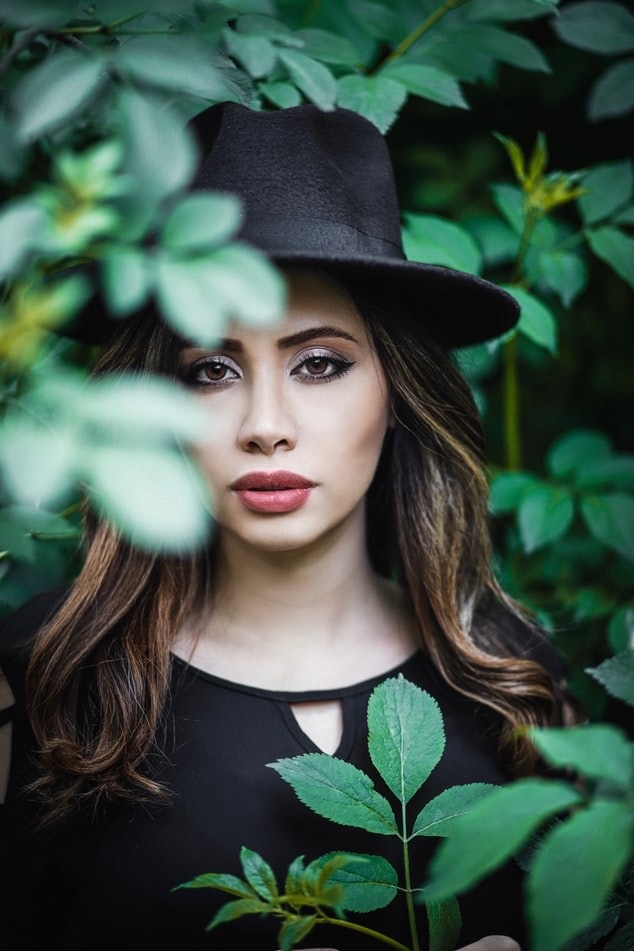 Hebben jullie ook vegan haarverzorging in het assortiment?
Wij hebben haarverzorging die volledig vegan zijn, en deze categorie word constant uitgebreid. Juist in deze tijd waar iedereen steeds meer bewust word, word het steeds makkelijker een normaler om vegan verzorging op de markt te brengen. Hierdoor wordt het ook steeds betaalbaarder, wat natuurlijk helemaal fijn is. Ons team vind het een hele goede ontwikkeling die bezig is en wij staan hier dan ook achter :)
Werken vegan haarproducten net zo goed als niet-vegan haarverzorging?
Vegan producten stonden nooit zo positief bekend. Mensen wouden het weleens proberen, echter stopten ze snel omdat de werking van een shampoo of conditioner niet waas zoals het hoorde te zijn. Jaren later en we belanden nu hier is dat heel anders. Er is veel onderzoek naar gedaan, uitgeplozen etc. en nu is het heel duidelijk. Vegan haarverzorging doet niet meer onder aan niet-vegan haarverzorging. Beter nog, het bevat veel meer natuurlijke ingrediënten en dus beter, gezonder en minder schadelijk dan veel gewone shampoos, maskers en conditioners. 
Niet voor vegan haarverzorging gaan omdat het niet zo goed werkt is dus geen gegronde reden meer :)
Hoe weet ik zeker of een haarproduct echt volledig vegan is?
Je kan op ingrediëntenlijsten letten van shampoos of er bepaalde dierlijke ingrediënten er niet opstaan. Echter zijn er veel ingrediënten zoals bijvoorbeeld panthenol waarvan niet zeker is of dit wel of niet dierlijk is. Panthenol kan van dieren komen maar ook planten of synthetisch. Panthenol heeft enorme voordelen voor het haar, het hydrateert enorm en het heeft oliënde eigenschappen. Niet iets waar je per direct nee tegen wilt zeggen als dit niet nodig is. Maak het jezelf makkelijk en kijk of het merk waarvan je een haarproduct van wilt aanschaffen PETA gecertificeerd zijn. Dan weet je het voor de volle 100%!
Of dat er expliciet staat aangegeven op het haarproduct of het volledig vegan is. Dan weet je dat je altijd goed zit!
Bestaan er ook een vegan zilvershampoos?
Best of both worlds? Veganverzorging en zilvershampoos, naar beide is de vraag enorm! Of er vegan zilvershampoos zijn is dan ook een veelgestelde vraag onder onze klanten. En dat is er zeker! 
Wij hebben op dit moment 3 soorten vegan zilvershampoos die ook echt doen wat ze moeten doen. Deze vind je allemaal bij Vegan Zilvershampoos. Onderaan deze pagina vind je meer informatie over vegan zilvershampoos. 

Waar kan ik nog meer informatie vinden over vegan haarverzorging?
Wil je na het lezen van bovenstaande nog verder verdiepen in vegan haarverzorging? Dat snappen we :) We sturen je dan graag door naar de categorie Vegan. Onderaan deze pagina vind je nog meer informatie over Vegan haarverzorging. Verder kun je je ook inlezen over Vegan Skincare en Vegan Haarvitamines.