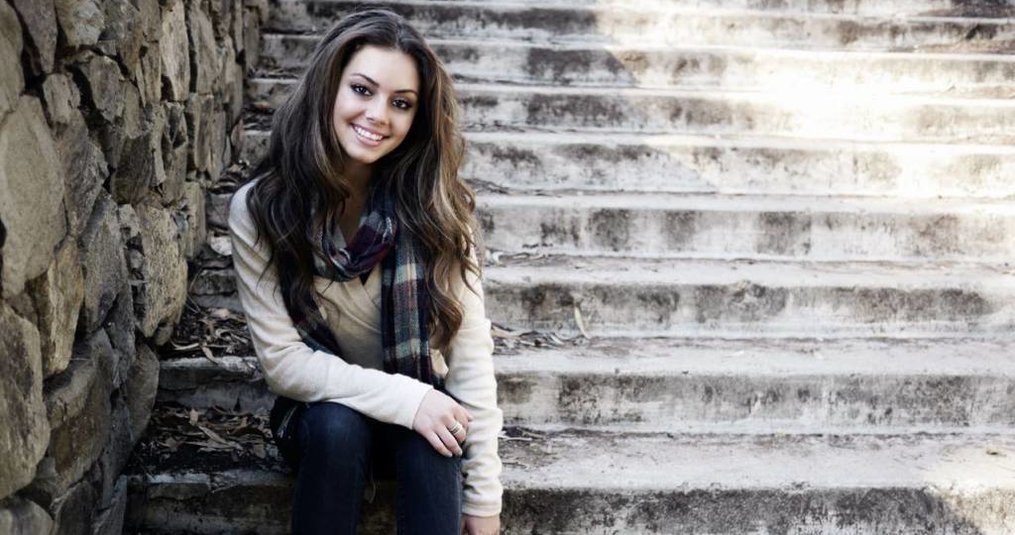 Dè tip die je droge haren omtoveren tot stralende haren die ultra zacht aanvoelen!
Droge haren, het is verschrikkelijk! Maar echt .. Nu kunnen wij heel veel tips met je delen, maar dat wordt al genoeg online gedaan. Daarom delen wij vandaag hier met je dè tip die bij ons op kantoor door de teamleden ook ècht wordt toegepast. Waarom? Het helpt als een tierelier en het is voordelig! Als extra delen we natuurlijk nog een paar extra tips die onze teamleden ook dagelijks uitvoeren. Dus niet uit de lucht gegrepen onzin verhalen, maar precies zoals het is. Zoals je van ons gewend bent :-)
Wat is dè tip om mijn droge haren te herstellen in een mum van tijd?
Droge haren krijg je natuurlijk niet zomaar, maar meestal is het helaas een gevolg van kleuren en/of veelvuldig gebruik van tools, en van invloeden van buitenaf. Of je bent natuurlijk geboren met droge haren. Hoewel je haren niet in één dag geheel hersteld zijn is er wel een een gigantisch verschil na maar één sessie van dit wondermiddel. En nee, het is geen olaplex!
Waar onze teamleden en de krullenwereld helemaal lyrisch over zijn is het Banana Hair Food Masker! En dat is niet zonder reden. Dit briljante masker voedt je haar zo intensief, het is bijna niet te geloven dat het waar is èn betaalbaar!
Het Banana Hair Food Masker van Garnier bestaat voor 98% uit natuurlijke ingrediënten, oftewel een top product zonder meuk! Altijd goed natuurlijk, en het fijne is dat het niet bijzonder duur is. 
Wat doet het Banana Hair Food Masker precies met mijn droge haren?
Het is heel simpel, het hydrateert je haren als een malle! Het is enorm belangrijk dat je droge haren eigenlijk constant gehydrateerd worden, daar ligt namelijk de behoefte. Het Banana Hair Food masker kan je op allerlei manieren gebruiken. Je kan het als masker gebruiken, maar ook als Leave-in en conditioner. 
Als je het als masker wilt gebruiken raadt ons team aan om het na het wassen te doen en vóór de conditioner. Een shampoo zet je schubben open, hierdoor kan het masker echt maximaal tot diep in je haren komen. Een conditioner sluit je schubben, op deze manier zit het masker ingesloten in je haren. Het resultaat hiervan is dat je tot wel 10 dagen profijt hebt van de voordelen van het masker! Wow! Dit is echt een lifehack.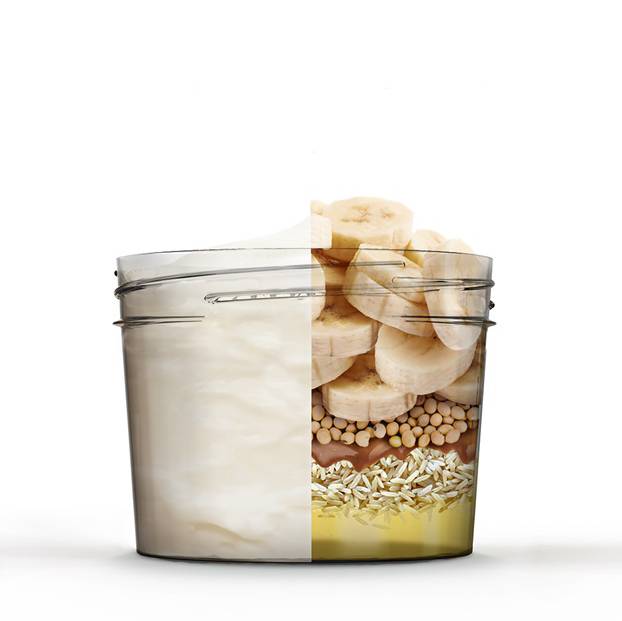 Is het Banana Hair Food Masker ook geschikt voor mijn droge krullen?
Een hele goede vraag. Haren zijn soms al ingewikkeld, maar met krullen is het soms nog lastiger om goede producten te vinden die goed zijn voor je haren. Dat niet alleen, haarverzorging moet ook een duurzaam effect hebben op krullen. Dus siliconen is bijvoorbeeld al uit den boze! Wij kunnen je met een grote glimlach vertellen dat het Banana Hair Food Masker voor de volle 100% geschikt is voor je droge krullen. Het is zelfs zo dat het Banana Hair Food Masker Curly Girl Methode Proof is! Maar echt, zo'n briljant product is het dus :-)
Wat kan ik nog meer doen om mijn droge haren te herstellen?
Naast dit eigenlijk idyllische product zijn er nog een aantal dingen die je kunt doen en gebruiken. Olaplex blijft toch wel een liefhebber, ook al wordt dit meestal gebruikt bij beschadigde haren. Dof en droge haren hebben hier ook enorm profijt van. Het hersteld je haren geheel en het zorgt ervoor dat je haren sterker worden, heel simpel uitgelegd. Olaplex Hair Perfector No.3 gebruik je van 1 tot 3 keer per week als kuur. Hoe droger je haar, hoe meer baat je hebt bij 3 keer per week. Logisch ook natuurlijk.
Werkt vitamine A ook ècht tegen droge haren?
Je hebt dit vast weleens gehoord. Meer dan voldoende vitamine A binnenkrijgen om droge haren te voorkomen. Hoe dat precies zit? Heel simpel, vitamine A zorgt voor je talgproductie. Dit voorkomt natuurlijk droge haren. Het resultaat duurt wat langer voordat je het echt kan merken, maar als je dan toch bezig bent kan je beter vandaag beginnen dan morgen. Geduld is een schone zaak, maar het levert zeker wel resultaat op. Een aanrader is dan ook het extra supplementen met vitamine a, wij als Nederlanders krijgen vitamine A ook snel te weinig binnen. 
Overigens is het belangrijk om overal genoeg vitamines en mineralen binnen te krijgen. Een goede multi vitamine is dan ook heel belangrijk. En dan niet één van de kruidvat of de Hema, maar een echte goede tijger. Kwaliteit vraag helaas vaak om wat meer centen, maar het is zeker de investering waard :-)
Wat kan ik gebruiken om toch tools te kunnen gebruiken op mijn droge haren?
Wil je toch echt niet stoppen met het gebruiken van een hitte tool? Omdat je haar te droog is en je je anders kapot schaamt voor je lokken? Soms is het gewoon lastig en dan snappen wij. In zo'n geval raden wij aan om een goede heat protectant te gebruiken zonder alcohol en siliconen op oliebasis. Siliconen op waterbasis zijn niet zo erg omdat je die er met water zo uitwast, oftewel geen build-up. Maar liever niet natuurlijk. Maar het laagje silicoon beschermt je haar in dit geval wel tegen extra beschadiging, daarom raden we in dit geval toch een laagje silicoon aan. De hitte van de tool beschadigd je haren namelijk meer dan het gebruik van een silicoon op waterbasis
Helpt puntjes knippen om de 8 weken tegen droge haren?
Vrijwel iedereen gaat naar de kapper. De één om te kleuren, de ander om een bepaald kapsel te laten knippen en de ander gaat alleen om puntjes te knippen. Droge haren goed behandelen en vooral met de juiste producten en manieren die ook gewoon makkelijk haalbaar zijn, is gewoon een must. Niet alleen voor je haren, maar ook voor jezelf. Als je allerlei ingewikkelde tips en tricks krijgt ga je het uiteindelijk niet doen, dus het resultaat zou er niet zijn. Het zijn de kleine veranderingen die ervoor zorgen dat je nieuwe gewoontes creëert. Elke 6/8/12 weken je puntjes laten knippen is dan ook echt wel een must. Om de hoeveel hangt af van je haren. En als je er bent kun je gelijk doorplannen, oftewel een handige tip die niet zoveel moeite kost!
Vraag je kapper om advies tegen je droge haren
Nouja, als je er toch zit kan je hem of haar ook vragen wat je verder kan doen. Hij of zij kent jouw haren het beste, dus waarom geen gebruik maken van iemands zijn of haar expertise? En nogmaals, je zit er toch, right?