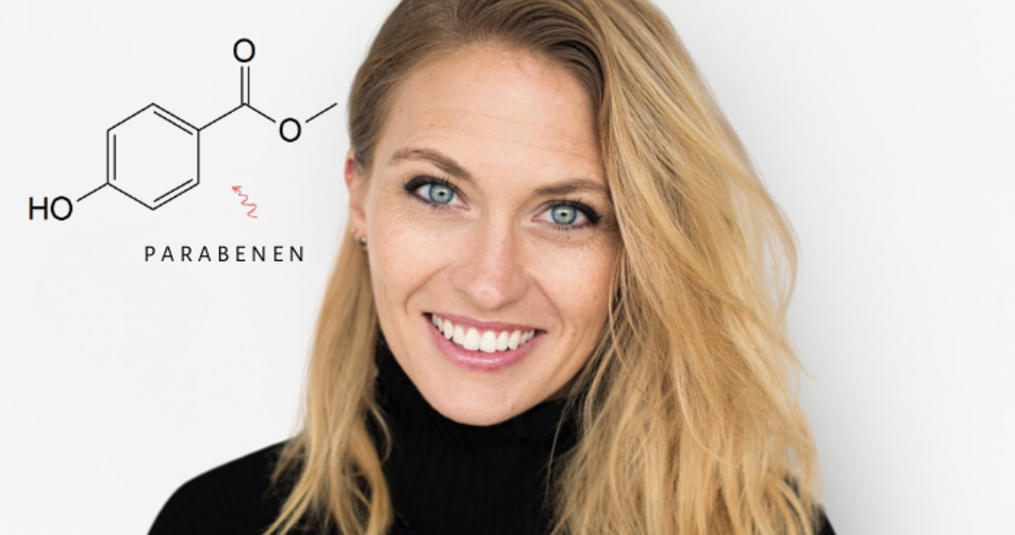 Parabenen, hoe zit dat nou? Wat is het, en is het goed of slecht voor je haar? Je leest er hier alles over!
Tegenwoordig worden we ons steeds meer bewust over de ingrediënten die in onze producten zitten. Er wordt steeds meer gefocust op 'natuurlijke' ingrediënten of we letten meer op schadelijke stoffen. Het kan daarom zijn, dat je het woord 'parabenen' wel eens voorbij hebt zien komen. Iedereen vindt hier wat van: één zegt dat het geen kwaad kan en de ander zegt dat je het beter kunt vermijden. Maar hoe zit het nou? Wij hebben een aantal brandende vragen voor je uitgezocht!
Wat zijn parabenen?
Parabenen worden gebruikt als conserveermiddel. Het is een verzamelnaam voor een groep chemische stoffen, die ervoor zorgen dat bijvoorbeeld verzorgingsproducten langer mee kunnen gaan. Parabenen, oftewel conserveermiddel, verlengt dus de houdbaarheid door bacteriën, schimmels en/of gisten tegen te gaan. 
Waarom zitten er parabenen in mijn haarproducten?
Er zijn twee redenen waarom parabenen in haarproducten zitten: 
Haarproducten met parabenen zijn langer houdbaar dan haarproducten zonder parabenen. Je shampoo, gel, of bijvoorbeeld haarlak kan hierdoor een stuk langer mee!
Het risico van allergische reacties op de hoofdhuid is lager
Zijn parabenen ook gevaarlijk?
Het is niet wetenschappelijk bewezen of parabenen gevaarlijk zijn. Wel zijn de meningen hier sterk over verdeeld. De Europese Unie (die producten met parabenen onderzoekt) is van mening van parabenen veilig zijn. Partijen die parabenen het liefst uit hun shampoo zien verdwijnen, betwisten de veiligheid omdat parabenen een zwak oestrogeenachtige werking hebben. Oestrogeen speelt een rol bij het ontstaan of groei van borstkanker. Wel is er bewezen dat de hoeveelheid parabenen in producten die worden verkocht te klein zijn om tot de aanleidingen van hierboven te zorgen.
Hoe herken ik parabenen in haarproducten?
Vaak staat achterop een shampoo of conditioner bij de ingrediëntenlijst niet de stof 'parabenen', maar wordt deze verzamelnaam op een andere manier aangeduid:
Methylparabaan
methyl-4-gydroxybenzoaat
para-Hydrozybenzoëzuur
Methylis parahydroxybenzoas
E218
Ethylparabeen
Propylparabeen
Butylparabeen
Isoparabeen
Wat kan ik verwachten van parabenen-vrije shampoo?
Je kunt verwachten dat een parabenen-vrije shampoo een hoger prijskaartje heeft dan wat je gewend bent. Wat je ook kan opvallen is dat parabenen-vrije shampoo minder schuimt, dat komt vooral omdat er minder chemische stoffen inzitten. Maar maak je geen zorgen, je haren worden net zo schoon! Ook kan je verwachten dat het wat minder lang mee gaat dan normale shampoos die je misschien gewend bent.
Welke haarproducten zijn vrij van parabenen? 
We hebben een aantal favorietjes op een rijtje gezet, om je alvast een eind op weg te helpen! Met deze producten ben jij verzekerd van parabeen-vrije producten:
Maria Nila

-

 

Dit merk is volledig parabeenvrij. Maar dat niet alleen, alle producten zijn ook nog eens 100% vegan en cruelty free. We love it!
REF Stockholm - Dit merk is net zo briljant als Maria Nila. Alle producten zijn milieu- en diervriendelijk (dus cruelty free!). Bovendien zijn alle producten ook vrij van parabenen, sulfaten en siliconen.
Redken Nature + Science - Nature + Science is een lijn waarbij de kracht van de natuur gecombineerd wordt met de vertrouwde prestaties van Redken. De producten van deze lijn zijn allemaal vrij van parabenen, sulfaten en siliconen.
Insight - Bij alle producten van Insight mag je verwachten dat de parabenenvrij zijn, hoe top!
L'Oreal Source Essentielle -  Deze lijn van L'Oréal gebaseerd op natuurlijke ingrediënten ook nog vegan! De producten bevatten geen parabenen, sulfaten en siliconen.
Wat zijn momenteel de top 5 parabenen vrije shampoos?
Gaat jouw keuze uit naar een parabenen-vrije shampoo? Dan kun je hiermee misschien gauw een keuze maken:
Chi Argan Oil, dit product hydrateert je haar super goed, het laat je haar glanzen en het maakt het pluisvrij. De shampoo is vrij van parabenen en sulfaten.

Maria Nila Palett Head & Hair Heal Shampoo

, deze shampoo is speciaal voor mensen met een gevoelige hoofdhuid en 100% vegan!
Biosilk is een super goede shampoo die goed reinigt, het haar weer mooi laat glanzen en gezond uit laat zien. Deze shampoo heeft ook een bijpassende conditioner.
REF Sweden Silver Shampoo is een ideale zilvershampoo die een goede balans heeft tussen violetpigment en verzorgende ingrediënten. Daarnaast is de zilvershampoo vrij van SLS, parabenen, parfum en siliconen. Ook nog eens 100% vegan!

L'Oréal Source Essentielle Daily Shampoo,

d

eze lijn van L'Oréal is nieuw en helemaal vegan. Deze shampoo zorgt ervoor dat je haar en hoofdhuid goed gehydrateerd worden.
Is een parabenen vrije shampoo ook geschikt voor mijn haren?
Heb jij last van een droge en/of een gevoelige huid? Dan kun je best baat hebben aan een parabenen-vrije shampoo! Dit omdat deze shampoos een milde reiniging hebben. Als je snel last hebt van vet haar, raden we parabenen-vrije shampoos minder snel aan, omdat deze shampoos iets minder goed het talg weg kan halen. Je kunt natuurlijk altijd contact opnemen met ons team als je nog twijfelt! :)
Waar kan ik mijn vragen stellen over parabenen en/of parabenen vrije producten?
Heb je een vraag over parabenen en/of parabenen vrije producten? Raadpleeg dan ons team want we staan altijd voor je klaar! We vinden het namelijk belangrijk dat jij de producten vindt die bij jouw haarwensen passen, en willen je graag helpen bij deze zoektocht! Stuur je vraag naar [email protected] en wij proberen zo snel mogelijk met een passend antwoord te komen. Je kunt ons natuurlijk ook telefonisch bereiken tijdens kantooruren, dan kunnen we misschien even sparren!